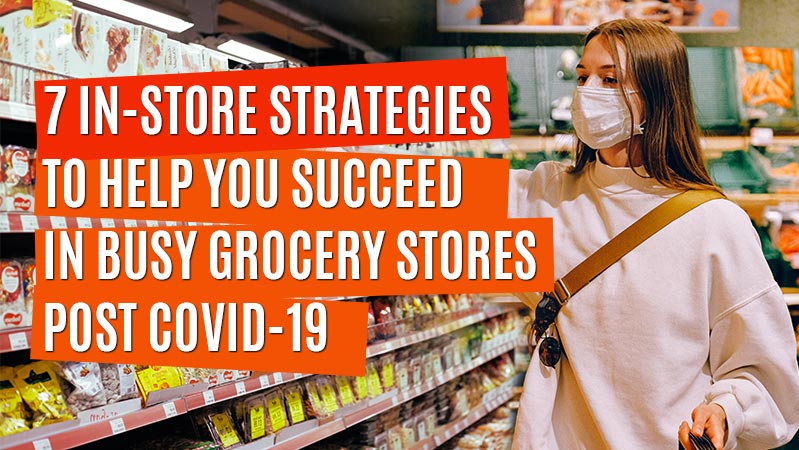 The past few months have hit economies hard all around the world. With non-essential businesses being forced to close down in many countries due to the coronavirus pandemic, it has been difficult for conventional retailers to keep pace with what is going on.
Although eCommerce remains strong, most business owners have the impression that retail stores, including grocery stores, are on the decline.
However, this could not be further from the truth.
In fact, people are spending more at grocery stores now than they were several months ago. For many households, the coronavirus has generated more demand for grocery products.
This has created a surprising, if welcome, opportunity that businesses need to reflect on in the coming weeks and months, namely, standing out in the grocery store environment to secure more business, despite the coronavirus.
Let's look at how rethinking your in-store strategies and displays for grocery stores that will help your business seize the opportunity presented by the COVID recovery.
Read More