WordPress has become not just a platform for blogging
It has become a widely used platform for ecommerce and general business sites. Almost 1 in 4 dominant worldwide websites are on a WordPress platform. It's simplicity and easy to use dashboard allows businesses to do some of their own updates and content generation themselves. Don't assume that SEO is built into the system. It does not automatically perform SEO work or tell you when the site is optimized. Google updates have eliminated the ability to use black-hat practices so there are no loopholes in WordPress for optimizing for organic search results.. There are some plugins that are easy to install that can help.
Before I get into more let me first explain why SEO is important.
SEO is optimizing a website so that search engines can understand it better, and give it a better rank. You can't see SEO, but you can feel it's presence. It use to be simply getting listed by search engines and directories. The listings would help determine where your site would be listed in search results: 4th of page one or 1st on page 10 without paying for the placement. Pay-per-click is the term for online ads and these are sold by Google, Yahoo, Bing, Facebook and so many more. The main objective of SEO is to get the best possible page rank without paying for placement so the PPC supplements your website performance.
With a little hard work and access to the right tools best practice SEO is easy to achieve. If your in the planning stage and haven't decided to use WordPress for your site or you have a WordPress Site these following tips will help you plan and increase your sites SEO ranking.
Making WordPress Site SEO Friendly
Designing in WordPress does not guarantee SEO success. There isn't a program or CMS format that is pre-optimized though many advertising free website design insinuate the design they provide is optimized. It takes time, a lot of time, but first you need your site content and structure designed to be SEO friendly. To help with this developers have created plugins that are simple to add to your site. These plugins provide some direction of optimizing and best practices.
Themes make a robust and highly functional site affordable for more companies to have an internet presence. The big advantage of themes is the expensive programming provided for a nominal fee. Be sure to evaluate that the theme for it's quality – be sure it is mobile responsive and meets Google Webmaster Guidelines or you may not show up in SERPs. They are helpful in creating user friendly sites which work to keep visitors longer. Ease of use does not include the knowledge of professionals whose career and daily activity is building sites and providing SEO services.
The one activity that does more to improve your rankings is regular addition of relevant keyword content to your site. That is why web professionals and internet marketers who are worth their salt advise including a blog on your site and publishing multiple times each week.
Page Speed Matters
Now more then ever the load speed of pages on your website matters. Keeping images sized correctly and compressed will help with page load speeds. Try to avoid loading extra scripts or CSS stylesheets, this slows down page speed. Consider adding a caching plugin such as W3 Total Cache, or LightSpeed Cache.
Moving to a CDN such as CloudFlare can speed up page load times, by caching your entire website and serving pages from high speed servers.
Adding WordPress Plugins Can Help Boost SEO Ranking

There are a vast number of plugins for WordPress and many focus on improving SEO. I caution that you are selective and frugal with selecting them because in this case less is better.
Choose the ones which have value for your efforts and don't clutter the site interfering with flow of content and slowing down page load speed times. Useless information will drive away audience. The objective of your efforts are to gain more traffic and keep it long enough to convert to a sale. These are some of the top widgets you may find useful to increasing web traffic.
To increase organic search results, Yoast and All In One SEO Pack are the most popular plugins. It is important to install tracking to watch your position. Google analytics is free and just requires installing the assigned code. Compatibility of plugin with your site needs to be checked before installing. Do some homework before jumping in to ensure the tool ahs good reviews and does all you need it to do. A great place to find this out is looking at user reviews.
Linking your social media accounts to your website will help boost your SEO ranking. Many Themes will include build in functionality for linking social media accounts. If the theme you are using does not, don't worry, there are plenty of plugins to add this function. Just search wordpress.org plugin page.
To streamline your workflow, consider using a plugin that will auto-publish your latest blog post to various social media accounts.
Would you like to get your content at the bottom of other articles? I do. Outbrain is one of the leading "related content" WordPress widgets that places your content at the bottom of other articles. It claims to generate 15 billion page views per month and works to keep your website visitors engaged on your site.
One other I'll tell you about is Shareaholic. Sharing social content is a goal of every social marketing effort. You want your articles and content shared to get expand reach and opportunity of finding your target audience. Sharing is like an endorsement. Shareaholic features recommendations and related content to inspire social sharing and keep your visitors engaged longer.
These SEO tips all focus on boosting your site's SEO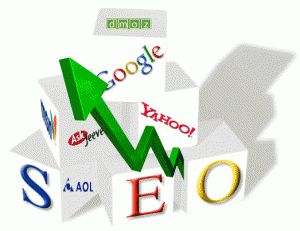 Here are the last 2 SEO tips I will recommend before closing. Adding a photo or video that is relevant to the subject of the blog article will increase the "shareability" of the content.
Publish great content. For you that means quality content that is about 1 or 2 of your keywords or keyword phrases that you want to have great organic search results on Google and other search engines. Keep you blogs focused so that they get your site recognized as an "authority" on the subject, industry, etc.
I want to be clear that these are not the only activities and ways that SEO service providers do to improve their clients page rank and traffic. SEO package programs are not intended to fix your website structure, which some of these tips are about. This article is just a starting point on learning about SEO. WordPress is a powerful tool in boosting your rank in search engine results. Just building a great site that loads fast and provides the information your target audience wants does not guarantee lots of traffic. Launching a website is not the end of the work required to get business from the web. You work has just started.
Related articles that may interest you:
Why Brand Credibility and Package Design Are So Important
How to Write an e-Commerce Product Description?
Mobile Design and Software Development for Your Business