Great brands build it. Weak brands destroy it.
It only takes an instant. A customer sees your product package, website, maybe a post and immediately makes a judgment on your brand based solely on that single experience.
That one instantaneous judgment can result in loss of credibility. All the hours and money invested in creating the product is wasted. It's a fact of business.
When your brand is unknown, visuals are the first introduction of the product to the customer.
Our impressions are visually triggered. When your brand is unknown, visuals are the first introduction of the product to the customer. An unprofessional package can make your product fail in the marketplace quicker than it took to develop it.
Building the right package and marketing support is as important as the product itself. In many respects, building the best brand image is more important than the product because brand impression validates your brand's authority in the market. This is proven day in and day out by luxury brands like Coach. To loyalists, Coach is a status symbol and price is never questioned.
A great brand name can be worth more than the product it represents.
A great brand name can be worth more than the product it represents. Consider your brand preferences and how it affects your buying habits. Some consumers won't even try a competitor because their preference is so strong they don't consider price in their purchasing decision. Then consider how some products rise in influence because a celebrity is hired to endorse, is seen using it, wearing it, driving it.
Brand credibility has value beyond a single product. Building and nourishing that impression is critical to business success and longevity. The visuals are most prominent to the consumer and easily addressed compared to all the elements that impact credibility which include...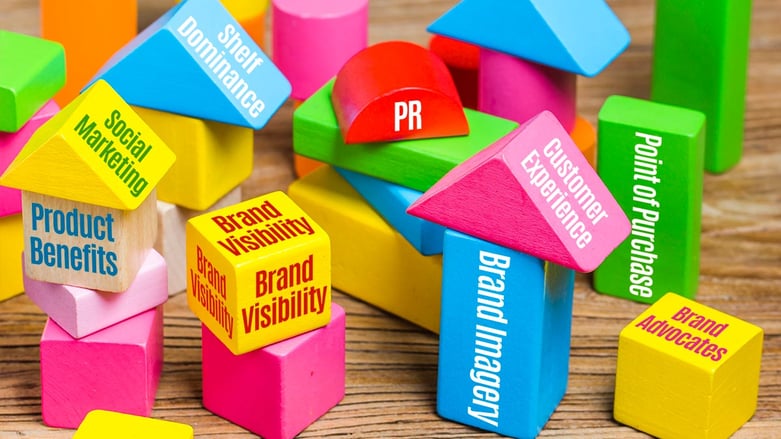 4 Credibility Building Blocks
BRAND IMAGE: touch points with customers through packaging and marketing
QUALITY of the product: how well it performs and delivers expected results
CUSTOMER SERVICE: product performance, guaranties, response to customers
PR: social impressions and endorsements can quickly make a brand or "erase" it
Catalpha's focus is on the visuals of brand building but we needed you to see the complete circle of influence as it relates to product success. You have easy access to all your potential customers online before they even consider purchase. Those not interested in purchasing at the moment are as important to brand reputation as those actively looking for a product like yours.
Consumers time online has ballooned in the past year from 44 minutes a day in 2011 to 155 minutes daily in 2021.
The information available online is staggering. Social media has become as influential as a friend's recommendation. By the time a consumer goes to the store or contacts a retailer they have traversed 60% of the way through the purchasing process making your online presence as critical as your package.
Lack of online visibility is the same as erasing your brand from the market.
Online strategy of visuals and content needs to be a priority for your brand to flourish.
Whether your budget allows you to hire an outside professional or not -- someone from the brand has to invest a lot of time curating content, directing the curation and scheduling. This includes anything from blogging and free posts to paid exposure.
The brand imagery and tone must be consistent across all media; packaging and POP to website and social media. Since logo and package are the first graphics needed they become the brand template for graphics that follow. Having written style guide covering logo use, colors, fonts, and design template will provide rules to follow for visual and content tone consistency.
Remember - consistency is key to strong brand recognition. Repetition builds recognition. You will be tired of your look before your consumer ever will. Here are thumbnails of iconic brands I know you will recognize. They held true to the brand visuals for decades.
Take The Brand Recognition Quiz
Do you know all 7 of these brand logos?
Take the quiz and find out. All correct answers will be added to the list of the Official Catalpha Brand Recognition Team.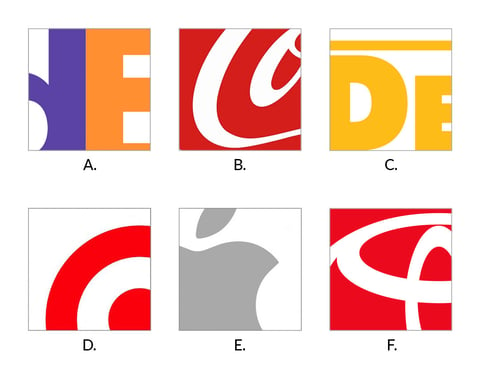 Are you managing your brand identity for longevity?
Get fast answers and insight immediately by calling Don or Karen today. Ask for a no obligation brand review today and get your product on track for success.
Want to read more:
The Importance of a Consistent Brand Across All Channels of Marketing
How to Identify Your Target Audience
Love The Customers You Have Before You Focus On The Ones You Don't
The Official Brand Recognition Team

Sharon Sinclair, Fenwick Equestrian
Nadia Lawrence
Ray, SkiMetrix
Jill Kayser
John Jomehri, Frill
Francis Banda