There are more products and services available than ever before. Technology has allowed companies of the world to produce some incredible innovations for customers to buy. Every product started out as an idea. Someone, somewhere had an idea for a product and made it a reality. There are a lot of steps between having an idea and launching a product. The first is, obviously, to have an idea. Let's use creating an app or piece of software as an example. This guide will walk you through a few of the tricky steps and situations that come with developing software.
Know What You Want
Nothing will stall progress like not knowing what you want. Having a vague idea of what you want the end result to be is a good place to start, but you have to refine your idea before any true progress can be made. What specific service do you want to provide? What problem are you trying to solve? In what situations would a customer turn to your product? You need answers to these questions and many more before your idea is ready for the next step.
The Right Team to Build a Mobile APP

It is possible to develop, test, and launch a product entirely on your own, but it will not be easy. Making something by yourself does mean you answer to no one and can make any decision you see fit. However, working alone also means you must possess every skill needed to finish the project and you have no one else to think decisions through with.
Building a team of experienced developers and business development specialists is a good idea. Bringing in more people means less burden directly on your shoulders; a good team shares the load so no one person carries more than they should. Hire developers that add new skill sets to cover any gaps. If you don't know how to do something that the project requires, bring in someone with that skill set. The same idea applies to business decisions. Contracts, patents, and any other business elements of development need to be handled carefully. If you are unfamiliar with the business side of product development, it is worth the investment to hire someone who can navigate the business world. You want to give your product every possible chance to succeed, and that means having the right people involved.
Testing Before Failure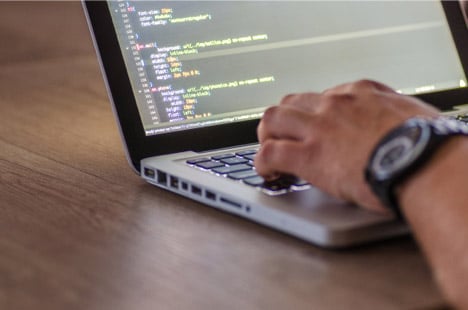 Billions of products are made every year. Each of these products or services has been designed and developed meticulously with the goal being perfection. No item has ever been launched without a design and development phase; from sweaters to lawn mowers and apps, everything has been tested.
The need to test especially applies to software as code must be tested beyond belief. Faulty code can have disastrous consequences. A bug in the code could be responsible for deleting all user data, crashing the program, and any other unexpected event. Unless bugs are taken care of, they can ruin what might have otherwise been fantastic software.
Web Development Tools
If you are making a website, there are many tools and programs designed to help. There are specific website creators that take care of all the coding leaving design and content up to you but you must design it to what your customers want and need. One such platform is WordPress, one of the most popular content management systems. WordPress has free and paid versions, but for basic websites, the free version is sufficient. The free version includes thousands of templates and allows for over 50 different plugins. Third party integration capabilities allows you to integrate payment gateways, SEO tools, and more. WordPress is flexible, easy to use, but robust enough to let you have absolute control over your website.
Developing software, or any product, is not a simple task. Everything begins as an idea that must be grown and refined before any work can begin. Once you have a clear vision of what you want, you need the right team to bring your idea to life. Don't be afraid to bring in new people to help with development and business. When it comes time to make a website, use one of the many free website creators. With these suggestions in mind, you will have an easier time developing your next idea into the next big thing.