Catalpha was recently featured in the May edition of Digital Publishing Solutions magazine. DPS is a publication read by the nation's top industry print professionals. Their issues highlight interviews, product features and company profiles along with up to date content covering what's new in the industry. The following is an article interviewed and written by editor, Cassandra Balentine. It highlights Catalpha's professional branding and design capabilities and how our unique packaging and point of purchase displays are printed digitally.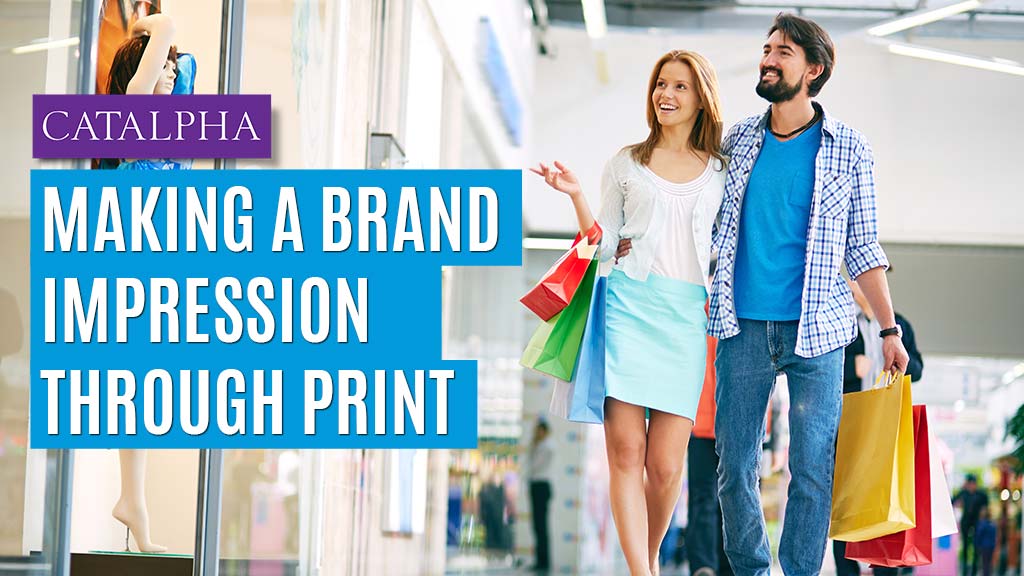 Brand owners often contend with similar products from their competitors on a store shelf. First impression is of utmost importance, and it's where packaging plays a pivotal role.
Digital print technologies present opportunities to add value throughout the creative and production processes.
To ensure success, brands both big and small look to professional designers and marketers to launch and promote new products.
Professional Package Design Founded in 1986, Catalpha Advertising & Design, Inc. is a full-service branding and marketing provider based in Towson, MD.
Karen Kerski founded the company after spending the beginning of her career at an adverting agency. Shortly after, Don Keller joined in 1988 as the business started to take off.
The company offers product branding and brand refresh services, custom website design, ecommerce development, website management, search engine optimization, as well as print and collateral work including point of purchase (POP) and trade show displays, brochures, direct mail, sales kits, and marketing/product launch kits.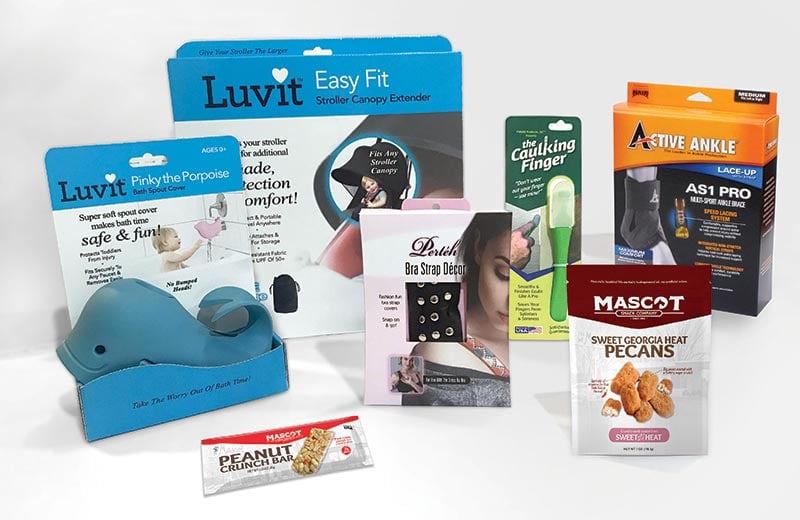 Standing Apart
From the start of a contract, Catalpha incorporates branding and packaging design and conceptualization services, which involves structural engineering for packaging and displays.
What many may not realize is that creating the die lines necessary to bring a package or display into fruition isn't typically offered by a design firm or print provider — Catalpha' s goal is to offer a full-service solution for this work.
"What makes us different is that we do the engineering structure ourselves. We like to be nimble and agile, which is important when dealing with the larger brands that often require a faster turnaround time," say Kerski and Keller. By cutting out the need for a CAD engineer, die lines and proofs are handled in house and then sent out to a printer for production.
The structure, design, and messaging on a package are all important aspects of successful branding. "To make this function, we have to put ourselves in the place of our clients. What would trigger the customer to do something? Design is powerful, the message keeps them going. We have to design to an audience and try to coach our clients.·
The first step is consulting, then determining the structural engineering and graphics. We handle 95 percent of the relationship for printing. Sometimes they come to us for structure and design. We also will manage the printing and packaging of POP," they share.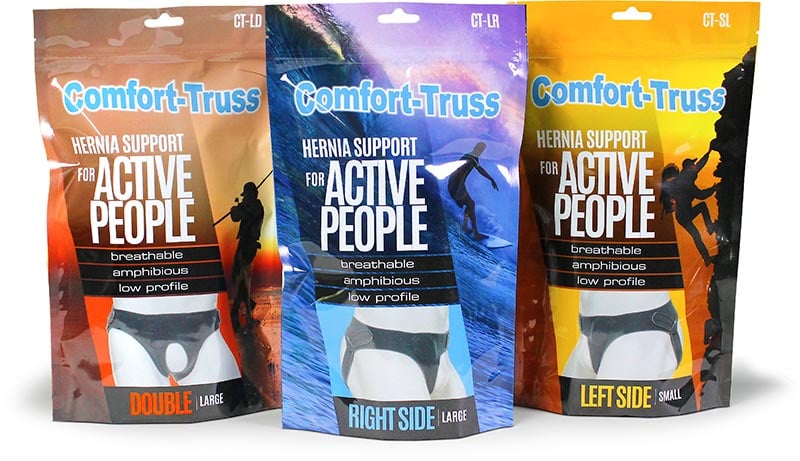 Kerski and Keller believe their expertise and ability to help brand owners with everything from concept through to production sets them apart from other creative service agencies. Keller points out that many brand owners don't quite have a concept when they come to them, what they're looking for is the price. "Their first thought is how much, and not necessarily how to go about making it happen." They may come across a few first-time customers with past experience in product or brand launching, but it's not the norm — especially for prime digital candidates looking for small quantities of 50 to 100 units.
We like to be nimble and agile, which is important when dealing with the larger brands that often require a faster turnaround time.
Karen Kerski and Don Keller
It is also about managing customer expectations because many clients don't understand the full breadth of a project. One way to do this is through prototypes and mock ups, which they take a very hands on approach to.
Catalpha operates a wide format printer in house for prototyping. To create prototypes, the firm typically prints to heavy weight stock and laminates to board when necessary.
For finishing, the printed prototypes are hand cut and put together to proof the die lines. If something is delivered to a printer, they are confident it is functional and can be produced.
For POP displays, assembly is a critical consideration that is put to the test in the proofing stage. In part, the success of the campaign is affected by how difficult a display is to put together, and who it is that will be doing this. "If it's hard to put up, the POP display won't be executed correctly," they caution.
Best of Both Worlds
After the creative process, Calalpha manages the print and fulfillment process for its clients. For this, they work with trusted partners offering both traditional and digital printing capabilities.
An understanding of the latest trends and relaying that information to the brand owner or marketer is a big aspect of the business. Not only do they make a point to stay up to date on the latest trends and technologies, they educate their customers on all that can be accomplished. "There is always something they've never done," share Kerski and Keller.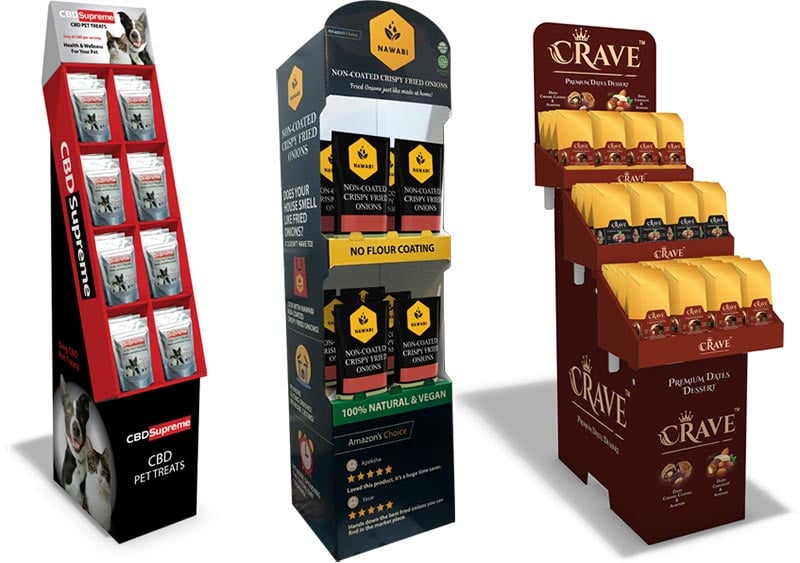 The ongoing availability and acceptance of digital print technologies has impacted its business for the better. "Everyone is looking for something unique. The quality of digital is now fantastic, it has gotten a lot better from the early days and the price is reasonable," they comment.
Keller adds that digital print technologies helped improve the economy for brands, even in the down years, allowing start ups and smaller companies to move their business forward and enabling bigger business to come out with unique products without spending a lot for testing.
Kerski and Keller believe the fact that they are printer agnostic is an advantage for the customer. "We won't push them towards a specific print method," they stress. The capabilities of a digital printer may be the best scenario for a short-run order, but for bigger orders more traditional methods may be more cost effective.
On Display
Kerski and Keller recall a recent job where they created a large for display for a rather big product. The display would be placed in business-to-business stores. The brand owner presented Catalpha with a concept from a competitor, looking for help creating something better.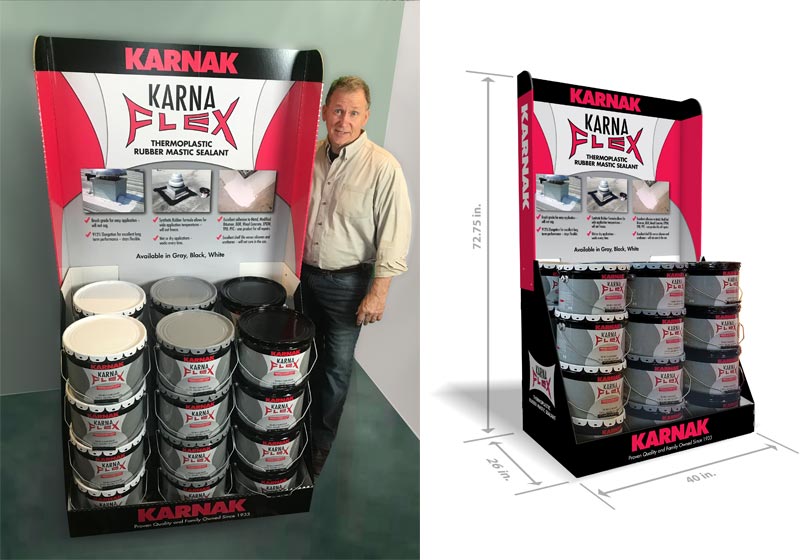 To move forward, it was decided that a number of products would be displayed in a printed floor display – and the display would need to be very big. It was a pallet display size that had to stand on its own. Kerski and Keller said they created a wrap for the entire piece, and collaborated with the customer and print provider on the structure . They came up with the idea and sent it to one or its partners to discuss if it would work. They went back with changes before creating the six foot tall floor display that was simple enough for anyone to construct, but also sturdy enough.
This type of project is both challenging and fun for Catalpha. "It wasn't so much what they could afford, but how we could make it better. We like POP and it's fun. Once it's in store and goes out it's neat to see in person," they share.
Reaching Packaging Potential
The package design process is complex. The final look and feel of a finished piece is the result of production steps from beginning to end, from design to prototype and proofing to final output, kitting, and even assembly.
Digital print technologies enhance the process through cost effective prototyping and short runs. In production, advancements in digital print continue to enable new effects. Businesses like Catalpha help brand owners achieve the best results with optimal equipment.
Additional Resources:
What To Expect From Working With A Point Of Purchase Display Company
How To Succeed With CBD In-Store Marketing Using Point Of Purchase Displays
How To Assemble Different Types Of POP Floor Displays (Video)