Develop an effective POP in-store display strategy for you retail product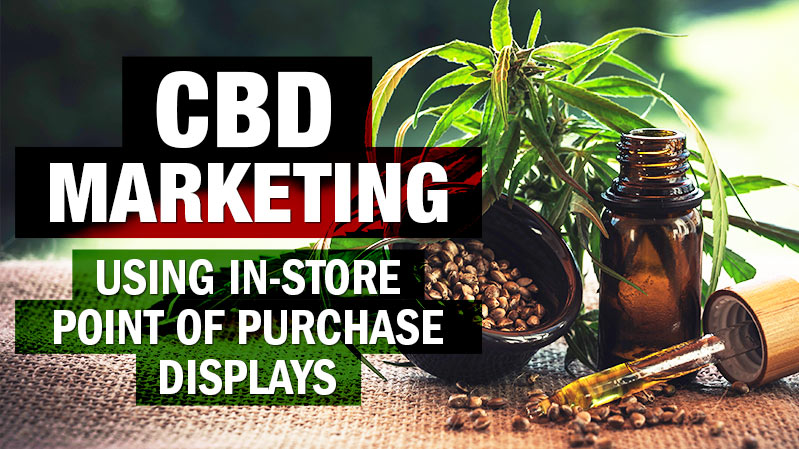 Whether you are marketing cannabidiol-heavy cannabis strains and products to medical patients, women, baby boomers or weekend warriors, there are ways to boost CBD sales in an evolving, competitive market. Among other things, the goals of your business are to build confidence in CBD brands, market to targeted consumers and upsell your products. It is essential to know how to take these higher-level goals and work towards them through simple and actionable steps.
To this end, point of purchase displays are a highly effective means of capturing a larger segment of market share for your CBD products. Having custom-made point of purchase displays with customized artwork to fit your product and match with your brand will make a big difference for standing out from the competition.
Let's look at how you can best use point of purchase displays to succeed with your CBD in-store marketing and sales.
Have A Clear Strategy For Your CBD Brand

Point of purchase marketing is important but it is only one aspect of an overall marketing strategy for your CBD products. Knowing how it will integrate with the rest of your brand strategy is essential before moving forward with the creation of displays. If managed well, the consistency and recognizability of your brand will be amplified by the effective use of point of purchase displays.
Your strategy will naturally include making a budget for your point of purchase marketing campaign and knowing how best to allocate your funds. While this article will help you to have a better sense of where best to put your money to good use, it ultimately depends on factors that are relevant to your brand itself.
Your brand needs to be a central part of your point of purchase marketing campaign. While the importance of building a brand cannot be fully fleshed out here, it is imperative that you create one for your products if you have not already done so. Your brand will ensure that people connect with the experience that your product provides and will keep them coming back to your product for their next purchase.
Educate Consumers About Your CBD Product
The market for CBD products is in its infancy. This provides both an opportunity and a challenge for savvy point of purchase marketing. Since there are many consumers who will be curious in the broader field of CBD products, make sure to incorporate some general information about what benefits they can expect from CBD – especially from your CBD product!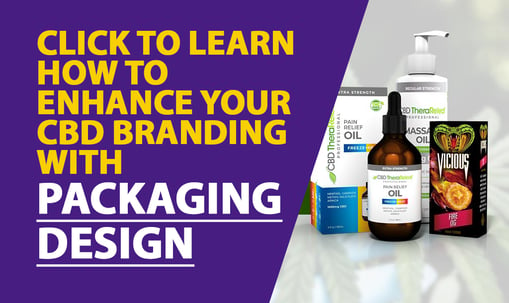 At the same time, general information is not sufficient. Effective point of purchase marketing is best when it targets a specific market segment. For example, see how you can make your product appealing for audiences such as weekend athletes, those who work outside, or those who have chronic pain. To persuade customers to gravitate to your CBD product in the store, you must have a Unique Selling Proposition (USP) for your product. This needs to include text that highlights why your product meets the needs of a specific and targeted audience. Especially with something like CBD, it is always a good idea to emphasize the quality that your brand provides. Remember that good marketing also stimulates as many senses as possible!
Recognize The Significance Of Point Of Purchase Marketing
Many purchasing decisions are made while the customer is standing in the store. While some may have a sense of what product they are looking for before they arrive, many simply rely on the cues provided in a retail environment to pull them towards one product or another. If you lack an effective means of drawing attention to your products, then you will lose out on these customers.
This is certainly true not only for CBD products but for all products. Take this lesson from the broader marketing field to heart and apply it with conviction to the CBD market.
In addition, point of purchase displays are a better way to market your products to retailers themselves. These displays make it highly convenient for retailers to add to their brick-and-mortar environment and will give them a better picture of what your products will look like in their stores.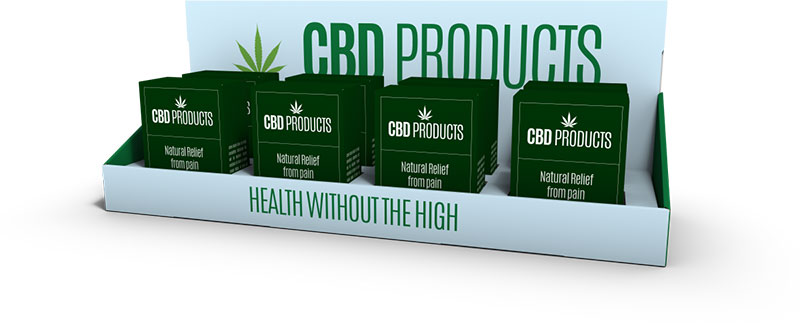 Ensure That Your Display Is Secure
While you might be more wrapped up in what your display's aesthetic looks like, it is also important to consider the security of the setup before you release it into the world. Since CBD products are a high-value product and continue to have a thriving black market, they are a prime target for theft.
Consider making your display more educational in nature (with your products safely secured in another area). Depending on the retail environments that you are planning to put your products in, the precise nature of your security needs will certainly differ. Make sure that your CBD products do not rapidly fly off the shelves in this way!
Make Sure Your Are Complying With Regulations
One final point worth mentioning is to ensure that your point of purchase marketing is in compliance with established regulations in your jurisdiction. While compliance issues apply more strictly to the digital marketing environment, they may also impact what you are allowed to do and say when it comes to point of purchase displays. For example, you may be convinced of the health-boosting benefits of your CBD products but you need to be cautious about making specific health claims at this stage.
Stand Out With Point Of Purchase Displays
Although it is still early days when it comes to CBD products, the market is rapidly filling up with competitors. Making the investment and effort in carving out a niche for yourself through the use of point of purchase displays is a great means of securing your place at the top.
Consider the points outlined here and your point of purchase displays will be well-conceived and ready to bring benefits to your business. By capturing the attention of the right market segments, you will be able to build your brand and keep your loyal customers coming back for more of your products.
Do you want to learn more about POP Displays?
Medical Marijuana and CBD Packaging: 5 Things To Enhance Your Branding
10 Tips To Better Point of Purchase Displays
10 Ways To Make Your Product Stand Out On The Shelf [and Sell More]!
How Much Do Point of Purchase (POP) Displays Cost?