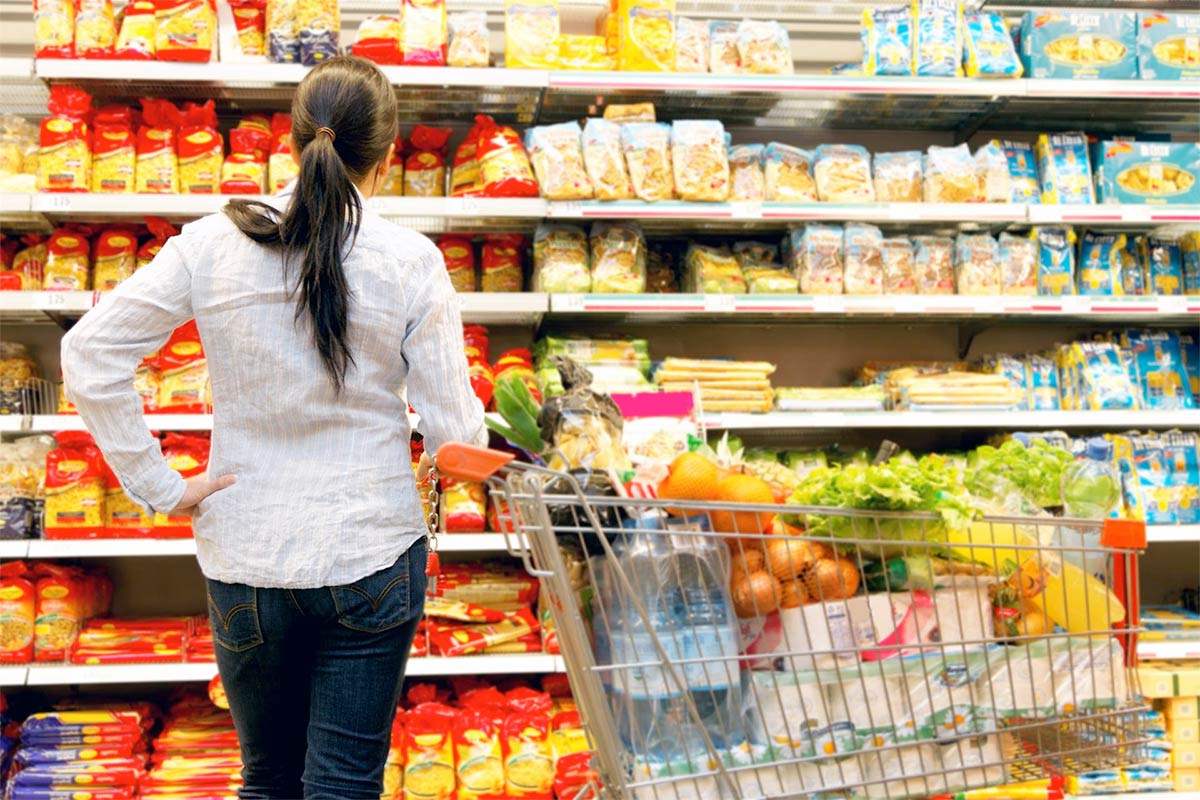 One of the biggest issues that businesses face is standing out from the competition.
What often gets neglected in strategy sessions involving this problem is the importance of standing out in the store. And this is where a point of purchase display company can help.
While many consumers enter a store knowing the type of product they are looking for, though they often do not have a definitive brand in mind.
This means you have the opportunity to capture these customers and secure more sales.
Point of purchase displays are a powerful means of catching the eye of your customers and securing a larger proportion of market share in your industry.
Building the right point of purchase display and determining where the best location to place it takes some forethought. Finding the right point of purchase display company to work with will make your efforts easier and more successful.
To get started, it is best to explore precisely how a point of purchase display company will help you enhance your in-store marketing.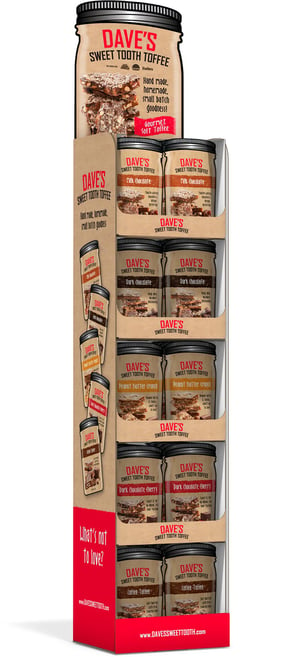 How Point Of Purchase Displays Work
When created by a company that knows the ins and outs of your business and your industry, a point of purchase display is a powerful weapon in your marketing arsenal.
As a focal point in the retail environment, a point of purchase display naturally draws customers in. If you take the time to design the display with your target audience in mind, you will direct their wandering gaze to your products first and before they divert to the products of your competitors.
It is these few seconds that are vital to capture these additional customers.
Point of purchase displays are also great for showcasing add-ons to your product line. Instead of using them to feature your primary products, you can use them to effectively upsell to your customers by highlighting the features and benefits of making an additional purchase.
Point of purchase displays are highly versatile and work with any kind of product that can be sold in a retail environment.
If your business specializes in services rather than material goods, however, point of purchase displays are also great for holding promotional materials.
Here's a report from Path To Purchase Institute that you can glean important insight into how companies use point of purchase, what they consider works best and their ROI from every dollar spent.
Benefits Of Point Of Purchase Displays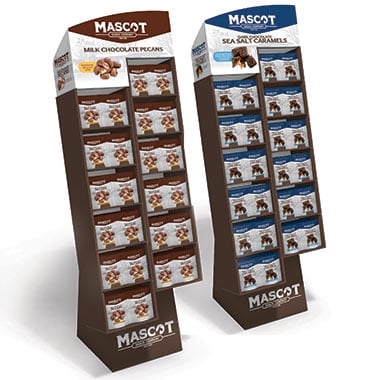 Point of purchase displays highlight particular products that your business wants to feature.
For example, if your company is releasing a new product line, a point of purchase display company can help you to find an effective means of complementing your company's product promotion and marketing strategies.
The most salient benefit of point of purchase displays is that they capture customer attention.
They get people interested and aware of your products and help to shift customers towards your brand and away from other companies.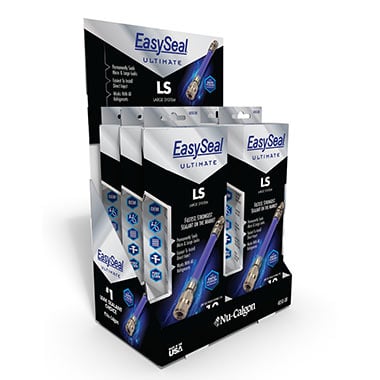 Beyond this benefit, point of purchase displays are also great for simply providing your brand with a more significant presence in a retail environment.
Even if your customers are not interested in the product you have chosen to feature in the display, they can be swayed to learn more about your broader business and the other products you have to offer.
Simply put, with the assistance of a point of purchase display company, you will be able to easily take those first steps to boosting brand awareness.
For new brands, capturing this kind of customer attention will help to ensure that you will get your brand out into the collective consciousness sooner rather than later.
This is an opportunity that too few startups take advantage of, and it is vital that you choose to seize the opportunity.
For more established businesses, point of purchase displays are simply a great means of reiterating the benefits of your brand to new and existing customers.
A point of purchase display company can offer many measurable benefits as, by their very nature, their impact and effectiveness at generating interest, conversions, and sales are easily measurable and quantifiable.
With some time spent doing a bit of field marketing, you will be able to gauge how engaging your current point of purchase display is.
Experimenting with different designs and modifying your displays until they are perfect is easy and the payoff is great.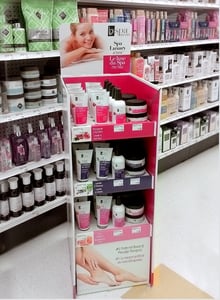 Floor Displays
Freestanding floor displays are a great means of taking up a large section of a retail or checkout aisle. Many different templates and styles are available, and heights can be adjusted to suit the specific products you are featuring.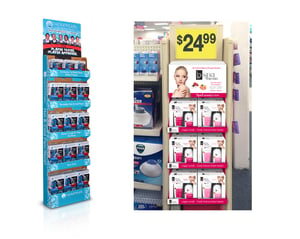 Sidekick/Power Wing Displays
Hanging or freestanding sidekick displays are a good way to capture customer attention as soon as they turn a corner. These take up less space than floor displays but can be positioned to meet the eye level of customers wandering through retail aisles.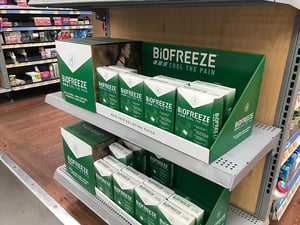 Counter Displays
An experienced point of purchase display company will always advise that the checkout is a great place to put a point of purchase display as customers' eyes will inevitably wander around while they are waiting in line.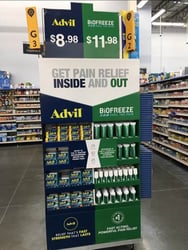 Endcap Displays
Endcap displays are similar to sidekick displays though they are strategically positioned at the end of an aisle. These allow your products to stand out far more prominently than the competition. If crafted appropriately, they can completely preclude a customer from exploring other options and capture sales immediately.
Aisle Violator & Floor Decals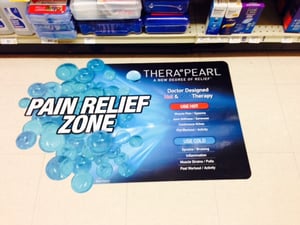 Aisle Violators and Floor Decals are strategically placed on the shelf near the product advertised or on the floor near the product. Both can be very effective as they protrude into the aisle are literally under your feet as you shop the advertised product. One more option to help your products stand out.
Pallet Displays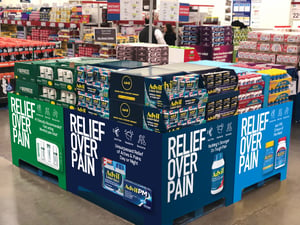 If you want your products to take up some serious space in a retail environment, then a pallet display is a great option. Physically, these displays are impossible to ignore and provide an easy way for your customers to quickly identify your brand.
How To Get Started With A Point Of Purchase Display Company
Retail competition is increasingly intense and surviving and thriving as a business requires that you get your brand featured prominently in as many mediums, formats, and platforms as possible.
It does not matter if you are starting a business for the first time or if your brand has been around for years. You need to make sure that the in-store presence of your business stands out from the crowd.
Failing to seize the opportunity presented by every undecided customer who wanders into a retail environment will result in your business missing out on untold sales and revenues.
Fortunately, getting started with a great point of purchase display is easy. Find the right point of purchase display company to work with and the process will be smooth and worry-free.
Another blog post you may enjoy:
How Much Do Point Of Purchase Displays Cost