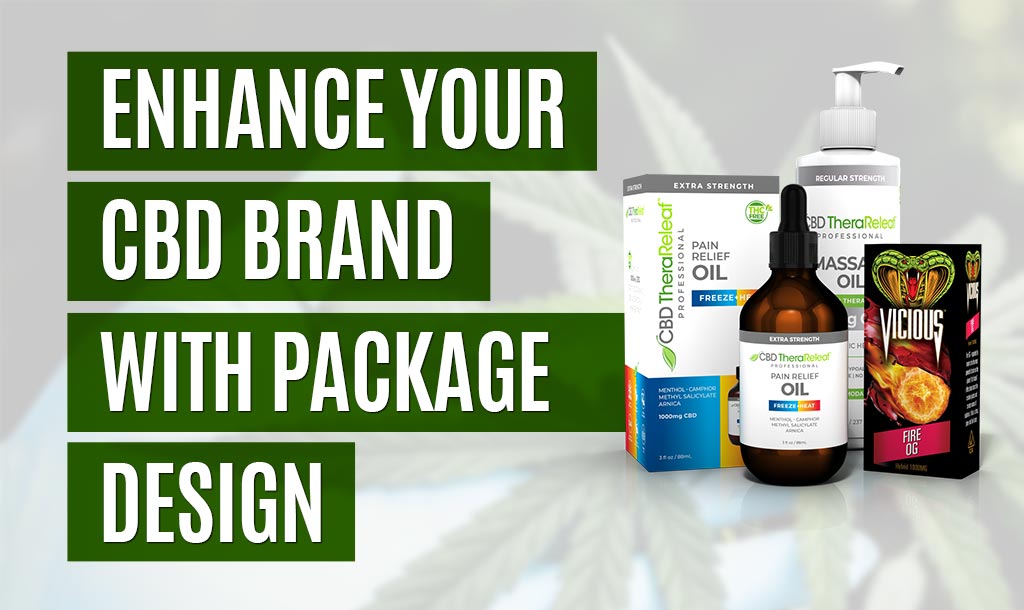 CBD products have become increasingly popular and the marketplace is becoming more competitive as more companies enter the space. In 2019, the U.S Department of Agriculture started accepting hemp production plans with more than 17 different states and tribes across the country having their plans approved. With even more state and tribal plans in progress, the market is set to become even more saturated in the near future.
Now is the time to build your brand and focus on your CBD packaging design to ensure that you stand out from the crowd. Working with reputable and experienced CBD packaging companies will help you to elevate your CBD packaging to enhance your branding and entice more customers to try your line of products. Building your CBD brand can be challenging. However, with the right approach, you can be sure that you create a robust, recognizable, and reputable brand that will ensure credibility in your products, allowing your company to succeed in the highly-competitive CBD market.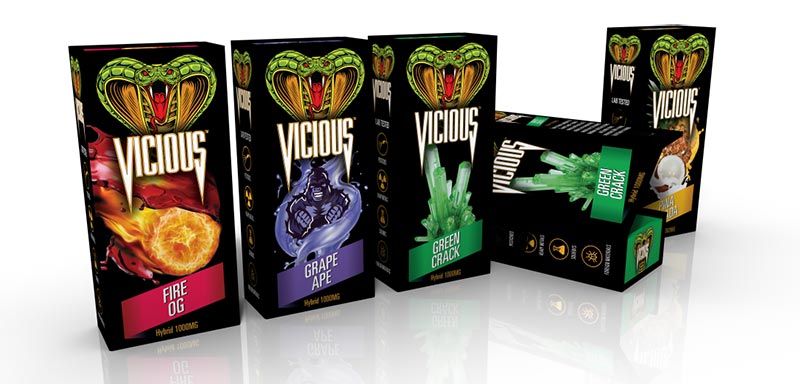 Retail packaging for a line of marijuana vapes.
Let's take a look at a few tips you can use to enhance your branding through clever CBD packaging design.
Focus On Your Brand Promise
In order to determine what your brand promise is, you need to focus on a few key considerations. What differentiates your products from your competitors? Why are your products better? How can your products help your clients? And why should consumers choose to buy from you? Answering these questions will help you to determine the best approach to develop an effective CBD packaging design that will improve your branding and deliver on your brand promise to build trust in your offerings.
Understand Your Target Market
To build a successful brand in any industry, you need to understand your target market and what they want. It's important to identify what problems your CBD product will solve for your clients so you can develop an effective marketing strategy to highlight the benefits of your products. Experienced CBD packaging companies can help you to create a bespoke design that will speak to your target market. The right CBD packaging design will help to elevate your products in the eyes of the consumer, increasing the perceived value, allowing you to increase sales and generate more revenue in the process.
Meet Your Customers Expectations
It's crucial that you understand what your customer's expectations of your products are. Your CBD packaging design should highlight how your product will deliver on your customer's expectations. Customer expectations are not only product-focused. They also focus on the overall look and feel of your product and the level of quality in your offerings. Creative CBD packaging companies can help you to create a unique CBD packaging design that will help to showcase these important aspects of your product. With an effective design concept, you can improve your CBD branding and build more trust in your brand.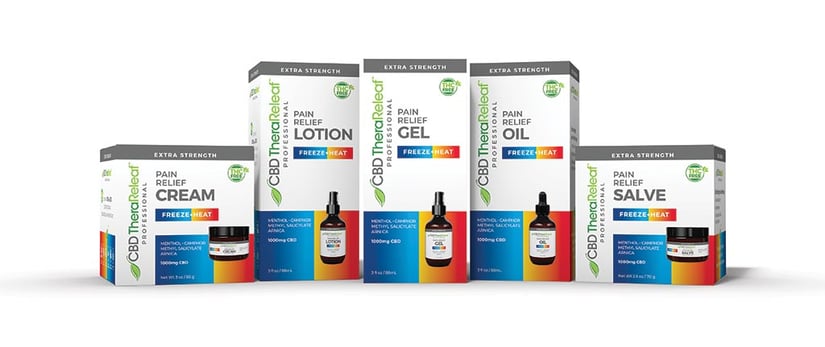 Branded CBD line of pain relief products.
Consistency Is Key With CBD Branding
Branding requires consistency, not only on your packaging but across all marketing mediums. Being consistent with your message and branding will ensure that customers instantly recognize your brand when it is on the shelf next to your competitors. Your logo, color scheme, company ethos, photos, images, brand messaging, and communications all need to be consistent to ensure strong branding. Incorporating these elements into your CBD packaging will help to create a strong overall brand for your product that will be easily identifiable, whether your products or sold in-store or online.
Build Credibility In Your Brand
Building trust in your brand can take time. Drawing up a logo, deciding on a color scheme, and building out a website is relatively straightforward. However, for your brand to gain credibility in the marketplace, you need to take things to the next level. To level-up your branding, you need to build trust and credibility in your brand. After all, any company can claim that their products are the best.
You need to provide tangible evidence as to why your brand is superior to your competitors.
You need to provide tangible evidence as to why your brand is superior to your competitors. Collect data that proves that your product works and showcase it on your website, blog, video content, social media channels, and other marketing channels. You should also highlight these findings on your packaging and labeling to build more credibility and trust in your brand going forward. Experienced CBD branding companies can help you to include this data in the right way so that it fits seamlessly with the overall CBD packaging design.
Develop A Brand Personality
Brands are built by consumers, not by companies. You can certainly influence audiences through advertising and marketing campaigns to push certain perceptions, however, it's ultimately the customers who make a brand what it is and add real value to the brand. To attract the right customers to your CBD product, you need to develop a brand personality that your clients can relate to and connect with. Your brand personality should be delivered visually through your marketing materials and via your CBD packaging design.
Every communication, piece of content, and recording that you put out there should be consistent with your brand personality. For example, if your CBD brand is proudly organic, then this needs to be reflected in the verbiage you use, the colors you utilize, your logo, brand messaging, and in your CBD packaging design. Using natural colors, minimal design, and recycled packaging materials are all effective ways of building brand personality through your CBD packaging design. CBD packaging design companies will have the experience and expertise to help you create a design that will be a true reflection of your brand personality, helping you to build your customer base and strengthen your brand.
Product introduction video
Persistence Pays Off
When you are developing your CBD brand, you will want to get it off the ground as quickly as possible. However, it's important to be patient. Building a solid brand takes time, dedication, and persistence. Whether it's through your website, communication, social media strategies, or your CBD packaging, you need to ensure that your brand message is always, clear, concise, and consistent. You may need to trial and error a few ideas before you gain traction but the key is to be persistent in your pursuit of building a quality CBD brand.
Tips For Effective CBD Branding And Packaging Design
1. Choose The Right Logo
Logo creation is a delicate craft and something that is best left to the professionals. When you're designing a logo for your CBD brand, it's best to stick to designs with rounded lines and hand-drawn imperfections that use warmer colors, This helps to create a more relaxed feeling to your brand. For a sharper, sleeker finish, clean edges, straight edges, and cool neutral colors are a great choice. Find a design that fits your brand personality and be sure that your logo is prominent on all of your CBD packaging designs.
2. Use The Right Colors
CBD branding companies can help you to choose a color scheme that will be perfect for your brand. Typically, in the CBD market, companies like to emphasize their product's connection to nature, which makes green an obvious first choice. Blue can also be a good option as it represents trust. However, as the CBD market is still evolving, there's plenty of scope for you to be creative with your color choices. Speak to CBD packaging companies who have designed packaging for products similar to yours and look for advice as to what has worked and what is best avoided.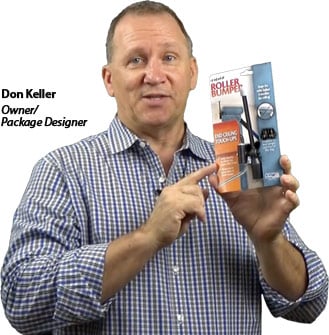 Want Us To Do It All For You?
Best Package For You - We'll determine the best type and size of package that fits your product and your budget.
Design - We'll create a design that will stand out from your competition.
We'll Get it Printed - Don't be left with a pretty design and nothing else. We can also print your package so you can get it on the shelf and sold!
3. Find A Fitting Font
The typography you use in your branding and CBD packaging design will have a huge impact on the overall look and feel of your brand. Consider your brand personality and your target audience first, before you settle on a particular typography. If you are in the wellness niche, for example, you might choose a more elegant typeface such as a serif font or a clean contemporary sans serif font. On the other hand, if your brand is a little more laid back and casual in its approach, you may be able to use a hand-drawn font or something a little bolder. Be sure that the font you choose can be used just as effectively on all of your marketing mediums, from your social media channels to your CBD packaging design.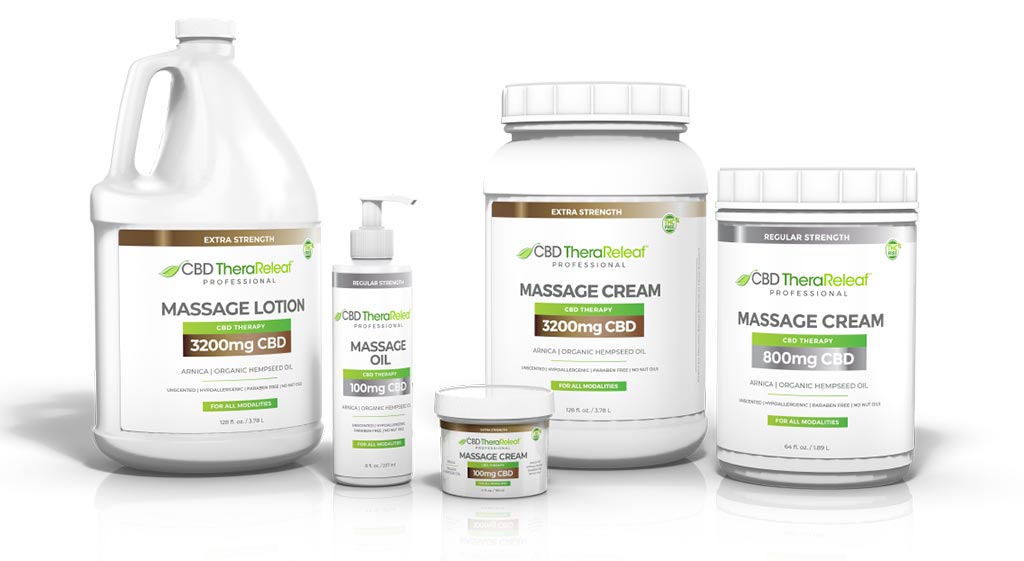 4. CBD Packaging Design
With the marketplace becoming more and more saturated, it's crucial that your CBD packaging truly makes your product stand out and highlights your branding. Your packaging is your customer's first point of contact with your product and you need to ensure that they have a positive first impression of your offerings. Well-designed should be aesthetically pleasing, functional, professional, and reflect your brand values.
Ensure that your CBD packaging includes the right information, showcases your product, highlights the benefits, and protects the product inside.
Approaching your CBD packaging design with your customer's needs in mind. With the experience and expertise of a professional CBD packaging company, you can ensure that your CBD packaging includes the right information, showcases your product, highlights the benefits, and protects the product inside. Most importantly, you can be sure that the final CBD packaging design will be true to your branding and overall company ethos.
Enhance Your Branding With Your CBD Packaging Design
For CBD products to succeed in today's increasingly competitive marketplace, it's crucial that you develop a brand that your customers can get believe in. With more credibility in your brand, you can sell more products, generate more income, and expand your business in time. Your CBD packaging design is a crucial element of your overall branding strategy. With the right CBD packaging design, you can entice more customers to get behind the brand and move your company in the right direction.
Get in touch with our team at Catalpha today about developing an effective CBD packaging design for your products that will help you to stand out from your customers and strengthen your brand moving forward.
Related Articles:
How To Succeed With CBD In-Store Marketing Using Point Of Purchase Displays
Creating A Brand Identity For Multiple Products
Create a Brand Name to Remember