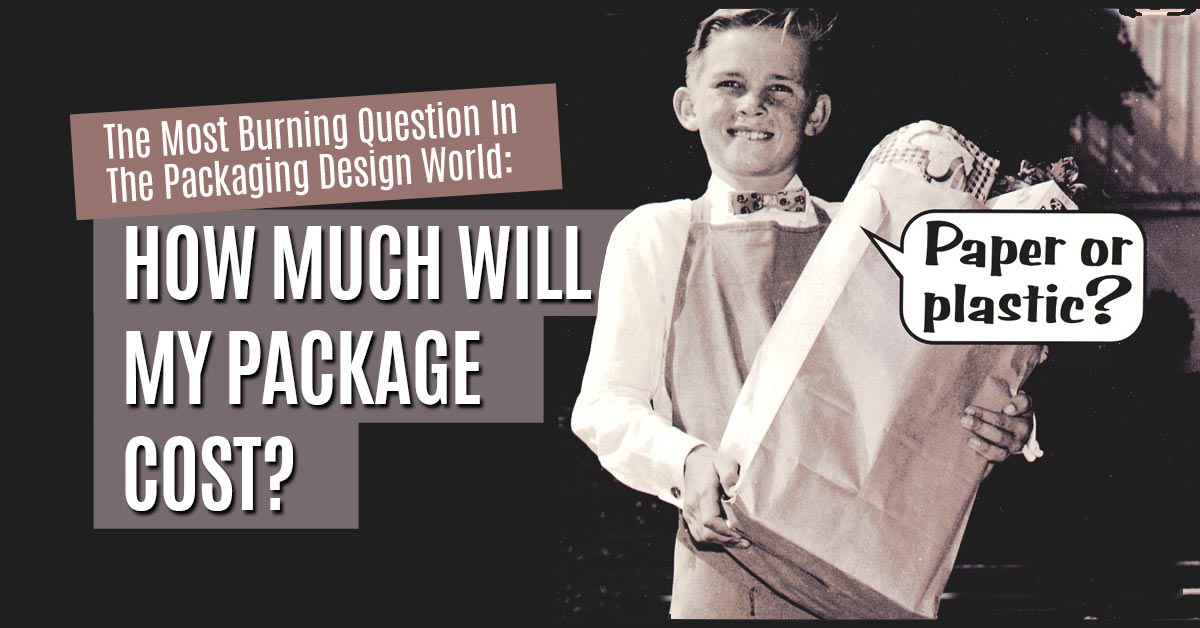 Updated September, 2019
PACKAGE PRICING - this is an aspect of retail product packaging that I wrestle with everyday.
The price of producing product packaging is a concern no matter the size of the brand - including companies that have been around for 100 years. Everyone is trying to get on the shelf for the least amount of money.
Reality is discounts happen as order quantities increase. If you aren't producing 10s of 1,000s then you can't expect to get your best 'per piece' cost.
Even with today's improvements in digital printing, the low quantity conundrum is still a hurdle.
If you are a new brand owner or manufacturer you need to look at packaging as an investment. You need to produce sales and have a history of sales if you want to appeal to store buyers and big box chains. They want proof of demand of your product which is reflected in your sales.
Plus you're going up against established manufacturers and brands that are often launching new products in small runs.
I know how important your product is to you.
You want it to be packaged as professional as possible. You're going up against all the Big Boys of your particular channel, companies with much deeper pockets than yours, right?
We understand that. A package projects your company and brand personality, it's a promise to the customer of the value they will get from purchasing your product.
Let us help you take that first step by producing professional custom retail packages at the smallest quantities that fit your circumstances.
The first step is determining what is the best packaging for your situation. So let's examine different packages and why we suggest them and how you can use them for your product.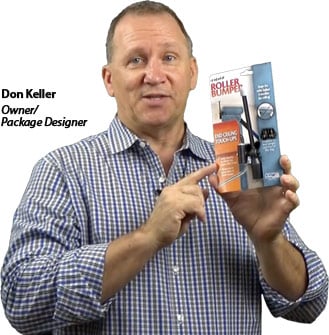 Want Us To Do It All For You?
Best Package For You - We'll determine the best type and size of package that fits your product and your budget.
Design - We'll create a design that will stand out from your competition.
We'll Get it Printed - Don't be left with a pretty design and nothing else. We can also print your package so you can get it on the shelf and sold!
First, let's discuss size. Yes, in this case, size does matter.
Usually, smaller products can be packaged more economically. It makes sense, right?, smaller products require a smaller package which can be printed on smaller press and require less paper, plastic, foil or whatever that package is made of which means ....less cost to you. (And for online sales, size affects shipping cost.)
Reversely, large products require just the opposite and usually are more expensive to package. So, when jumping into the packaging world looking for answers, be aware of the 'size' aspect.
The second big factor that will influence your cost is quantity.

How many do you need? Yes, we can produce just a few packages, even just 1.
Most customers that produce a few are looking for prototype packages, packages to take to sales meetings. Something to present to a buyer or partner, use at a tradeshow prior to investing in a production run. These are NOT for retail sales. It just needs to look like a finished package.
Next on the issue of quantity - companies only wanting hundreds (100s) of packages. This too is a very difficult quantity to produce at costs you can resell. This quantity is usually used for testing and market research where final cost to shelf is not part of the answer being sought.
The print run order that the bulk of my client's seek is 1,000 pieces and up. In many cases this quantity can be created at reasonable 'per-piece' costs. Larger quantities of course are quite possible and in some cases the only economical way to produce some types of packages. I'll explain more below.
Now, let's discuss the variety of packages and what type of quantities you should consider for each:
Paper Board Packaging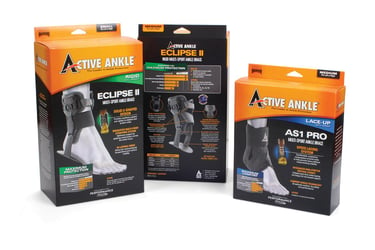 Printing on paper board up to 24pt. thick stock. You would usually see this type of box for vitamins, cereal, small durable goods, These can usually be produced in quantities of 1,000 and up at reasonable costs and 2500-5000 quantity tends to be the sweet spot.
These boxes can be engineered with unique folds to strengthen the box. They can also contain a hang tag flap or a unique fold to help it stand out on the shelf. They can also contain an insert that would hold a product in place or position it properly in front of its window. Cellophane windows are also possible BUT (be careful) adds to your cost.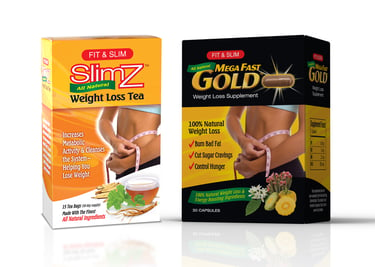 Product size (as mentioned above) may make this type of packaging paper out of your financial reach or need stronger packaging.
Product size and product weight need to be taken into consideration for choosing the type of packaging as well. A heavy object (while still small in size) just may not work in a 24pt paper board box. The box needs the strength to hold your product safely without falling apart and survive shipping.
Sample Paper Board Printing Cost Estimates


4 color process offset lithography printing on 12pt coated stock




Carton Size: 4.25 in. x 1 in. x 5.5 in.

QUANTITY

COST

1,000 pieces

$1,985

2,000 pieces

$2,185

5,000 pieces

$2,685

Based on recent printing estimates from 2019. Does not include costs to design or prepare artwork. These are estimates only and not representative of all printing costs. Your estimate will vary depending on your specifications.



Corrugate (cardboard) Packaging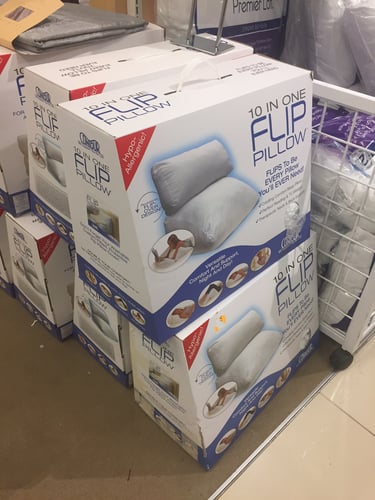 Most full-color corrugate boxes you see in the stores today are printed with a litho-laminate label. That is, a large thin sheet of paper is printed in color and then laminated to a corrugate stock. This requires quite a bit of set up fees to produce the plates and create a cutting die to die cut the final boxes.
If your product is large or heavy, corrugate may be the answer but producing these color boxes is going to be expensive. So, this type of printing requires higher quantities, starting at 3,500 - 10,000 pieces.
The alternative you might want to consider (if corrugate is the only way to proceed) is to purchase a stock corrugate box (usually brown or white corrugate) and print a large color label that can be hand-applied to one side. Obviously, this won't look as good as color printing on all sides of the box. So there are trade-offs to going the corrugate-label route.
Sample Corrugate Litho Laminate Printing Cost Estimates


4 color process + aqueous coating litho-laminate printing on 80# C1S mounted on 1 side of B flute corrugate. Diecut and score.




Carton Size: 12.125 in. x 8.625 in. x 4.375 in.

QUANTITY

COST

3,500 pieces

$8,885

1 Time Litho Prep and Cutting Die Cost


$1,746

Based on recent printing estimates from 2019. Does not include costs to design or prepare artwork. These are estimates only and not representative of all printing costs. Your estimate will vary depending on your specifications. Quantities are subject to a 10% under/overrun.



Litho Laminate Printing on Corrugated Stock Definition

Litho laminated printing is the process of using an offset printing sheet of paper and laminating or glueing it to a piece of corrugated stock. The printing gives a high end appearance compared to Direct to corrugate printing. This process is mostly used in retail packaging.
Clamshell & Blister Packaging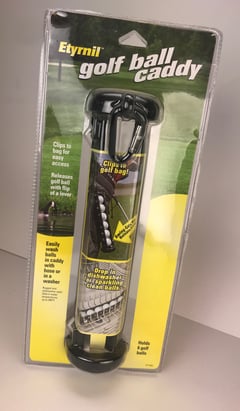 These are two types of plastic packages that are expensive to produce in a custom shape or size. Clamshells are (as the name implies) two pieces of formed plastic that are formed to fit your product, that are then hinged like a clam shell.
They usually require a paper color insert and are usually heat sealed to lock the product into it. You'll have to hire a contract packager to fill your packages and seal them or there are hand sealers that are reasonable priced so you can do-it-yourself if you have the time and patience.
Custom clamshells have minimum orders of at least 10,000 and require upfront costs of molds that can be used again when you reorder.

Custom Blisters are similar but they are only one side of formed plastic that is then heat sealed around your product to a color printed card. (Here's a new blog post recently added that will give you more info on Blister Packaging.)
Blister cards require a special coating to make the heat seal work properly and, again, you would need to send your product to the contract packager for assembling and sealing. Or you can invest in the sealing equipment and custom sealing mold if you want to package yourself.
Both clamshells and blister packages require a sizable order (10,000 or more) to offer you competitive per-piece pricing. (Recent editor's note: See this blister packaging article for more info.)
One alternative for smaller quantities, may be stock clamshells. These are available in many sizes and sold by the case. While most won't likely fit your product exactly, a custom paper insert can be created to hold your product in place. This makes for a great presentation at reasonable costs. Our package solutions where we used stock clamshells look like the clamshells were designed to hold the product.
Stand Up Pouches Packaging

Stand up flexible pouches or bags are a great packaging method for all types of products. From moist foods, dry foods, pet food, a set of cleaning bottles and even clothing products.
They come in a variety of sizes and can be printed in full color, even metallic and clear stock laminates. Multiple stock bag sizes are available at quantities starting at 1,000.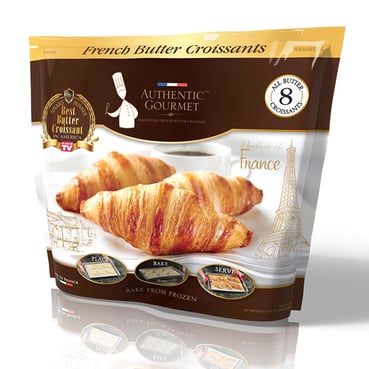 Digital printing has enabled this type of package to be a great deal if you need to version your packaging because of size, or flavor. You can use the same size pouch and 'gang' your print run of 5,000 by doing 1,000 each of 5 different pouches!
These again can be bought as stock and have a color label applied front and/or back. The cost of stock blank bags plus the labels tend to be more expensive than custom printing. Stand up pouches are a professional looking way to get your food product onto the shelf and sealed for freshness.
Sample Flexible Pouch Printing Estimates Using Stock Sizes


Full color on clear gloss laminate with hang hole, tear notch, and zipper




Pouch Size: 7.125 in. x 11.25 in. x 3.5 in.

QUANTITY

COST

5,000 pieces

$5,700

10,000 pieces

$9,000

Based on recent printing estimates from 2019. Does not include costs to design or prepare artwork. These are estimates only and not representative of all printing costs. Your estimate will vary depending on your specifications.
Plastic Bottle Packaging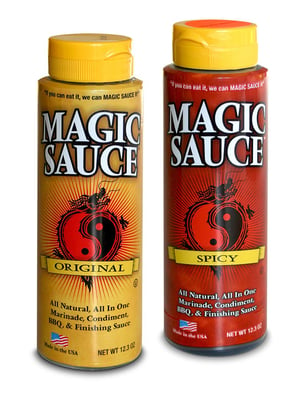 This version of packaging mostly fits the cosmetic world but is also used by the cleaning and chemical companies too. In most cases plastic containers can be bought in stock and have a label applied. There are a variety of label stocks from paper, gloss and metallic to weatherproof for products that will be used in a wet environment.
Many larger companies go to the expense of having custom shaped bottles and containers created to fit their brand. An industrial designer is needed to create the shape of the bottle and a plastic manufacturer to produce a mold and then the containers. You can imagine the cost. $$$$!
So, if you have shampoos and creams your first step will be to find the stock container, then determine how best to brand it, label or possibly direct printing.
Header Cards & Bags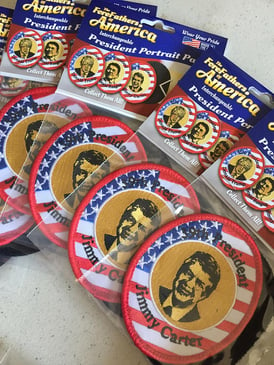 This type of packaging consists of your product in a plastic bag with a header card (folded, printed card) stapled to it to enclose the product and add a hang hole in the card for easy peg hanging.
This is one of the most affordable forms of packaging but not a form meant for all products.
The product is visible to the consumer and protected in the poly bag. The header provides the sales copy and brand message. Be aware, there is a perception about what type of products are in these packages.
These are best done in quantities of at least a 1,000 pieces. Poly bags sell by the case and it is best to find a stock bag that meets your product package requirements.
Vinyl Bags with Inserts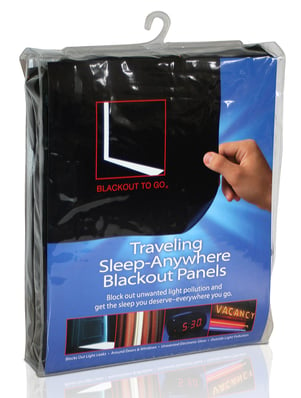 Stock vinyl bags can work well for soft products - clothing, pillows, sheets, blankets as well as some cosmetic kits or unique sets of products. If there is a stock size and style that suits, they can be purchased in low quantities (by the case). There are a variety of sizes and some even have handles or zippers. You'll need to determine what size & style fits best.
Custom size vinyl bags can be created but we have found that most times there are other solutions better priced to package a product when a stock size vinyl doesn't work.
A custom color printed insert can be created to produce messaging and billboard space on the product. They can be inserted to fill the front of the package and wrap to the back. We've got a sample project to view here.
I think I've covered most forms of packaging. If you can think of any, drop me a note and I'll do my best to touch on those in a later blog posts. I hope this gives you a better understanding of the packaging basics. Take another look at your product and let me know what the next packaging step is for you.
Got a packaging question? Give us a call or use the form below.
Learn more about our custom packaging design capabilities here - Custom Retail Packaging Information from Catalpha Packaging
Need more packaging info? Here are other posts which you might enjoy: