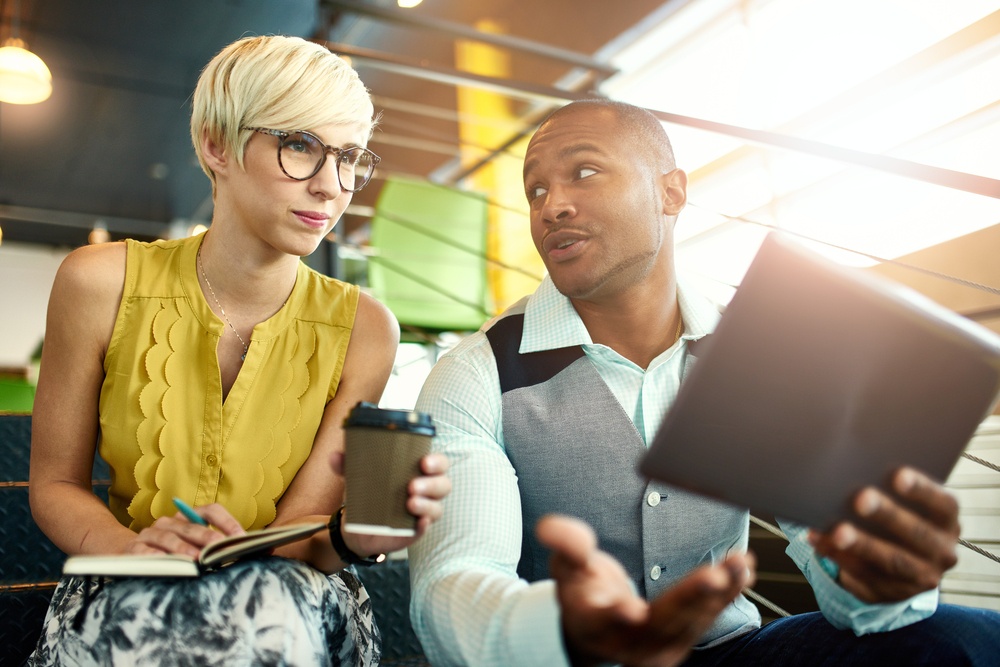 For companies that operate online, usually all of their sales are generated on the web.
But, in order to stand out in today's quite competitive online marketing sea, more and more brands are incorporating some offline marketing tactics as well in order to grow their businesses.
Offline marketing, especially when combined with online marketing strategies can be very effective in boosting sales on your website.
Not much can compare with the power that human interaction has as well as having your customers feel and touch the product you are offering.
Delivering the right offline marketing experience can surely set you ahead of your competition.
Here are 5 offline marketing ideas that will help you boost sales on your website:
1. Guerrilla Marketing
Guerrilla marketing is a use of marketing tactics that are out of the ordinary, and because online marketing channels are so narrow, offline might the best arena to flex your business's marketing muscle.
It's time to ignore what you know about traditional marketing channels, and be as creative and original as you want, you can do pretty much anything, from "accidentally" leaving a pen with your website printed on it at the bank, giving away promotional material to leaving sticky notes and business cards in random places.
2.Trade Shows
Trade Shows participation can be an excellent way to reach communities similar to your target audience.
You can meet many potential customers, new suppliers, and even similar brands that you can connect with and get the chance to spread the word about your website and products or services you are offering.
Events of this kind are very engaging, and you have the chance to tell your potential buyers all about the products you are offering and show it at the same time.
Bring some of your products with you to the trade show and, for any other things you want to showcase and cannot bring along, you can use poster display stands or similar tools for a demonstration that you can find at DisplayME.
The greatest advantage of offline marketing is that your potential clients can see your products live.
These events are usually full of people who are interested in your industry and it can be quite an effective way of marketing your business to your target group.
3. Printed Ads
Besides printing business cards, sending out eye-catching catalogs, billboards or handing down well-designed flyers and even door hangers with your logo printed can bring your offline marketing game to a higher stand.
Your e-commerce site needs to be heard to get more sales and investing in different forms of printed ads will do the trick.
Creating and editing great photos for your print ads plays a major role in offline marketing. Photos, as well as textual prints, need to be not just visually appealing, but also engaging.
4. Pop-up Store
A Pop-up store is a temporary store space made by an online business owner and they are very popular among small online businesses and e-commerce site owners and the pop-up industry has grown significantly in sales according to PopUp Republic.
It is a bit expensive, but surely effective way to promote your e-commerce brand and give your customers a chance to touch and see your products up close.
5. Donate Gift Certificates or Products as Prizes
By offering your product or service as the contest prize, you are building up your visibility for your business while showing your commitment to the community at the same time.
Giving away free t-shirts for example or a mug with your logo or URL address printed on them is a proven offline strategy that will boost your online sales and definitely generate more leads.
People love free stuff, always have and always will, and after a small sign of affection in form of a freebie you will gain their trust and loyalty and spread the word about your business at the same time.
Yes, the home of the online companies is the web, but just because you are selling your products online, it doesn't mean that you cannot use some offline marketing tactics as well to boost your online sales.
When combining online and offline marketing techniques, the boost in sales and leads can be higher than you can even imagine. From pop-up shops and trade shows to printing catalogs and business cards, there are a lot of ways to promote your online business offline.
Additional Blog Posts You May Like:
On-line Advertising: PPC versus PLAs
3 Steps to Improve Direct Mail Response
Innovating A Marketing Advantage