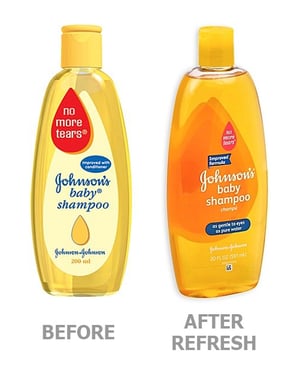 If you were to take a look at your branding and packaging of your products right now, how would you feel?
Often times, as a business owner, you may become wrapped up in your day-to-day functions and forget that your marketing strategies have a shelf life (no pun intended :-) ).
Whether your logo is out of date, the competition just came out with updated packaging or you've seen your sales dip, it may be time for a complete brand redesign in the packaging of your products.
Similar to the foundation of your home, your brand is the foundation for your business and it needs to be solid and cohesive; it really is essential! Without it, you'll find yourself struggling to bring in those all-important sales.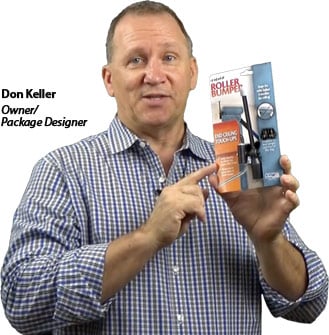 Want Us To Do It All For You?
Best Package For You - We'll determine the best type and size of package that fits your product and your budget.
Design - We'll create a design that will stand out from your competition.
We'll Get it Printed - Don't be left with a pretty design and nothing else. We can also print your package so you can get it on the shelf and sold!
Embrace Change
Many business owners may not realize, but change is important for growth and it's recommended that you change up your design or redesign your brand from time to time.
There are some key moments when changing your packaging or redesigning the look of your packaging design is particularly important, such as:
When retailers are telling you that you need to make changes.
When your palette/design looks dated.
When your competitors have changed their packaging.
When the Market around your product has changed.
When the breadth of your products has expanded.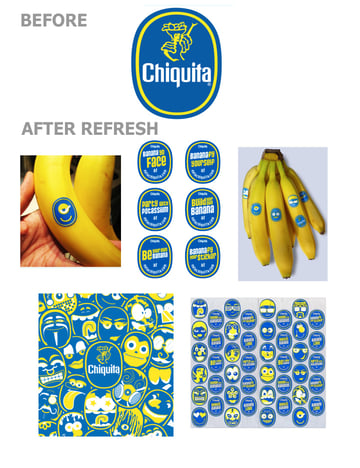 It's understandable that some business owners may be scared to change their brand or their packaging fearing that their current customers will not like it or in case their prospects will suddenly not be able to find them.
While we understand that this is a legitimate concern, it's really not something to be overly worried about, as change should be embraced. If your brand and sales are not reaching the goals you have set for them, a change is needed.
If you plan to redesign your branding and packaging design in 2019, here are five of the essential elements you need to consider in order to breathe new life into your brand and packaging design.
1. Don't Focus On Sales
Yes, we said it and yes, you may be scratching your head right now. Isn't the whole point of having a business to increase sales and make money? Of course, it is, but here's the difference – brands help to build relationships and reputation, rather than sales directly.
What this means is that, as a brand, you want to make sure you focus on your customer. You want to build connections and not focus on just selling your service or product to those individuals.
Through two-way communication with your customers, you'll be able to listen to them, which is something they will appreciate. The more you engage with your customers, the more they will trust you and turn to you when they are in need of your service or product.
2. Keep Your Brand As Simple as Possible
While you may want to go down the complicated, flashy route with your brand, you might be surprised to learn that most consumers prefer you to keep it simple because it's easier for them to understand.
If your brand is complicated and the communication or information you deliver is just as complicated, you will be handing sales to your competition. Keep your branding, message and packaging concise and easy to understand.
Simple ideas are in and complication is out. Determine what it is that you want customers to see when they're exposed to your packaging and focus on those points. Keep it obvious, out in the open and eliminate the need for any guesswork from the customer. Make it easy for them to gain the information they need.
3. Make Bold Points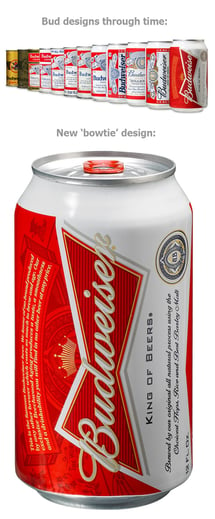 It's no surprise that individuals will put down a box or product when they cannot seem to understand what the product is or what it does.
While you may think the story on the back of the box is enough to explain what your product does for them, modern-day consumers do not have time for to consume this much information.
In actual fact, you have about three seconds to catch the consumer's attention and explain your product to them. To do this, you need to use bold colors, catchy words, and make sure that the packaging is easy to understand.
For example, when looking at a skin care product, the front of the package should indicate and communicate the benefits quickly such as clinically proven, smooth skin, and eliminate blemishes. These words are direct and to the point.
4. Remember Your Customer
One of the worst things that you can do as you redesign your packaging design is to forget about your customer. You have likely experienced the frustration that occurs when you purchase a product locked tight in plastic that requires a hatchet to open.
Keep simplicity in mind when you design your packaging. Your customer doesn't want to struggle to open the product and many customers may pass on a product when they realize how much of a plastic war they may be challenged with.
5. Sustainable Materials Are Preferred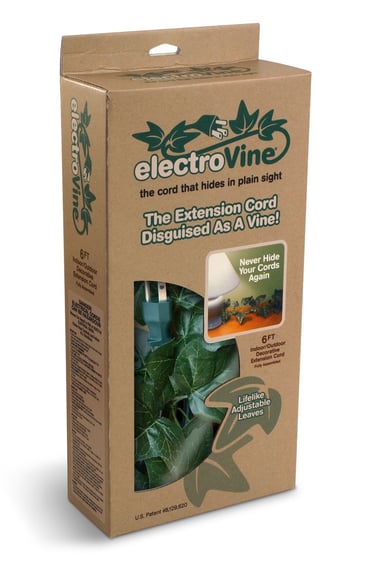 Speaking of plastic, as millennials move towards a greener lifestyle, consumers are becoming more aware of the environmental impact that products have on the world around us.
Consumers are pushing companies to turn to sustainable packages and many are starting to comply.
As you start to think about a refreshed packaging design, think about what materials you plan to use. You should consider making the materials recyclable or using materials that have been previously recycled.
Eco-conscious buyers are very aware of the packaging material you choose and will be more likely to choose your product if you take steps to be green.
Cover weight paper stock and corrugated cardboard are perfect examples of recyclable materials and in many cases may already be recycled making them a great choice for the eco-conscious.
Getting the Best ROI from Redesigning Your Packaging Design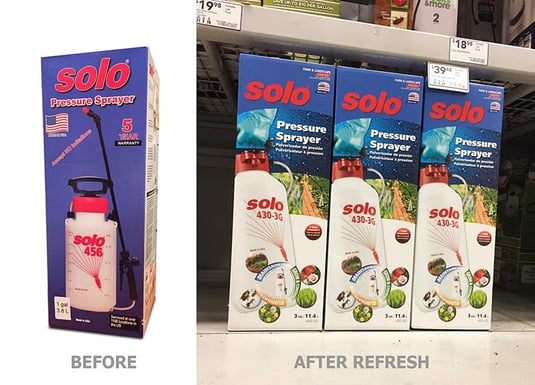 As with your initial investment in your packaging design, redesigning your packaging design comes at a cost and you need to maximize the return on that investment.
The key here is to see this refresh as just that, an investment and not a cost that your business must endure.
Redesigning your packaging will attract new customers, improve the visibility of your product on the shelves and ultimately lead to increased sales and a larger bottom line for your company.
Consider how the points discussed above can lead to the best ROI for your packaging design. By communicating with your customers in an uncomplicated, easy to understand way, you make it easier for them to purchase your product.
Being obvious, through the use of bold points, allows prospects to better understand how your product can benefit them and gives them a multitude of reasons to become paying customers.
These points alone will lead to more conversions, more happy customers and, an improved brand image.
When you add to this the potential for new sustainable materials to save you money and also enhance the image of your business in the eye of the consumer, you very quickly begin to see the huge ROI that you can expect from refreshing your packaging design.
You will increase the number of customers, lower your carbon footprint, elevate your brand image beyond that of your competitors and improve your margins going forward.
Keep Your Customers Happy
To stay current and relevant in the market, you need to keep up with the times and also update your brand to ensure that consumers understand what your product or service is and how it can help them.
It's important to redesign your branding and packaging design to keep up with new trends in design in the marketplace and get the best ROI from your packing redesign in the process.
You can keep your customers happy by making sure to choose packaging materials that are eco-friendly, remembering the customer's needs, making bold points, and communicating your product or service efficiently and in a way, that is easy to understand.
Don't let your sales continue to drop this year and step on board the innovation train. You'll find that once you start to brainstorm and look at some of the most popular products on the market, your brand will take on a whole new look and take on a new position in the mind of consumers.
What's been your favorite brand redesign or packaging update? Let us know in the comments below.
Other blog posts you may be interested in:
Packaging Success - Covid Case Studies
Follow This 10 Step Process To Create Packaging Design That Sells Your Product
Your Product's Success Is Directly Linked To Your Packaging Design