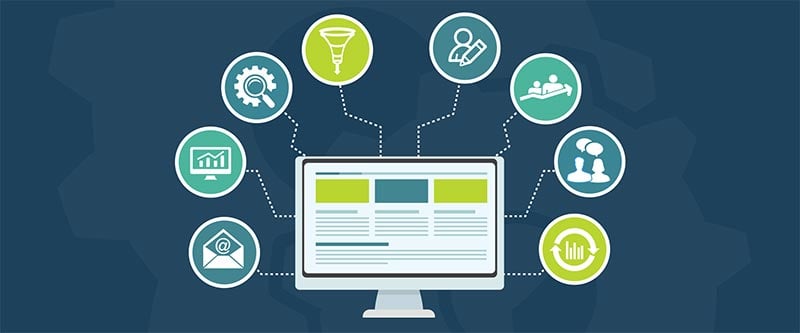 Digital marketing is infiltrating every industry and the automotive industry is no exception. The way consumers shop for cars has changed, as the bulk of the shopping process now takes place outside of the dealership. Established car dealers have been joined by services like CarFax, Cars.com, and Car Gurus that act as one-stop shops for the car-buying experience.
Research has shown that customers have progressed 60% through the purchasing process before the retailer or brand has an opportunity to interface with them.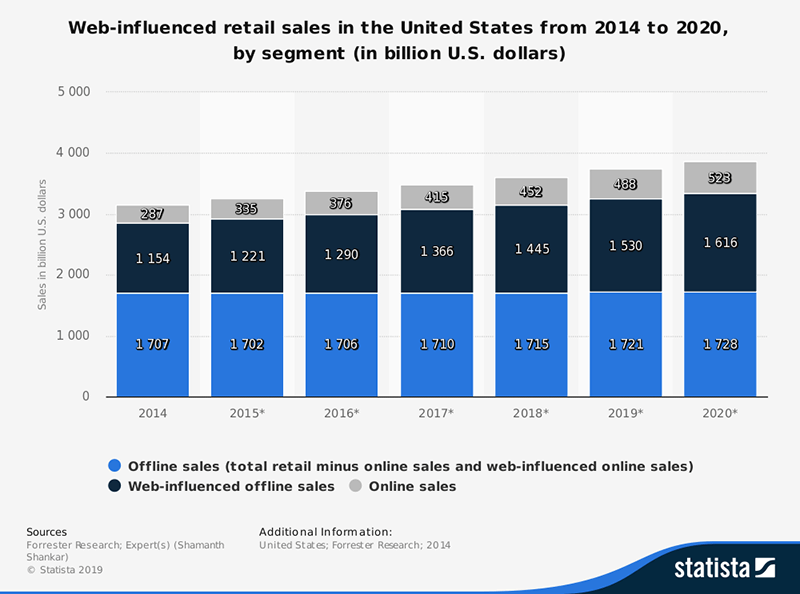 With the rise of online car shopping, car brands have had to adapt their marketing strategies. Car companies are increasingly utilizing digital marketing to attract new customers. It is commonplace to see ads for different cars on Instagram or Facebook as car companies look to increase their digital presence. Compiled below are some helpful tips on using digital marketing to reach a larger audience and maintain or expand your market share.
Social Media
Be active on social media, which includes Twitter, Facebook, Instagram, YouTube, and more. It's important that you avoid coming off like a robot with canned content. Companies these days need to have a human element and personality if they expect to earn many followers.
Many brands incorporate jokes and pop culture into their social media posts, as this can develop a friendly relationship between the brand and the potential customer. Posting an open-ended question on Twitter that invites others to respond acts as advertising and helps to grow your social presence. There are a few guidelines you can follow on specifically how to grow that relationship: @mention people you refer to in posts, respond to questions people ask, reply when people share your content, and don't just like something - reply with a comment to start a conversation.
Be On-Brand
With that said, make sure what you post is consistent with your brand. If your post is too far off from your image it can lead to a negative result. Take Microsoft's failed 2008 campaign with Jerry Seinfeld as an example of branding that went wrong. The ad was funny and enjoyed by most, but it did nothing to further the brand or the product. By staying on-brand with posts, the image you are trying to promote will become larger and more established.
By taking the time to respond to every review, it shows your brand cares about what your customers think. When responding to reviews, stay on-brand and be honest. Even negative reviews are an opportunity to improve your brand's perception. If someone is upset with their experience, do your best to rectify the situation without making promises you can't keep. Be respectful and genuine with all your responses and your customers will appreciate it.
Schedule
Post regularly on social media. Set a schedule and stick to it. If people know when to expect your content, they will stop by to see what you posted. Posting on a consistent basis will also keep your brand in the eyes of your customers, reminding them of your products frequently.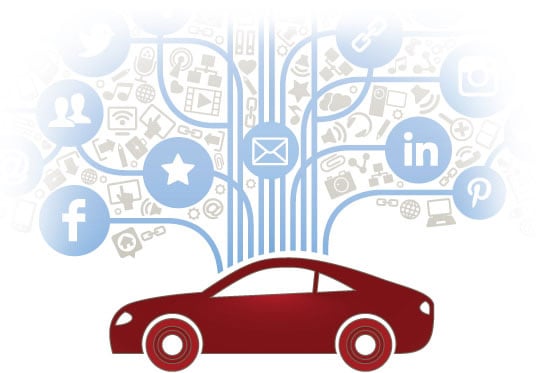 Specific Ads
Viewing an item on Amazon can lead to that item being retargeted to you via ads on various sites. The automotive industry can do the same with VIN specific ads. Once a potential customer searches for a model or brand, you attach a VIN to them which decides what ads they see. If someone researches a Honda Accord, you can show them used models, share a blog about the car, or highlight a sale. This keeps the car in the mind of the consumer and encourages them to buy.
Connect with Influencers
Influencers are individuals with large fan bases, authority in their industry, and respect. Influencers have created new YouTube channels dedicated to automobile test drives and reviews. Partnering with influencers to promote your brand can attract many new customers.
Social Responsibility
It is no longer good enough to simply sell a product. In 2019, companies must care about something and work for a good cause. Customers want a human element from the companies they choose to interact with. By showing that your brand is socially aware and responsible, you improve the reputation of your brand. Companies like Subaru, for example, are working with charities and focusing on diversity. This brings a heartwarming feel to the company name and increases positive perception.
Digital marketing is becoming the norm in many industries and the automotive industry is no exception. Hopefully, with these tricks, your brand can grow its digital presence and further expand your business.
Read more about digital marketing:
Digital Purchasing Habits You Need To Know
Contact Don for Free Marketing Analysis and Recommendations
Get tools to guide you and your social media marketing:
25 Questions to Inspire Social Content