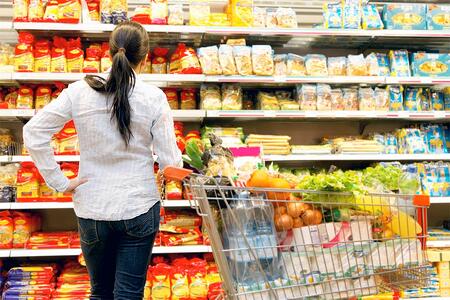 Allinpackaging.co.uk provided us with a recent survey on the nature of consumerism by famous Marketing researchers Forrester Research and McKinsey & Company has revealed some interesting facts about how consumers are slowly shifting from the 'consumer purchasing funnel'.
A recent survey on the nature of consumerism by famous Marketing researchers Forrester Research and McKinsey & Company has revealed some interesting facts about how consumers are slowly shifting from the 'consumer purchasing funnel'.
Purchasing Tendency of Customers - Previously
To understand the shift, we need to first understand about the original classic marketing theory. As per this theory, consumers learn about branded products mainly through several traditional promotional impressions in the form of advertisements. This leads to familiarity and awareness, which leads to eventual purchasing from a limited choice.
In any retail environment, consumers focus on limited choices and then purchase one product. This 'consumer purchasing funnel' keeps narrowing down in the entire process. If the brand keeps its promise, consumers start developing loyalty towards the brand.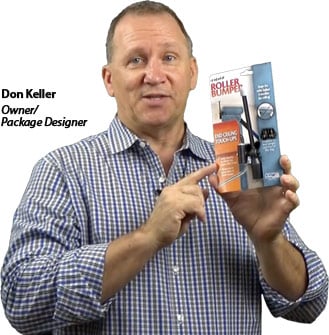 Want Us To Do It All For You?
Best Package For You - We'll determine the best type and size of package that fits your product and your budget.
Design - We'll create a design that will stand out from your competition.
We'll Get it Printed - Don't be left with a pretty design and nothing else. We can also print your package so you can get it on the shelf and sold!
Changing Customer Loyalty
As per the recent survey, this purchasing pattern has now changed.
Customer loyalty is no longer dependent on the above reasons. This is when we find the need and importance of retail packaging and retail packaging design.
Traditional marketing no longer helps and brands need to create a strong web presence, through their websites. Interactive media sites help in creating awareness and brand loyalty and help in spreading word about products.
Customers no longer have narrow options and they have a scope of expanding choices like never before – customer loyalty is actually slowly diminishing as they have more choices and better options.
This has made the consumer funnel completely obsolete.
Role of Retail Packaging
This present diminishing customer loyalty can actually benefit any brand and can be extremely detrimental too, if marketers do not use the knowledge effectively.
Smart retail packaging suppliers or retailers, use this vital information to address their existence or their presence at retails.
Retail packaging has thus gained extreme importance in this marketing mix since consumers scrutinize many more products, displayed on retail shelves before purchasing any one. Taking into consideration this important fact, retail packaging is now newly assessed and necessary changes are being made in retail packaging design.
Retail packaging suppliers are aware of the fact, that packaging has to deliver much more, than just protection to any product, in today's competitive or current environment.
Customized retail packaging design has to speak about the brand, has to smartly communicate its value and should necessarily leverage the key assets of the company in the best possible way to the customers.
In case the packaging does not win consumer vote, its sale will definitely suffer as customers will easily move away to another product which is better packed and seemingly more attractive.
This is one of the main reasons why retail packaging suppliers are willing to invest in thousands of dollars to win customer support. One of the main reasons why retail packaging industry is currently on a huge boom and is expected to increase further in the next few years.
The Power Of Effective Retail Packaging
Given the fact, that any average customer scans any retail shelf in just 20 seconds time or even less, it is important to win over the customer within that time. This is possible only by smart retail packaging design. It is extremely important to communicate or rather sell in that span of 20 seconds.
It is necessary to tap the customers mind and give them compelling reasons on why they need to select one brand over the others. This is not easy keeping in mind the huge number of products competing against one another and ready to do everything to win customer support.
A good retail packaging design has immense power to control the purchasing behavior of any customer.
When checking out any product, we are at first moved by its packaging design. A bright, smart and communicative packaging is definitely going to catch the fantasy of the customer first and then any design which is simpler.
An effective packaging design supports the intended brand message and plays a big role in attractive the consumer attention through its fabulous design. Manufacturers often perform pre tests that help in determining how the design or packaging helps in increasing conspicuousness and how effectively these match with the product brand.
If the recent trend about retail packaging is effectively utilized packaging becomes a huge asset and plays an important role in selling the brand as well as the product on the shelf. A good retail packaging is much more than a marketing tool and customers are certainly now more open to brands.
With so much information and knowledge on changing customer buying trends, why shouldn't companies not think about getting better retail supplies or hiring excellent retail packaging?
There is no doubt that the purchasing or consumer spending nature of manufacturers has changed completely. Keeping up with this change, this calls for serious restructuring of the marketing focus, spending and initiatives.
Are you utilizing the power of retail packaging to your fullest for the best of your business?
Your comments and questions are welcome.
Additional articles you may find helpful
Unique Packaging Will Make Your Product Stand Out
Packaging Success - Covid Case Studies
The Best Printing For Packaging – Pros And Cons Of 5 Printing Methods