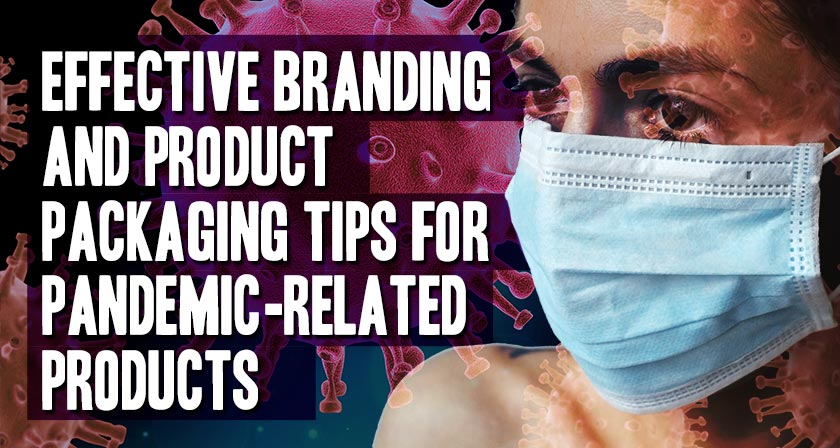 With so much being written and published about the impacts of coronavirus and the threats it poses for your business, it might feel like the post-pandemic future is something that will never arrive. Nevertheless, as a business owner, it is important to start thinking about how to adjust your business practices and processes to thrive in the emerging "new normal." While product packaging has received some attention related to considerations about transmitting COVID-19, it is important to think beyond the health implications of packaging pandemic-related products.
Amid the coronavirus pandemic, customers who have never ordered off of the internet before are doing so for the first time.
While health and safety considerations are important, knowing how to brand and package the pandemic-related products your business makes will allow it to benefit in the coming months. For example, if you are in the business of selling masks, gloves, or any type of medical supplies that are useful in combating the coronavirus, then it is important to approach your customers with the right branding and packaging. This is especially true for businesses selling health vitamins and supplements, masks, cleaning supplies, face shields, and the like.
Let's look at some of the important points to consider when creating branded products and packaging for products that are pandemic-related.
Set The Right Tone
Keeping your brand message on point is important at the best of times. However, during the current pandemic, and in the months to follow as things return to normal, it is absolutely critical. Right now, consumers are especially sensitive to any kind of marketing that may present your business as trying to profit off of the pandemic. While your business needs to generate a profit in order to remain a going concern, it is always a good idea to temper this motivation with the more positive and pro-social message and mission of your brand.
Now, more than ever, it is important to bring the values that your brand stands for to the forefront. This branding strategy needs to include the packaging that you use for your products as well as your overall marketing strategy. For example, highlight how your products are helping your customers to prepare for the uncertainty and hazards that have emerged with the pandemic. Showcase how your products solve the problems posed by the coronavirus and how they are useful for helping people follow the best practices set out by government agencies.
The specifics of how you weave this into your branding and packaging will depend on the precise products you are selling and what kind of mission or goal your business revolves around. Yet, promoting the public good is what needs to be at the front and center of your message.
Now, more than ever, it is important to bring the values that your brand stands for to the forefront.
One other thing that is important to keep in mind about the tone of your branding is to avoid humor. The coronavirus situation is serious and many individuals and businesses are being harmed both financially and physically. It is best to avoid the risk of making a misstep with humor that is perceived as being in bad taste than to think of more genuine and empowering messaging that will resonate.
Fundamentally, it is important to stop directly "selling" your products. Instead, present your products as tools that can help to solve the new and emerging problems of pandemic, and post-pandemic, life.
Be Engaged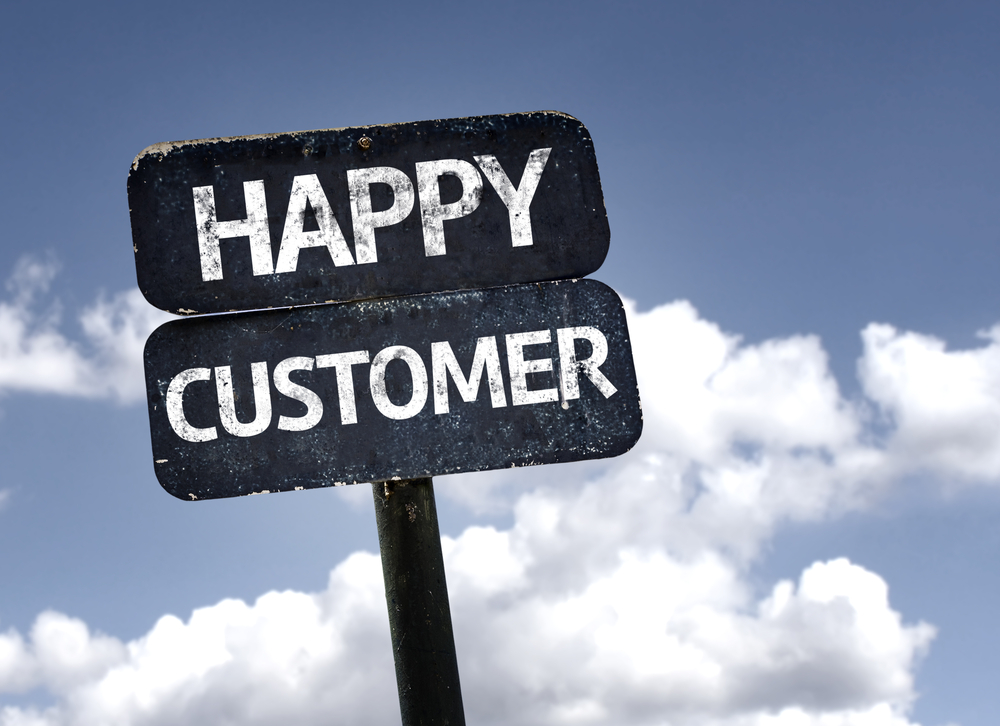 While engagement is not necessarily a part of the branding and packaging of your products themselves, it is critical for putting your best foot forward as a business during the pandemic. One of the most important things you can do as a responsible business is to use your web presence to communicate updates with your market. This can pertain to general updates about the coronavirus in your region and it can also include updates regarding your business and your broader industry. Being a reliable and trustworthy source of information about the virus will boost your brand reputation and, if done genuinely and effectively, will allow you to emerge from this period with a stronger connection with your customers.
Let your customers know what you are doing to assist with containing the coronavirus. Make sure that you are taking the right steps to protect your employees and communicate these steps clearly through your marketing.
Highlighting the service that your business is providing, even if it is explicitly in the business of selling "goods", is important. On your packaging itself, you can even consider incorporating brief messaging about what steps your business is taking to assist with the pandemic. Showcase how you are a part of your community and how you are giving back, even if you are solely an online business.
Engagement also includes fielding customer questions and concerns. While this is always something that your business should be on top of, it is especially important to be proactive in the midst of the pandemic. Be diligent in answering questions and addressing comments that your customers post on your social media pages.
These questions and comments are also instrumental in understanding what your customers expect of you. It can be tempting as a business owner to remain on the sidelines and silent until the pandemic is over. However, especially if you are selling products related to the pandemic, it is essential that you engage with your market.
Health And Safety Considerations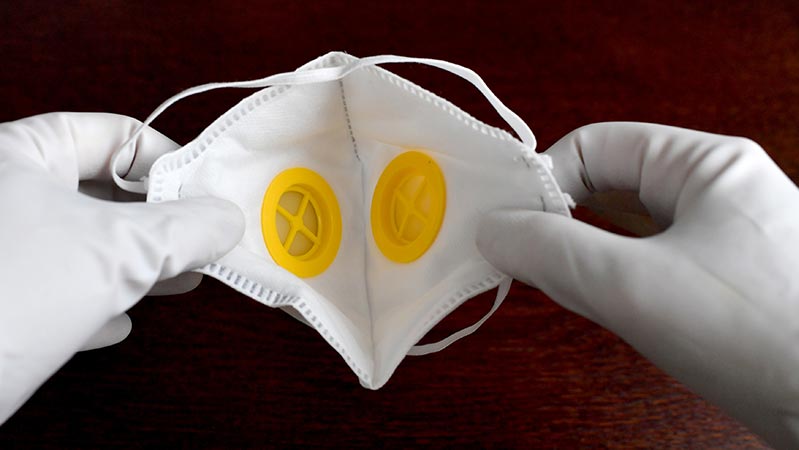 If your pandemic-related products have proven health claims that will impress the customer, then it is certainly advantageous to include them on your branding and packaging. For example, include what percentage of germs and pathogens are eliminated by the use of your product. These kinds of health claims catch the attention of customers who are especially conscious of the existence of viruses and germs these days. There is a caveat here, however. Make sure that you are in compliance with the legal and regulatory bodies in your jurisdiction regarding health claims. If you fail to do so, you may significantly damage the reputation of your brand.
Some work has started to be done on designing better product packaging that will help to reduce the spread of the coronavirus. It is worth mentioning that adopting many of these trends will benefit your business and your brand in the long run. Many of these trends are expected to increasingly become standard. Adopting them sooner rather than later will allow your business to scoop up early-adopter benefits. These trends include things like a greater emphasis on the sustainability of product packaging.
It also includes a general shift towards ensuring that your products are hygienically packaged (broadly considered). This will mean something quite different depending on what industry your business is in; however, for the near future, consumers are expected to be especially sensitive to the potential that packaging can be harmful, through the transmission of the virus. Public announcements describing the lifespan of the virus on common packaging materials like cardboard loom large at the moment.
Shift To Packaging For Online Sales
While this will not apply to all businesses selling pandemic-related products, considering how the current measures to contain the coronavirus will impact business processes in the future is important for everyone. If you are an exclusively online business at the moment, then you are already well accustomed to how packaging works with online ordering. However, those who sell products primarily out of brick-and-mortar retail stores will need to adjust.
Amid the coronavirus pandemic, customers who have never ordered off of the internet before are doing so for the first time. While eCommerce has been around for a couple of decades, and the impacts of this are well-known, you can expect that the current situation will further shift consumer demand towards this form of purchasing. Essentially, the box that the customer receives at their door is the face of your brand. There is no in-store display or special arrangement to showcase your products.
With eCommerce, packaging needs to be designed with both functionality and aesthetics in mind. You want your goods to be protected during transport while looking visually pleasing when they are unboxed by the customer.
With eCommerce, packaging needs to be designed with both functionality and aesthetics in mind. You want your goods to be protected during transport while looking visually pleasing when they are unboxed by the customer. This is a fine balance and, for newcomers to this form of packaging, it can be tricky. Fortunately, there is a wealth of information about how to design effective packaging for digital sales.
Market Research And Analytics
Right now, without being able to interface with many of your customers face-to-face, the best tools to use for figuring out what your customers want from your brand and your packaging are things like comment sections, surveys, and web analytics. These tools are immensely useful for understanding what your customers expect from you at the best of times. During the coronavirus pandemic, they are essential for hearing the voice of your customers directly from the source.
Be Proactive Now And Enjoy Long-Term Benefits
Being proactive with the branding of your coronavirus-related products is highly important. The way that you present your business now will strongly influence how your customers will perceive it in the future. If you take the time to construct meaningful branding that helps to solve a new problem that your customers are facing in the pandemic, then you will resonate with your market and strengthen your relationships. On the other hand, poorly conceived branding, especially related to pandemic profiteering and poor attempts at humor, is likely to harm your brand in both the short and long run.
Related Articles:
How to Identify Your Target Audience
Customer Engagement Online Strategies
Create a Brand Name to Remember