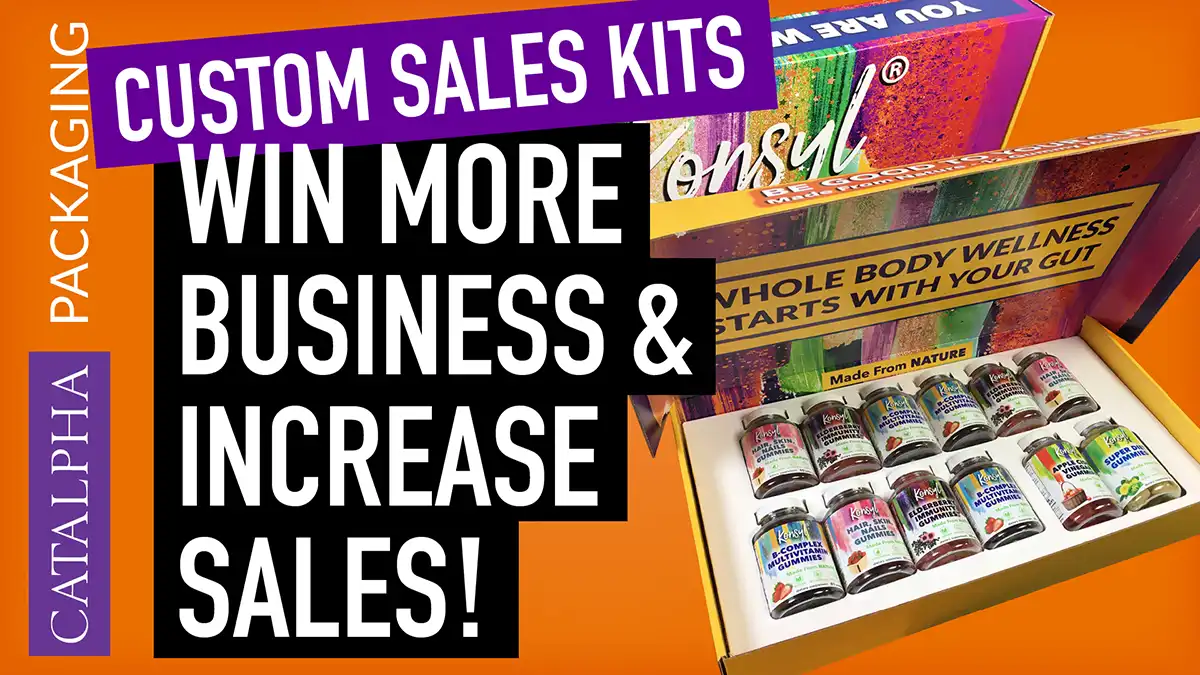 If you own a business or are in marketing or sales, you know how important it is to Stand Out and make an impression.
Here's a tactic many brand owners use to Stand Out
Its known as a Sales Kit or Marketing Kit or sometimes called a Product Launch Kit
These are used to….
Get your message in front of your customer with a big splash!
Help explain a complicated product to a prospective customer
Can easily pin point and address unique customer concerns and knock them out of the park
These boxes are either delivered to the client or used in a sales presentation. You know if you mailed this, your customer is most likely to open it and remember it because of the curiosity factor. Its known as a 3D mailer, OR Lumpy Mail.
Its like a salesperson-in-a-box.
Its like a salesperson-in-a-box. The best part is you don't have to send a person to present it. Just ship the box.
Or your sales staff brings it with them to the customer and walk them through the package, offer and product together.
Do you have the staff to hit all your customers personally OR can you send these out and let them do the job.
Its all a matter of time and cost. Do you have the staff to hit all your customers personally OR can you send these out and let them do the job.
Here's where Catalpha comes in. We help you craft your message, and determine the style of the package that fits your objectives and budget best.
We can create, follow or extend your brand look to the package.
They can be made with digitally printed corrugate. Or sometimes as a rigid box with insert. Either way, they always say Distinction, Premium, and Value with just a look.
Here are some of our recent samples: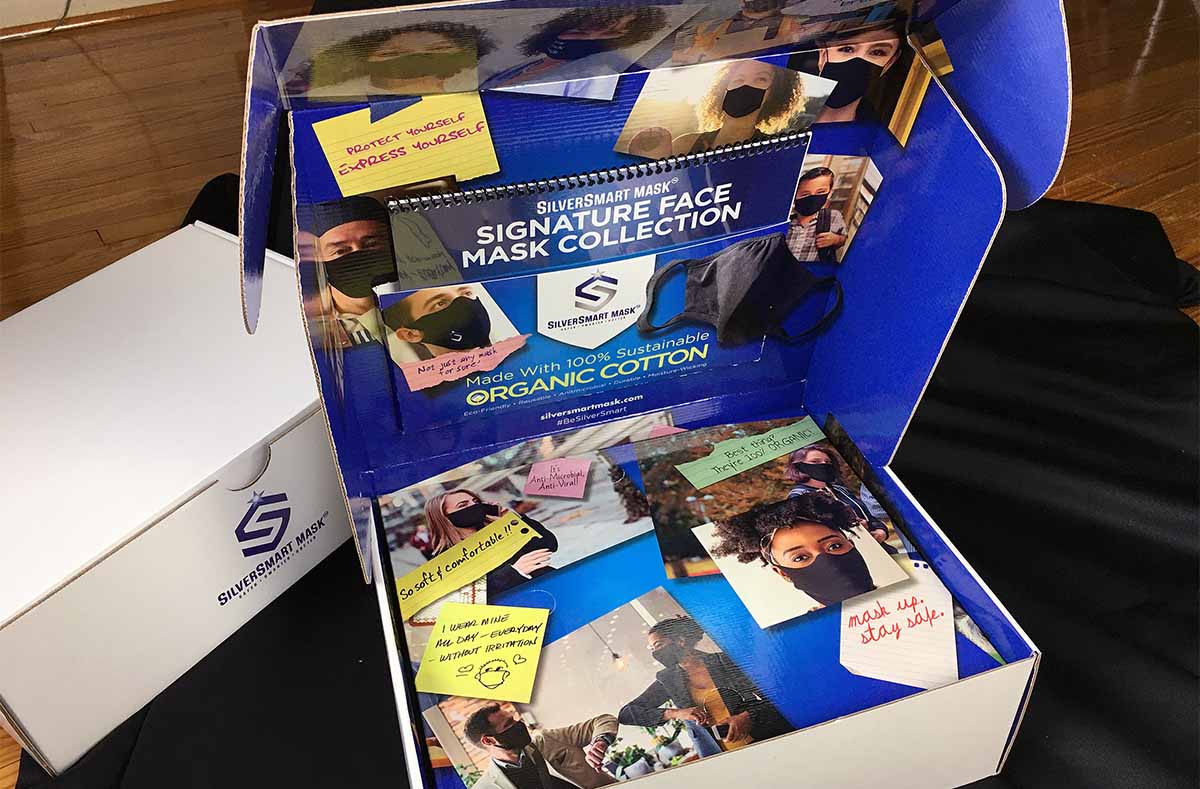 SilverSmart Product Sales Kit
They had a timely product that needed to get in front of store buyers fast. This was done through a unique package, which was sent on its own to buyers. It opened to show a 'Party In A Box'. Look how these branded packages match the package. There's even a flip book to explain how they are made, what styles they come in and how they can back up their product offer.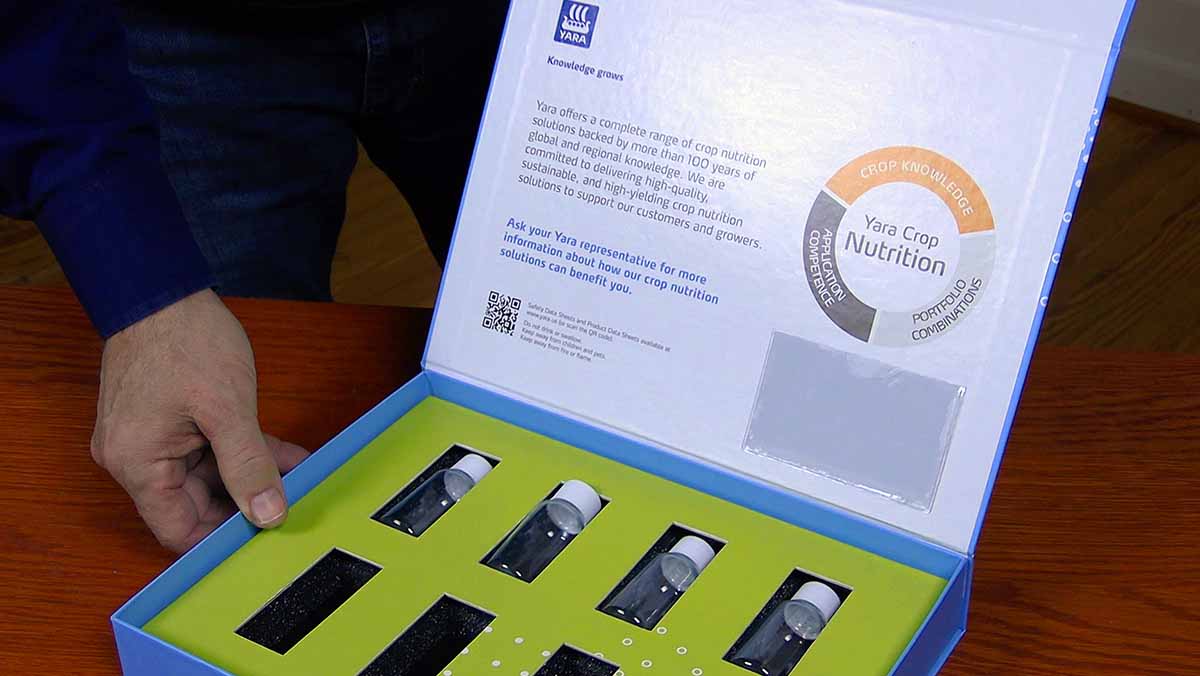 Yara Sales Presentation Kit
This sales kit was for a Farm Fertilizer company. They wanted something higher end, that a sales person could configure to the company they were going to talk to. Sometimes they didn't need room for 8 samples and Only 4 were needed. This insert covered the empty spaces. It's made with rigid material and has magnetic closure.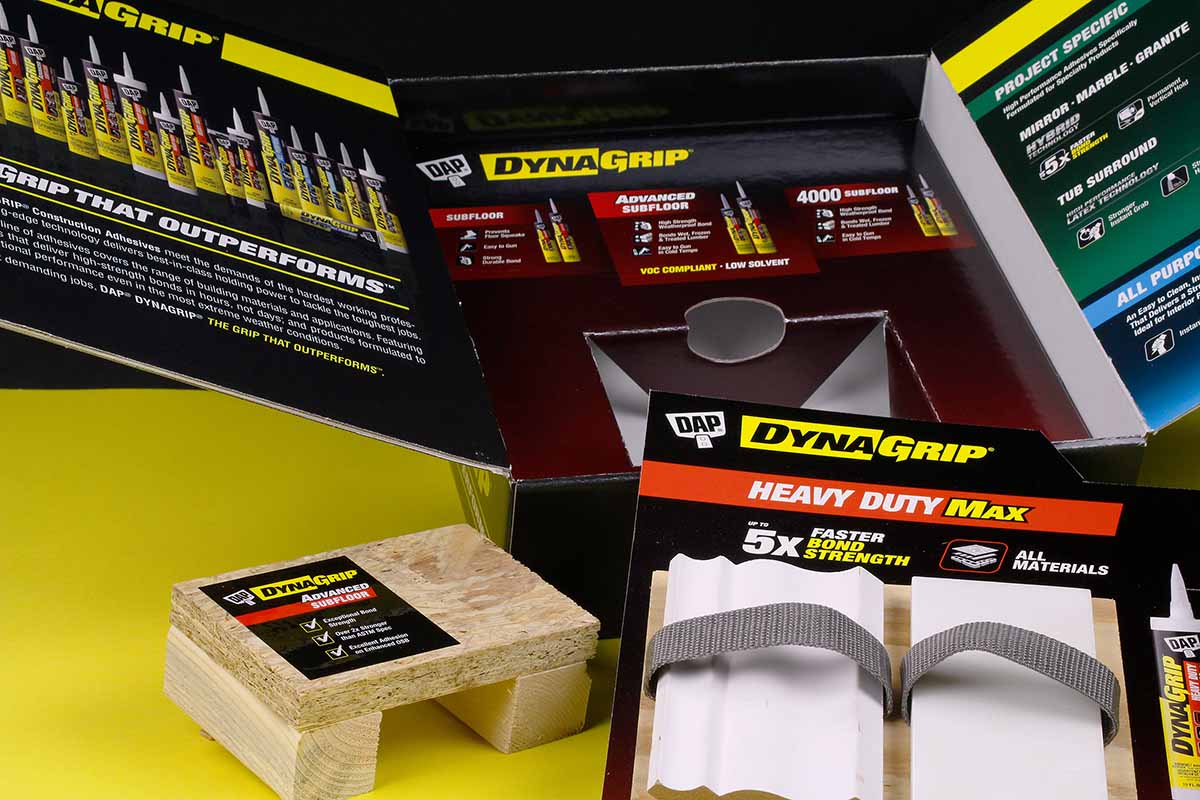 DAP New Product Introduction
This Sales Kit helped explain a new product. Overlaying panels walk you through the messaging and it included samples of how well the product worked.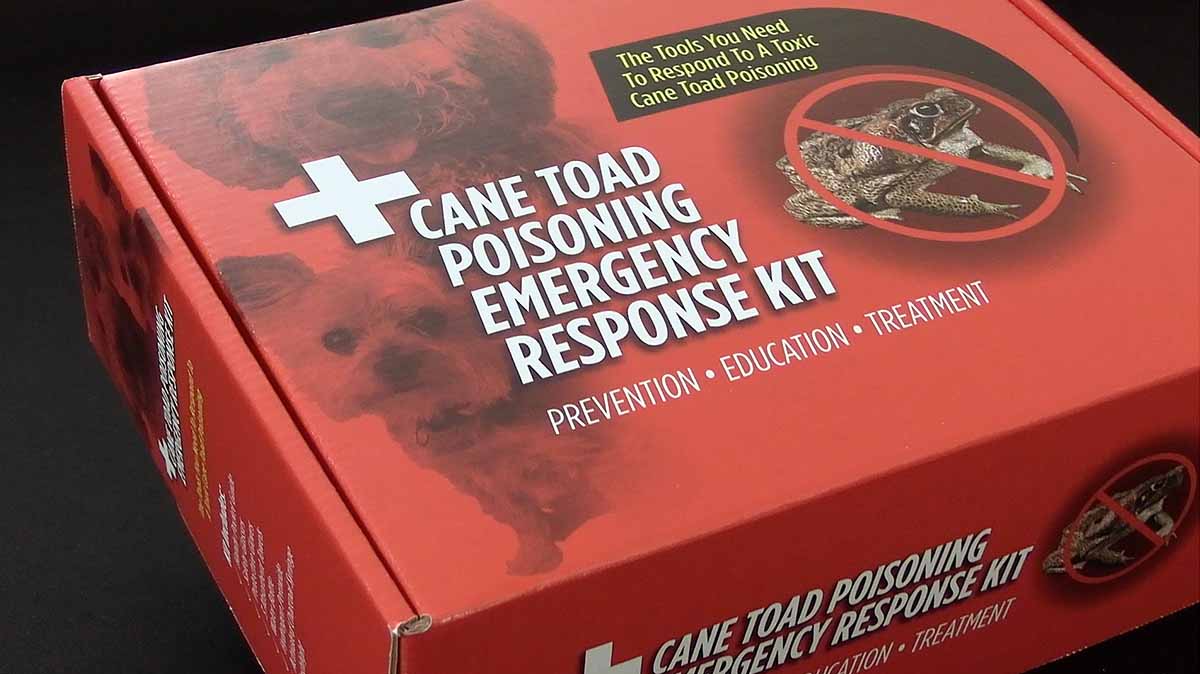 Cane Toad Emergency Poisoning Response Kit
Here's a sample of a digitally printed corrugate Sales Kit. Where the product within was sold with the text and headlines surrounding it.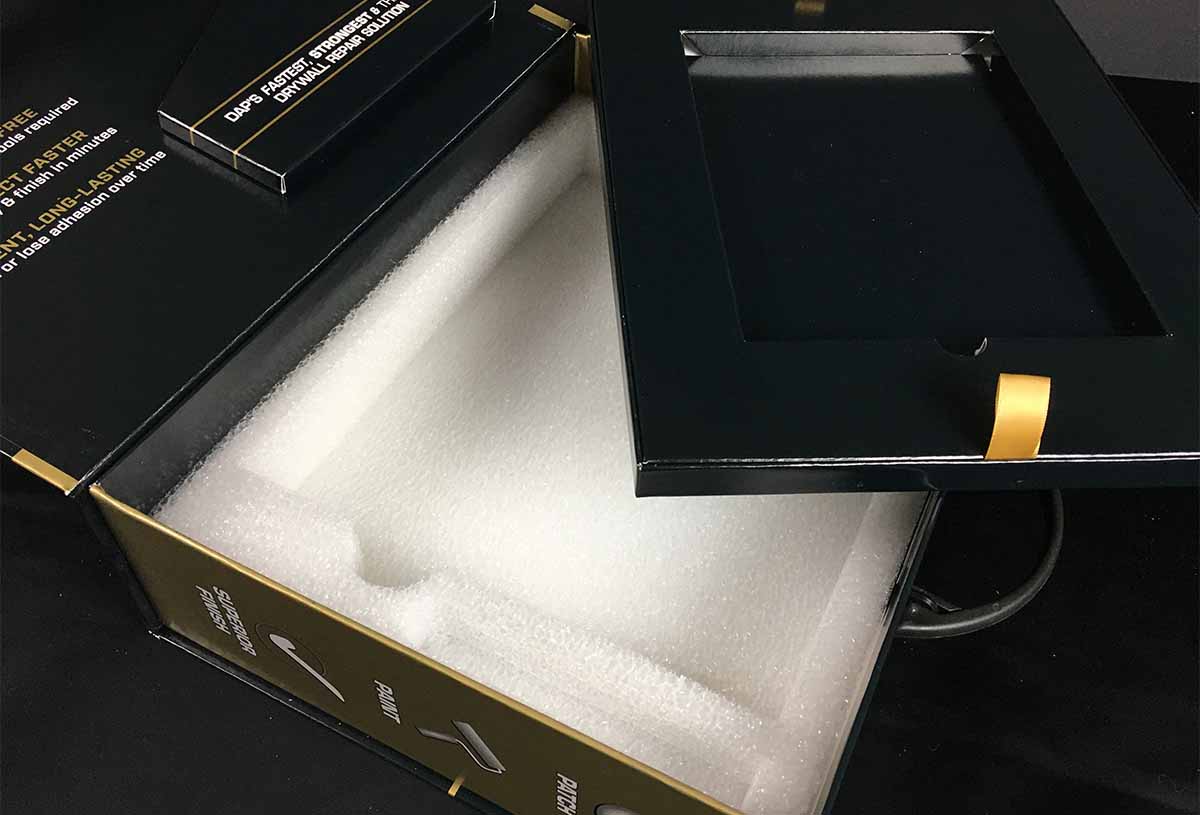 DAP New Product Introduction Sales Kit
This Marketing Kit needed to make a big splash. It was for a new product. There was nothing like this in the market place, so it needed to look special.
It contained a sample product. A video brochure AND an area for a series of comparison test boards. It was made with a rigid material, magnetic closure and it contained a handle.
If you are considering a Sales or Marketing Kit, call us now 888-337-0066, we'd be happy to discuss how we can make your product or service POP! and get you a Free Estimate.
Keep Reading. You may also find these articles helpful:
The Best Printing For Packaging – Pros And Cons Of 5 Printing Methods
Corrugate Package Printing—Litho Laminate vs Digital Printing [Video] Which Is Best For You?
Custom Packaging For Small Business – Why It's Important & How To Get The Best Results