Your branding strategy differentiates your business from the competition.
Positioning yourself as an authority brand in the niche is critical if you're aiming for long-term success.
In short, your brand must stand out from the crowd and offer unique experiences and amazing value to the customers within your specific niche.
Product packaging provides opportunity to visualize your brand.
However, the competition is tougher than ever.
To stand out in a highly competitive environment, you'd better start leveraging your branding power and draw the attention of your customers in the proper ways.
In today's post, we're teaching you 7 ways to make your brand remarkable.
The term "remarkable" means "worthy of remark". Therefore, in order to be noticed and remembered, you must offer true value, inspiration, and trust. Here's how you can do that.
1. Fully Understand Your Customers
The first and most important thing when it comes to making your customers fall in love with your brand is knowing and understanding the place where your customers come from.
That means you need to know exactly who you're offering your products too.
Be highly critical when defining your audience. Many products are used by a wide demographic description but most can narrow that to refine "Primary" audience to secondary and so on.
A game can appeal to youth through seniors but the brand has to decide what demographic is their key target and focus on it. You need to make your brand appeal to those who are your primary target who is most interested in a product such as yours.
It's dangerous to count on a broad audience thinking it's better because it's bigger. You need to know which tightly defined customer description or persona spends the most, buys the most in the product category you are competing in.
A broad approach will not let any one audience know it's for them.
2. Display a Remarkable Unique Value Proposition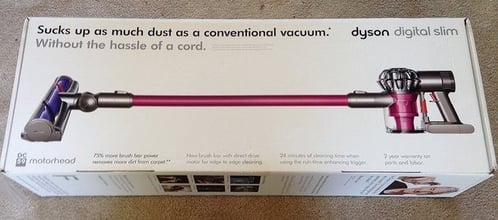 Can you answer a simple question? Tell me…what makes your brand stand out from the rest? What makes you the best player in the niche and why should your prospects choose you instead of your biggest competitors?
Your brand's unique value proposition states the unique value you're bringing to the marketplace. For example, in the vacuum product category, how does your vacuum differ? What does it do better that you can claim and shout about?
Dyson's technology was totally different than all others when they launched and they claimed better performance. Their price point also tells the consumer that it is a premium product. Also, make your package design and image unique, clearly stating up to 3 of your strongest benefits.
3. Offer Great Customer Support
Customer support matters. In fact, to develop long-lasting relationship witan brand loyalits, you'll need to treat them in the most professional manner. Make your branding stand out by providing amazing customer support.
All your clients' questions must be treated as important. Reply quickly and add value in your responses. A great brand will always pay close attention to its customer's and follower's needs and inquiries.
4. Personalize Your Followers' Experience
Great brands work hard to personalize the experience with their users. The interaction between a brand and a customer has never been more important. To successfully convert a customer into a loyal brand supporter, you must make him feel important.
"Collect feedback from your audience on a regular basis. Pay very close attention to analytics, and make sure you note down all the patterns.
Once you analyze your website, social media channels, and your email list, you'll be able to split your audience into more specific groups." – Jane Timmons, Marketing Expert at EssayGeeks.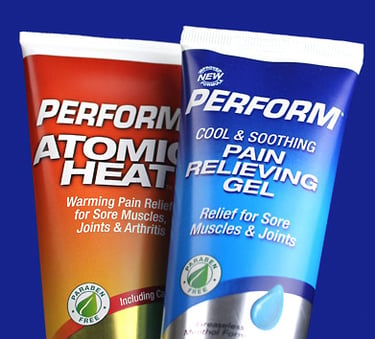 Let me give you an example.
You have a product that treats sore muscles. With our more active lifestyles people from 13 to 75 can over exert their bodies and have sore muscles.
But who purchases them more often? Is there existing data from competitive sales in this category that narrows the targeted user?
Split your audience into smaller chunks so you can develop the appropriate message and tone to the package copy.
The audience under 21 who are still dependents don't make the purchasing decision. 20 something's have a higher tolerance to pain of working their muscles and will wait it out because they heal quickly.
We can continue to define at least 3 more buyer segments and these will be a richer target for the product that relives muscle pain. You can then determine if you need more than one package. You can have multiple campaigns distributed via website and social media that can talk directly to the different audiences?
Once you categorized your audience, you should develop different content for each category, offering a personalized experience to make each feel that you truly care about them and they'll remember you forever.
5. Provide Amazing Value
Improve the value of your content, products, services, and customer support and you'll improve the performance of your brand. Moreover, every time you make your customers' lives better, you are building a positive long-term effect that'll heavily influence the customer's feelings about your brand.
6. Leverage Visual Content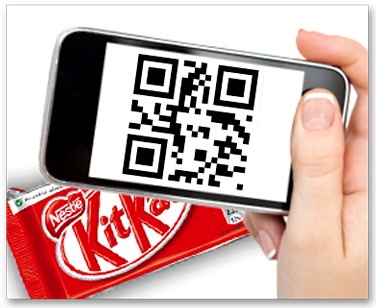 People are likely to remember visual content better than any other type of content. You've heard that a picture makes a thousand words, right? But how about a video?
The benefits of visual content are unquestionable. Video content has exploded in the last 10 years and continues to grow because it works to inform and entertain about the brand. Links from product packaging allows the customer to access it from the store before purchase.
7. Engage with Your Customers and Make Them Feel Special
Make your customers feel special by engaging them on a personal level. Most of your brand followers do not expect you to acknowledge their existence.
However, if you care enough to engage with them through a private message or through a very personalized email, you'll win their hearts faster than you think.
Every human being has a basic need of being acknowledged, so ensure that you're letting all your clients know that you are aware and grateful that they're sticking with your brand.
Takeaways
Even if your competition has a bigger advertising budget and a bigger influence in the niche sector, you can still take a share of the market. Set your brand apart through strategic messages and visuals… and treat your customers better than the rest.
Other blog posts you might find useful:
5 Must-Have Elements Needed To Refresh Your Branding and Packaging Design