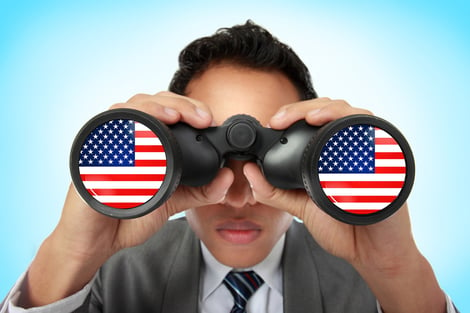 Launching your product in the States can be a daunting task.
While the market is competitive, with the right approach and a marketing strategy tailored specifically to the US mindset, there's no reason your move to the American market can't be a huge success.
To make waves in the US market with your product, the packaging design you choose will be critical not just to the launch of your product but to its future success too.
Product packaging is a formidable force to ensure your product makes a place for itself on the American mall shelves and even more so, in the American home.
Check out these 8 practical tips to help you to plan and produce the best packaging design so that your product flies off the shelves in the US market.
How To Package Your Product For The US Market
If you have decided it is time to export your product to the US market and you are considering the seemingly endless list of factors involved, it is crucial to dedicate some of your planning and development time to creating and adapting your product packaging.
Not only are there foreign regulations to be considered regarding size, measurements, materials, etc. but the new climate, consumer type and the distance to be traveled should also be examined.
1. Know Your Audience
When it comes to preparing your product packaging for the US market, it's vital that you as a business comprehend the many elements that can influence your target audience in the States.
It is essential to begin your preliminary packaging development by researching the demographic.
What does this entail?
To get a good understanding of who the people are that need what you are selling, you should investigate the consumer types by finding out what their preferences, purchasing habits, and pain points are.
How will this help you?
This information will allow you to develop the right packaging to make an impact directly on your target audience. You will be able to customize the packaging to attract your intended and potential consumers.
2. Make Your Message Clear
Another aspect that should factor high on your list of priorities before exporting your product to the USA is to ensure that all your communications are US-friendly.
America is a country with a widely diverse population and there are several guidelines to bear in mind before sending off culturally-specific products packaged for a certain geographical market.
In order to get the best chance of succeeding in a highly competitive market like that of the US, your product and packaging should be modified to speak directly to your new target audience.
This means you should rethink any slogans or words, including spellings and slang, that you currently use to advertise your product or to decorate your packaging.
One lucrative idea used often by different brands is to use emotive language that evokes a sensation in the consumer.
By using packaging that sends a poignant message to the consumer, you create a link in their minds between your product and the feeling that is awoken.
This is seen in US presidential campaign slogans and in hugely successful multinational business advertising time and time again.
Just think of some of the most successful and beloved American brands and what feelings they bring to mind by simply naming them: Apple, Amazon, Coca-Cola, Converse, Google, etc.
3. Tell A Story
It may have been that at one time, the American audience preferred less information and simply to be persuaded with a catchy jingle or memorable ad, but nowadays consumers are becoming increasingly concerned about their purchases in more ways than one.
This means...
it's now more necessary than ever to be transparent and offer an easy way for consumers to understand the benefits of your product.
Using the packaging to communicate with buyers is an extremely powerful tool.
Whether this is by informing them of the contents, ingredients, components, etc. or by telling a story related to the product or the brand to engage them.
In the current world of marketing, words are rapidly gaining popularity.
Copy, content writing and storytelling are fast becoming some of the most sought-after techniques for brands to convince their audience to part with their money.
Employing storytelling with short, simple and easy-to-read copy on the product packaging is a meaningful way to connect with the consumer and give them the information they desire to feel comfortable using your product.
4. Package Design
Back to the drawing board?
Maybe it's time to rethink the designs and images used on your packaging in order to speak to a different audience.
There are so many choices for how to engage your target market in the US including digital designs, hand-drawn elements, painting styles, photos, etc.
Using your research, product awareness and market knowledge, decide on a design for your product packaging that will jump off the shelves and straight into the consumer's shopping cart.
Designing the product packaging does not only concern pictures on paper or plastic but also refers to the material you choose to use for the texture or fashion style.
For example, in recent years, vintage, one-of-a-kind, artisan concepts have re-established themselves as leading notions in design.
Using a mix of materials is also an option to show different layers to your product or brand.
5. Keep It Eco-Friendly
As the world becomes ever more aware of the dangers of climate change and the damage we are doing to the environment, consumers are becoming concerned about the packaging that we use to deliver and sell our products.
Because many products sold on markets worldwide use single-use plastic or other harmful packaging materials, the companies who produce them are losing business.
The American people want to know that they are investing in a product that is packaged sustainably for a better future.
Nowadays, there are many possibilities to use recycled, biodegradable or environmentally-friendly packaging at cost-effective prices that need not cause problems for your company or consumers and have a lasting positive ecological impact.
If you want to release your product to a competitive market where naming and shaming is common practice, it may be worth your while investigating a few eco-conscious packaging options to maintain a favorable reputation and product or brand image, especially if you already regard your company as green.
6. The Packaging Experience
It's just packaging, we hear you say?
You couldn't be further from the truth.
Packaging is the form in which you deliver your product to the consumer.
This means you can make it whatever you want it to be.
One way to make not only your product but the packaging memorable is by doubling it up and creating a 2-in-1 product using the very same packaging.
Some innovative companies have done just this, for example, with posters, reusable bags, bottles, jars, boxes, etc.
Not only does this give the customer double the product for their money but it also creates a hands-on experience which is extremely positive for your brand.
Take a step out of the box for a moment and think about how you could create an exciting experience for your consumer with the simple act of opening the packaging to your product.
Dominate the US market and convert your product into a sensation for consumers by offering them something they can experience as they go through the entire process.
7. Bold Is Beautiful
The US is a country of extremes and for whom, the motto "bigger is better" is practically a lifestyle, which is why you should not be afraid to make a statement with your packaging to get your product noticed.
What could this statement be? Be bold and daring.
Don't stay in the safe zone because your product will simply blend into the background on the shelves and will go unnoticed by shoppers.
Make your packaging US-friendly through the use of vibrant colors, unusual textures, odd patterns, etc.
These distinct and eye-catching methods resonate with consumers because our brains react uniquely to the feel and sight of striking items.
Make your product jump out at the consumer with loud, dramatic packaging.
8. Communicate Brand Identity
However you choose to design your product packaging, a key marketing technique is consistency throughout the whole process.
That is to say, from developing to advertising to selling, there should be a clear and simple message portrayed in every step of production and this does not only relate to the product but also the packaging.
A brand should have a concise idea of their personality and this should be represented in each stage.
Allowing consumers to identify with your brand is a sure-fire way to get them on your side and create loyal customers, therefore, it is essential to communicate your brand's values, ideals, principles and characteristics that make you unique and different from your competitors.
By somehow demonstrating a part of who you are as a company on your product packaging, you permit consumers to gain an understanding of who is behind the business and you bring yourself to the customer on a personal level.
This action has hugely positive results for sales and raising brand awareness. Even the simple addition of your company logo and slogan using a particular, brand-specific font or colors can trigger the cognitive recognition you want to generate to be memorable for your consumers.
Packaging Design For The U.S Market
Creating the right packaging design for your product can, ultimately, be the make-or-break for your business moving Stateside.
Take some time to truly understand your audience, keep your message clear and connect with your demographic through story-telling.
Consider different materials, packaging design styles and always keep your customer in mind.
Nowadays, consumers are becoming increasingly eco-conscious and it's important to be aware of this while also providing an experience through your packaging when possible.
Always keep your branding clear, so that customers can recognize and identify with your products with ease.
As with any aspect of moving to a new market, gaining an understanding of the local mindset is crucial to ensure your product is successful.
Utilizing a local packaging design company will allow you to ensure that your product packaging is designed specifically for the US mindset and that your product will be well-received by the local market.
With the experience, local knowledge and contacts a US-based packaging design will have, you will be setting yourself up from the start to solidify your place in the American market now and for many years to come.
Here are a few other blogs that may interest you:
Food Packaging Design Secrets For Success
Follow This 10 Step Process To Create Packaging Design That Sells Your Product