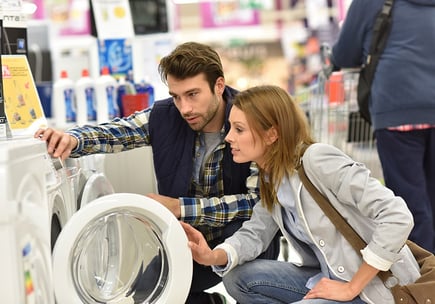 High priced products have always been a tougher sale. Technology has changed the way we shop but hasn't shortened the process. What has changed is where people access information and recommendations. It's easier to get a lot of information quickly without going to the library.
My experience in shopping has shown that the price at which people research has lowered. Even a $25 item is easy to research just by going to Amazon. Whether it's services or products, consumers have volumes of information at their fingertips. And we can even find reviews for almost every purchase.
I decided to get an edger to save time and have a nicer manicured yard. The first results from Google made me refine the search to gas powered because cordless is not feasible. The product listings included reviews – bad and good. I didn't have to ask for reviews.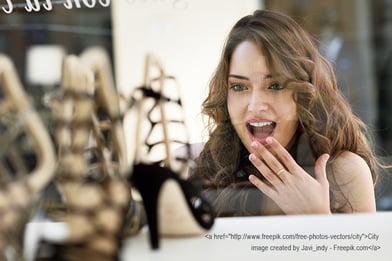 An exception to the path-to-purchase is when we are purchasing fashion. Price drives a lot of the decision but fit and how one feels in the garment and footwear have more importance than price.
Studies of consumer purchasing have shown that 80% of final purchase decisions on items priced $500 and up are still made in-store. People feel better being able to touch the expensive item before they purchase. We are time conscious and prefer to spend time researching than returning items especially bulky, large items. No one wants to exchange a washing machine.
90% surveyed say online research was important to finding the best price. As you can tell, comparison-shopping has not disappeared; the only change is how it's done.
4 in 5 people purchase big-ticket items in-store and more than half ask for friend's opinions.
More than 65% of consumers go to a physical store to research the items.
People feel better being able to touch the expensive item before they purchase.
Along with researching expensive items people will also consider finance options. About one third of customers said they research financing options. If you consider that 47% said they would not have purchased if they didn't get financing it's a good idea to use that as a major marketing message. When you introduce financing can affect probability of purchase and whether the customer will go to a competitor.
71 percent of cardholders said they patronize retailers that have promotional options.
This is not new information about customers. It just is in contrast to all the online data being published to support the concept that online will be the death of brick-n-mortar stores. The stores have to a huge challenge but it has to be shared by the brands they sell. In-store experience and customer support has never been more valuable.
Brand experience has to have a solid foundation of brand enthusiasts starting with company employee. They then build brand momentum by creating valued relationships with vendors and the experience threads through to the retailers and on to the customers. This is the brand relationship thread that revitalized Coca-Cola in 2004 – brand belief + behavior = brand success.
In the end, marketing expensive products begins on-line even for brick-n-mortar stores. The online experience plays a critical role in getting consumers into the store. Retailer websites need to provide price, price comparisons, consumer reviews, costs of shipping/delivery and installation to get a customer into the store to touch and try the high priced items. This is because consumers look at more than rice when shopping for high priced items.
Brand owners need to ask retailers to promote and link to their marketing assets that will help provide the information consumers want. Brands need to have this information online and tell customers where they can "touch and see" their products. Brands and retailers have to support each other in this symbiotic relationship. It's important that brands demonstrate value early in the sales process, provide detailed information through online channels and great customer service at every stage of purchase process, especially in-store.
Be the first to know when we are presenting our branding and marketing webinars... click this link to sign up.
Want more information... get this downloads