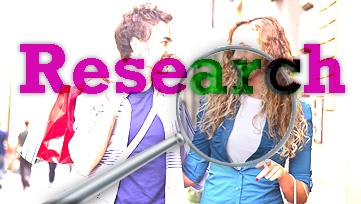 Sound business decisions come from knowledge, verifiable facts. Experience has value but it needs to be supported with proof that is why market research is considered so critical by every successful business. Research gives you the information to create and produce the right product.
RESEARCH CAN SAVE YOU FROM MAKING A BAD INVESTMENT
For entrepreneurs product development started with your need to solve a problem. The issue is you are one person and that does not prove it is viable concept for mass production. You need to discover whether there is enough interest to invest in development for mass marketing. Some people choose to stay small and offer their products on Esty, Ebay, local farmers markets and such. Those provide valuable opportunities to get feedback from customers and proof for or against a bigger investment.
RESEARCH PROVIDES THE INFORMATION TO LAUNCH THE RIGHT PRODUCTS
Brian Le Gette, an original founder of 180s, L.L.C., advises you fail cheap fail fast. The goal of selling anything is to be profitable and that takes objectivity. At a presentation Brian gave he reminded the room that some of the best, most innovative products have failed. Too often we feel we know who our customers are because we are the first customer.
The first research needed is whether there is a market for your product, even before you have a prototype. Why invest if no one will buy your product? This doesn't have to require a lot of money. Talking to retailers about the product (being careful not to harm your pending patent) is one avenue to go down. Find tradeshows where these retail buyers will be or reach out through email or phone to float your concept by them. You want to talk with people in tune with sales in your product category. They have a finger on the pulse of what is selling, the trends and customer demands because that's their job. They need to bring products in that will sell and be profitable for their employer. These store buyers know your competition and will know whether your idea would fit the competitive profile to fill their gap in product offerings to their customers.
Speaking directly to a customer is also necessary. You may think you are your ideal target audience for the product but t is best to be objective and examine the profile of your customers as though you are not. This is the only approach that allows you to know your customer triggers for purchasing. It's a lot better to find out if your idea is too big or too small or isn't a good fit for the their intended market.
RESEARCH LETS YOU STAY IN TUNE WITH THE COMPETITION – AND HOPEFULLY AHEAD
Everyone has competition for customers. Defining your competition goes a long way in evaluating your product position. It's a lot like a competitive sport. Knowing your competition lets you see your opportunities and weaknesses. The difference between business and sports is there can be more than one winner. You just don't want to be the loser, the one that cannot sustain profitability.
All of the facts you uncover from your investigative work can finally be used to craft your product launch campaign and packaging. Asking the right questions lets you hear exactly why your customer will purchase your product and that tells you how to word you message. As an innovative agency, we believe strongly in getting independent feedback. Conducted correctly your customers will also provide ideas on how to improve products aor setrvcies.

THIS IS WHY RESEARCH MATTERS
Doing business without honest customer input is like having a chef design a vacuum. Market research provides objective perspective, identifies options, and reduces risk.
Now you understand the importance of objective research read the 6 ways to execute better than the competition.
And – Get a free epaper to beat the competition.