Management Decisions that Kill a Brand
Could this happen to you?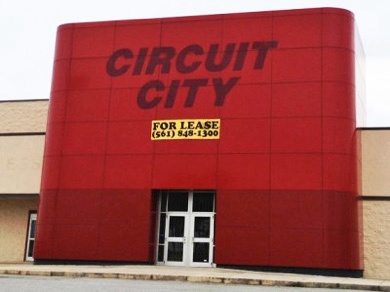 In March of 2007, Circuit City set itself up for failure. It fired 3,400 of its highest paid workers. The company said that replacing these employees with those willing to work for less was part of an effort to improve the bottom line. 60% of those let go worked in the stores, their better employees. In 2007 analysts saw poor sales in expensive televisions... products that require experienced sales persons. It made a poor decision in eliminating their best performing staff.
By daysofthundr46 on Flickr
Where oh where did Hummer Go?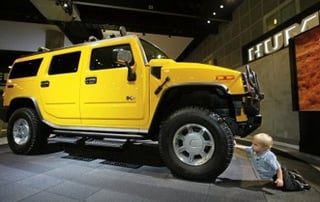 Their main problem was failure to meet modern environmental standards. By the time the public noticed their lack of response to the environmental movement prices of oil and gas had risen. The Hummer's brawny image reflected its gas guzzling engineering with 10mpg consumption. This was not what their target customer wanted. Consumer trends had tipped to saving the environment. G.M. tried to sell it to a Chinese manufacturer but the Chinese Government wouldn't allow it.
Digital Downfall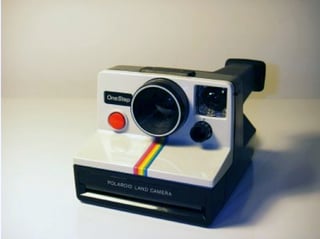 In 1989 Poloroid was investing 49% of R&D in digital so why did they fail? Yale School of Management suggests it was false assumptions about the changes in the photography industry. A huge mistake was CEO Gary DiCamillo's belief that as "electronic imaging becomes more prevalent, there remains a basic human need for a permanent visual record." This assumed we'd want printed images and not identifying that digital technology could provide a change in how we keep our images as well.
Where do you go for unique obscure gadgets?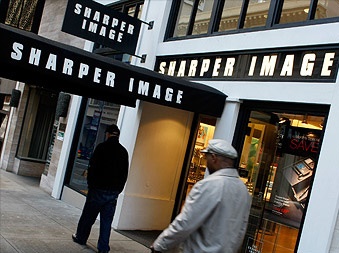 We use to go to The Sharper Image. Expensive, unique, only available here products that solve a problem make you feel better, or just plain fun and you try them in the store. It was a destination. But it wasn't safe form unfavorable reviews. A store that opened in 1977 survived until 2008. But it all went downhill starting in 2002 with a Consumer Report about its Ionic Breeze Professional.
The report stated the air purifier released unhealthy amounts of ozone. Then the owner of Ionic Breeze sued The Sharper Image. They settled giving the owner expensive concessions. That combined with huge loss in sales put The Sharper Image in bankruptcy in 2008 pushing it to an online store.
A strong brand image does not guarantee a brand can withstand PR problems, poor financial decisions, or changing consumer interests.
No one would have predicted these big brands failing. Circuit City made poor financial decisions. Poloroid didn't fully embrace the implications of their innovation. Hummer was impacted by failure to understand the environmental movement. A strong brand image does not guarantee a brand can withstand PR problems, poor financial decisions, or changing consumer interests. JC Penny and Sears continue to struggle.
Many attribute the struggles of brick-and-mortar stores to ecommerce and now Amazon. I believe we will always want immediate gratification and that can't happen from purchases we have to wait for post office, brown or FedEx to deliver.
Daily decisions set the direction of a company and its brand.We don't make the right choices every time. One mistake will not kill a brand.It is a series of choices pushed these businesses down the path that killed them. There was opportunity to turn the situation around. We should learn from these brands that keeping the status quo is the road to oblivion.
Related articles:
Why Brand Credibility and Package Design Are So Important
Tips For Protecting Your Brand Data
Love The Customers You Have Before You Focus On The Ones You Don't