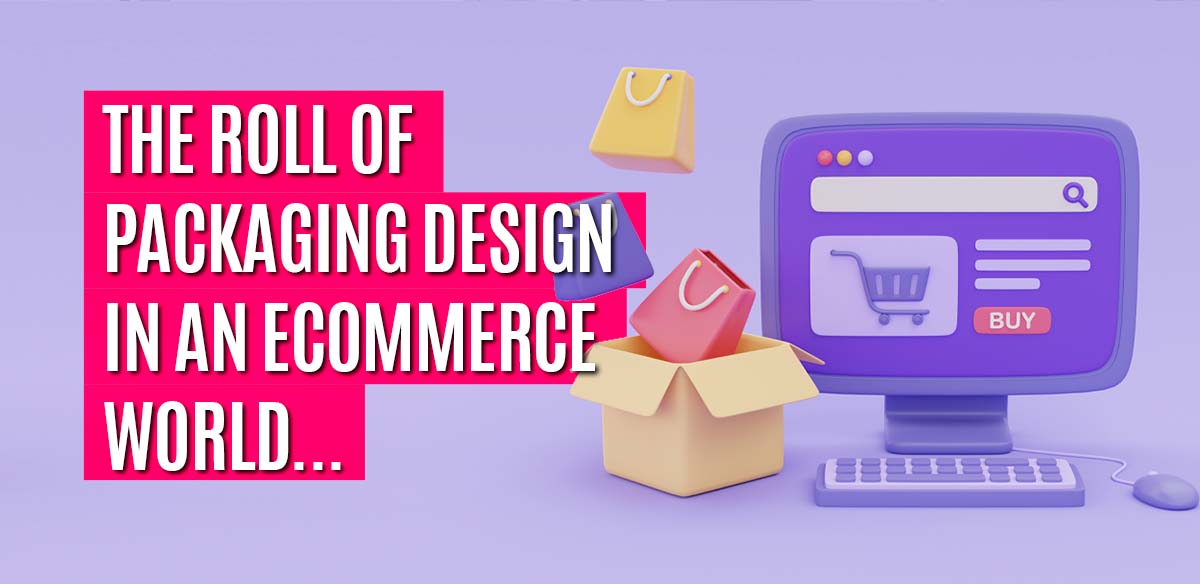 In the world of digital marketing and online purchases, the importance of packaging design and aesthetics is sometimes overlooked.
The quality of the product you are selling is always important, although how it is packaged continues to play a huge role in attracting and retaining business.
While the retail experience has drastically changed in the e-commerce landscape, it is still vital to consider the overall design of your packaging design, headed for both online and brick-and-mortar distributors.
Packaging remains to be a vital part of the first physical impression that a customer has of your product.
In both real-world and digital markets, sharp and attractive design translates directly into increased sales.
With the former, your product's packaging must stand out on the shelf among several competing products and pass the First Moment of Truth to become a part of the consumers' decision.
You can more directly influence the sensory experience a consumer has with your product through texture and visual appeal. In the case of online purchases – with dozens of other products only a mouse click or a swipe away – time is even more valuable.
Here, you initially lack a more tactile connection with the consumer. However, with a little planning and foresight, it is still possible to tap into the emotions and values of your audience when they first physically encounter your product.
Effective packaging design can improve your return rate, plays a vital role in establishing and maintaining your brand identity...
To do this, it is critical to consider the impact that your packaging design has on consumer decisions.
Effective packaging design can improve your return rate, plays a vital role in establishing and maintaining your brand identity, and can offer a variety of additional benefits in the e-commerce world.
Good Packaging Improves Your Return Rate
The importance of packaging is nowhere more clearly demonstrated that its potential effect on your bottom-line.
Whether you are selling food products or electronic merchandise, if you want repeat business, it is critical that you do not neglect to consider the impression that your packaging has on the end-user.
This is true for both retail and e-commerce. In a retail setting, your sharp packaging has (hopefully) already done the job of catching the right attention and ensuring a sale.
For online purchases, a sale is completed first and several days pass before your packaging is revealed to the consumer.
As such, it is essential that you consider both how the product arrives to the customer and how the unboxing experience takes place.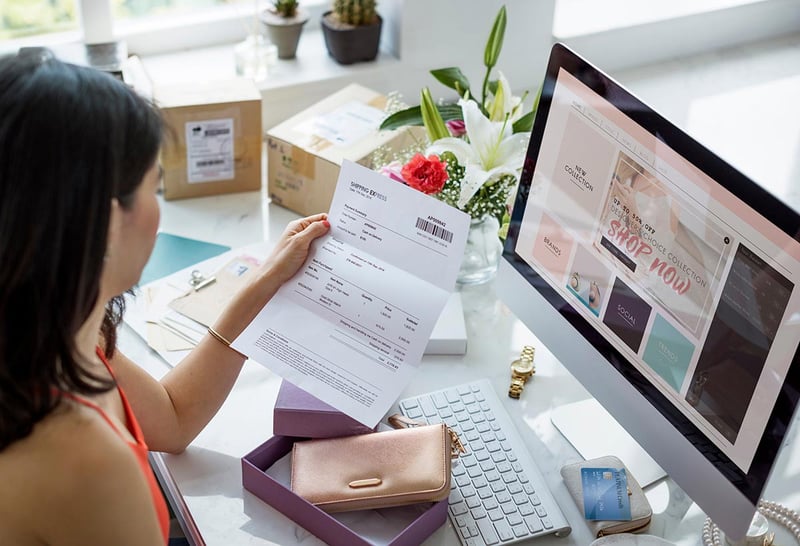 First impressions are everything.
At the moment of unboxing, poor design can lead to increased return rates and bad reviews.
How a product arrives to a customer conveys a great deal of information about the level of quality and care that went into making the product itself.
Well-conceived packaging design can increase customer respect for the product and can build anticipation as they remove the items from their packaging.
It is at this moment that you should seek to present the customer with a thoroughly planned experience that reinforces the values of your brand.
Focus on the graphic design of the product itself, but also consider the physical ease of removing the product from the box.
The exterior design of the boxes that will ship your products by post should use simple references to your brand to satisfy expectations and again build anticipation for what is inside.
The Brand Experience
Keeping packaging design consistent will also assist in keeping your brand identity consistent.
Brands should aim to be stable across all mediums to ensure customer familiarity with the quality of your products and their recognizability in both the real and digital marketplace.
Zooming in, there is some debate as to whether online and retail packaging design should be different for one and the same brand.
Using different and more basic packaging is certainly possible for e-purchases, as your product usually arrives in a postal-friendly cardboard box and the sale is already confirmed.
However, using different packaging can also entail higher costs and a missed opportunity for reinforcing your brand.
The importance of keeping packaging the same also extends into the broader concept of brand maintenance that every company should try to keep up.
For products shipped through the e-commerce marketplace, research what seems to make consumers buy your products and work this emotion or value into your packaging design.
Use this "essence" of your brand to establish this design consistency across platforms.
This brand experience should empathize with the consumer experience of your product and seek to satisfy the expectations of your market.
When it comes to specifics of brand packaging design in an online context, it is crucial to keep up-to-date with trends in your niche to remain relevant.
However, you should take most of your inspiration primarily from own brand identity to differentiate yourself.
Research suggests that consumers consider a product's packaging as important as the brand itself. The consumer experience with your product begins with your online "packaging" design.
This is the Zero Moment of Truth (coined by Google) for when the customer is searching for and researching about your product.
Here, the online environment can offer additional opportunities to generate a compelling brand narrative by providing space to include more information about your products.
One can also include pictures (including 3D and rotating images) to provide customers with a better idea of what they can physically expect when the product arrives.
Ensure that the physical packaging of these online products is consistent with the aesthetic you seek to create on the web.
Effective packaging design for online products can even provide novel marketing opportunities that can help boost your brand. 74% of younger consumers (18 to 25) say they will share a recent purchase on social media if the packaging design of the product is unique and engaging.
Good first impressions with unboxing can translate directly into free influencer marketing as a bonus.
Remember that consumers are increasingly interested in personalization and the pursuit of experiences rather than "just products."
Depending on the nature of your product line, you may offer customers the option of ordering unique or even custom packaging options.
Custom packaging is also likely to increase your repeat customers.
At all times, however, your packaging design for all distinct products should reflect the more all-encompassing message that your brand seeks to convey.
Good Packaging Design Principles Remain the Same
Even in the e-commerce context, best-practices for packaging design remain similar.
The design should communicate the function of the product or service, contain bold colors and vibrant images, and show how the product fulfills a need (even if only the need to satisfy aesthetic taste, for example).
Increasingly, it is also important for products (and brands writ large) to convey a socially conscious impression.
This can be enhanced through the use of sustainable materials in your packaging design.
This is especially important if the product will be shipped directly to consumers following an online purchase.
Consider making the packaging of your online products fully recyclable or biodegradable.
Ensure that you use materials efficiency as a physical mess of leftover waste will likely harm your brand image.
Depending on the nature of your products, a more eco-friendly image can also be presented through "Fair Trade" or similar labels (if these actually apply to your products).
Logistical issues are also a factor when shipping your products to meet online demand.
Know the specifics of your online distribution process and consider the transportation methods you use.
Use quality packaging materials as you will need to ensure that the product not only actually arrives securely to your customers but also presents the impression that it has arrived securely to prevent any dissatisfaction.
Cost is always an important consideration for prudent companies as well. However, remember that if you offer to ship the product to the customer free of charge, they are likely to have average orders of your product that are 30% larger!
Evaluating the trade-off will be a decision that each company must make themselves.
Test, Experiment, and Perfect
As with everything in life, finding the right balance of function and form in your packaging design in the e-commerce world will be a process of trial and error.
Test various designs, experiment with what seems effective and fine-tune it until you have reached something that reliably conveys and maintains your brand identity.
Packaging design has not become obsolete or unimportant in the e-commerce world, in fact far from it!
Putting some forethought into your packaging design is fundamental to both generating repeat customers and building your brand identity.
It is crucial to consider all aspects of the customer's experience with your product when making decisions about how to package it.
This begins with the online impression and expectations that are generated by your brand image when they select and purchase the product. It continues into the fulfilled expectations following the unboxing experience.
Follow the latest developments in packaging trends in your niche and gauge consumer satisfaction with your design.
Be patient with any changes you implement and hopefully you will see a positive effect on your brand and your sales.
Keep Reading. Additional articles that may interest you.
Top 3 Packaging Innovations For E-Commerce Growth And Sustainability
Custom Packaging For Small Business – Why It's Important & How To Get The Best Results
Ecommerce Website Planning And Building - The Basics You Need To Know