With 2017 in the rearview mirror, you need to look forward, seek inspiration and take your packaging designs in a new direction!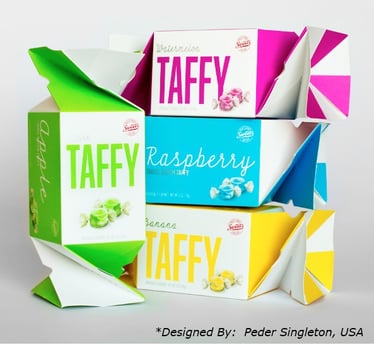 Now that small consumer packaged goods brands have easier access to retail than ever before, these smaller, niche companies can compete with the bigger players in their industry head-on.
When going toe-to-toe with the industry powerhouses, the first place to start is with packaging that's current, relevant and that makes your product stand out from your competitors on the shelf.
With plenty of changes and shifts in design trends on the horizon for 2018, it's an exciting time to be involved in the world of packaging design.
Let's look ahead to what popular design trends you can take advantage of in 2018 to ensure you wow them at the shelf this year, create a positive brand image and increase sales.
1 - Bold Colors are Back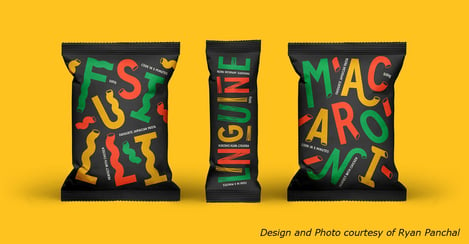 It's no secret that 2017 was a riot of color as packaging designers chose loud, bold colors. We saw more vibrant colors being used in packaging designs in many industries with great success and this is a trend we can expect to continue in 2018.
Packaging design using bold, clashing colors used to be reserved for young, edgy startups, however, this is simply no longer the case. Loud, vibrant colors are entering the mainstream and we expect to see the use of these color choices become even more popular in 2018.
Make your product leap off the shelf this year by incorporating bright, vibrant colors. Don't be afraid to be loud and create a brand identity that communicates personality and positivity.
2 - Vibrant Images That Tell a Story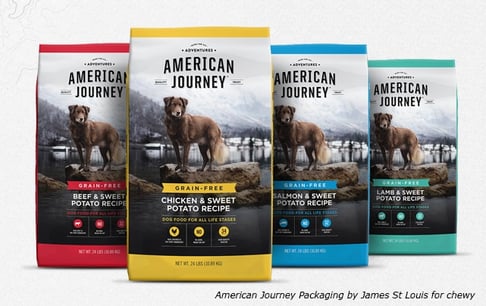 With so much competition in the marketplace nowadays, you need to ensure that your packaging grabs the attention of a potential buyer quickly.
Intriguing, vibrant images that tell a story are a great way of not only making your product stand out on the shelf but also allowing your customer to connect with your brand.
The old adage "a picture is worth a thousand words" has never been so true and 2018 is the year to put this theory into practice.
Using the correct imagery can be a very powerful tool in marketing. It can tell the story of your brand, of your product and can help the consumer to connect with your product in new ways.
Great imagery allows the designer to be creative while also bringing structure to the overall design concept, resulting in a more complete, fluid design.
3 - Sell Your Benefits With a Compelling Typeface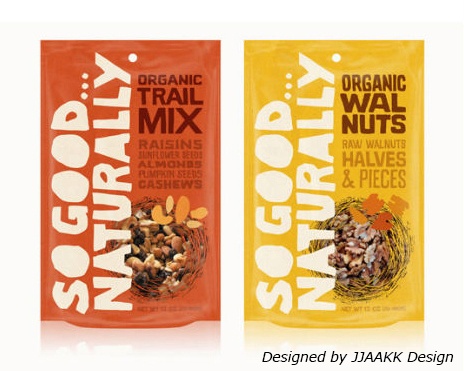 Over the last number of years, minimalist designs have become increasingly popular, particularly, in the health and beauty industry.
However, in 2018, we can expect to see minimalist design options spread to other niches as the importance of selling your product through compelling copy becomes increasingly important.
Consumers are more informed than ever and it's crucial that you communicate the benefits of your product to them in a clear and concise way. And what better medium to do this with than your packaging.
Try using larger font sizes to highlight the main words that best describe your product. Experiment with geometry in type design and use bold, vibrant colors that really pop.
The attention span of customers is decreasing all the time and they don't have time to read long, detailed product descriptions.
Keep it short, simple and succinct. Use bold, easy-to-read fonts and give your product every chance to stand out on the shelf.
Well-written copy will be a selling point for consumers this year as they become more informed about their purchasing decisions, don't leave them in the dark.
4 - Choose Sustainable Materials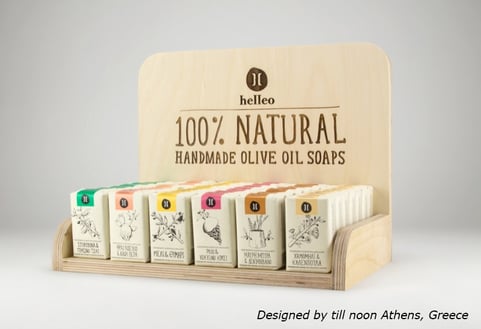 In this day and age, consumers are becoming increasingly conscious of the environmental impact their choices have.
The public are applauding companies who are choosing to use environmentally-friendly packaging materials and rightfully so.
The progress over the last few years in this area has been huge and we expect to see more companies gravitate towards sustainable packaging in 2018.
With more emphasis on the environment than ever before, consumers are associating good environmental choices with a positive brand image.
Cheap, harmful materials like plastic are being replaced with materials that have a much lower ecological footprint.
Biodegradable materials such as paper, starch, hemp, and cellulose are being favored by eco-conscious buyers and materials that are easier to reuse such as bamboo and glass are also growing in popularity. Watch this space in 2018.
5 - More Hand-Drawn Elements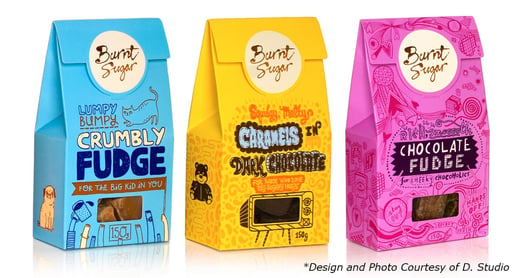 2017 was the year of hand-drawn images as it was a great way for companies to develop and communicate their uniqueness and their brand personality.
In a world that is becoming more and more digital by the day, incorporating hand-drawn designs brings a human element to your packaging design that will help it to stand out from your competitors on the store shelves.
The rise in popularity of all things vintage and retro has brought about a desire for people to see something more unique and personable.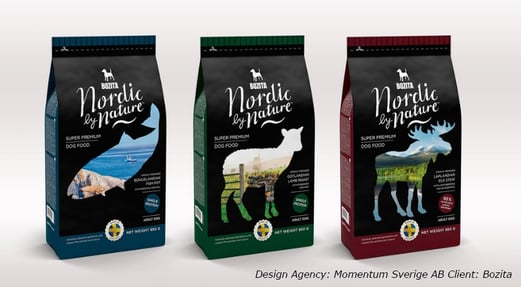 Consumers want to see designs that are slightly less polished, something that shows integrity and allows them to connect with the brand or product on a personal level.
The inclusion of hand-drawn design elements resonates with consumers in a time when artisan and one-of-a-kind design concepts are being sought-after more and more.
Bring some soul to your design with hand-drawn elements and see the results for yourself this year.
Wow Your Customers in 2018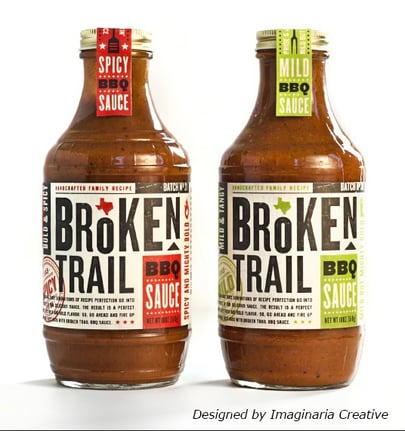 Trends in packaging design change from year to year, reflecting changing tastes, emerging cultures and popular artistic influences of the time.
To stay current and relevant, it's vital that you stay up-to-date with these changes and adapt your packaging design accordingly.
Wow your customers at the shelf this year with bold, vibrant colors, a clear, easy to digest message and images that tell a story. Build a positive brand image with the use of sustainable materials and show your individuality with hand-drawn elements in your designs.
2018 is the year to let your creativity and innovation shine. It's going to be an exciting year in the world of packaging design with new, exciting design concepts to incorporate and more ways than ever to be inspired. Will you be ready?
Leave A Comment Below - Let me know below what design direction you plan to use in 2018! Do you follow trends OR set them?
Other blog posts you may be interested in:
Top 10 Packaging Design Blogs - Need Inspiration? Look here.
*Hand drawn packaging Photo courtesy of D. Studio
*Taffy packaging designed by: Peder Singleton, USA
*Colorful Pastafarian packaging created by Ryan Panchal
*American Journey Packaging by James St Louis for chewy
*Large font snack packaging designed by JJAAKK Design
*Sustainable materials hand made soap Designed by till noon Athens, Greece
*Nordic packaging design agency: Momentum Sverige AB Client: Bozita
*Broken Trail packaging designed by Imaginaria Creative