Packaging design is critical for business owners to ensure that their product stands out on the shelf.
However, determining just how valuable design is can be difficult. The team at the Dieline Packaging Blog and Designalytics, a company that provides design analytics to consumer brands, introduced the Designalytics Effectiveness Award at the annual Dieline Awards to answer this question and to emphasizes the role of packaging design in business growth and expansion.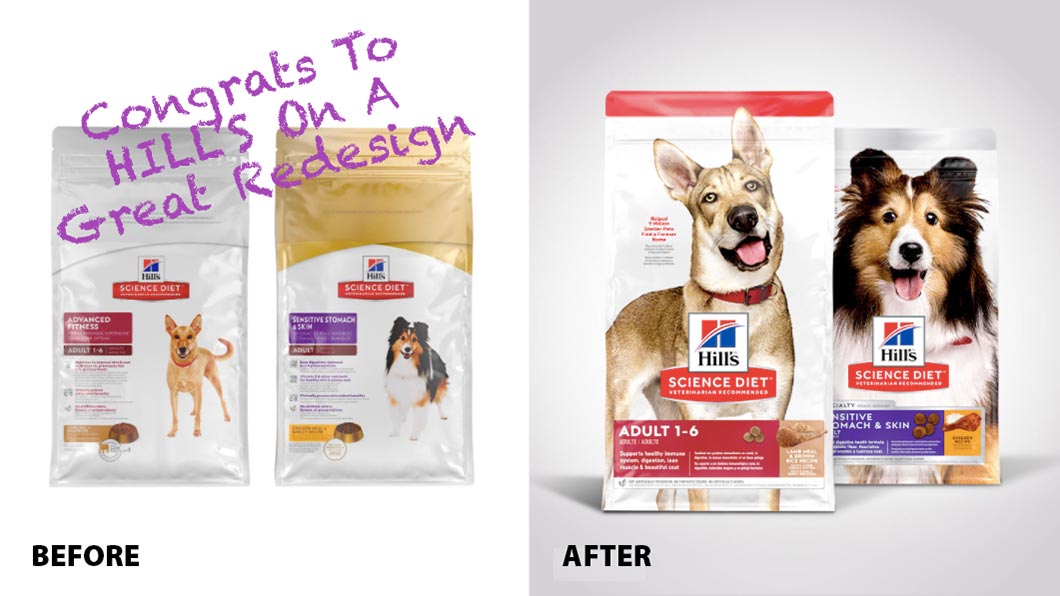 The 2020 Grand Prize Award for Designalytics Effectiveness was awarded to the Hill's Science Diet packaging redesign.
This sleek, attractive redesign allowed Hill's to increase their sales significantly and generate more revenue.
The clean, modern design was a worthy winner of this year's Designalytics Effectiveness Award and we would like to extend our congratulations to Hill's and their design team on what they have achieved with this great redesign.
Let's take a closer look at just a few reasons that this packaging redesign is a winner:
Impact On Sales
There's no denying that effective packaging design can have a huge impact on your sales volume.
And, updating your packaging design can have a positive impact on your bottom line. However, if a brand has failed to update its packaging for a long time, it can quickly become outdated and irrelevant.
In a situation like this, a packaging redesign could have a significant impact on your sales.
Having access to the sales figures post-design is a huge advantage for marketers and packaging designers as they can identify a direct correlation between the packaging redesign and the new sales figures, allowing them to better understand the impact of the design.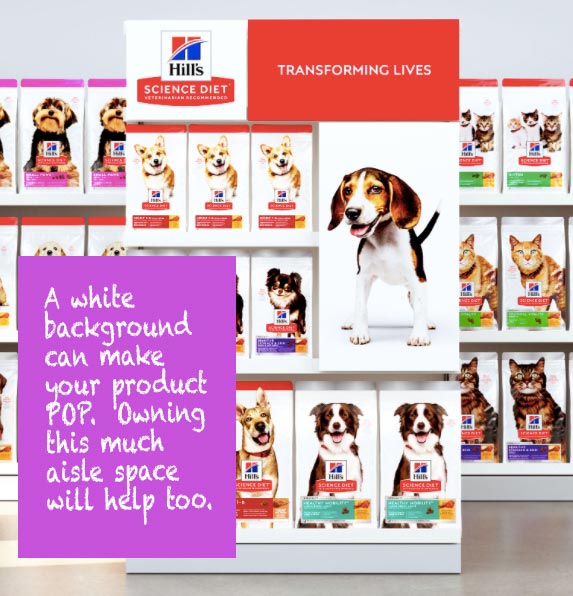 White Background
No matter what type of product you are creating a packaging design for, white backgrounds are always a good choice, and Hill's Science Diet packaging redesign did a great job with this.
Not only do they help to create a cleaner look for the packaging but a white background will ensure that all the elements of your design truly pop.
Standing out on store shelves is becoming more challenging. A clean white background is always a great choice to help your packaging to be noticed. Plus, if you have multiple facings of your product or varieties of product in the aisle, that will enable your brand to command more attention.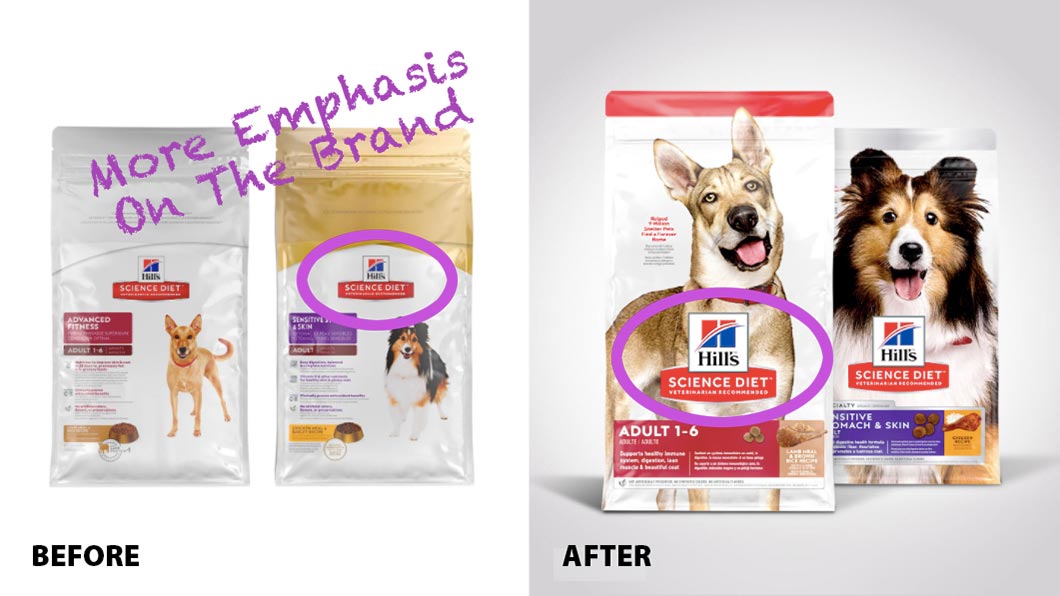 Logo-Focused
Branding is a vital aspect of any successful packaging design. In the redesign of the Hill's Science Diet packaging, they have focused on putting the logo front and center.
Compared with the previous packaging design, the redesigned logo is larger and more prominent on the packaging, allowing for more effective branding for Hill's and their offerings.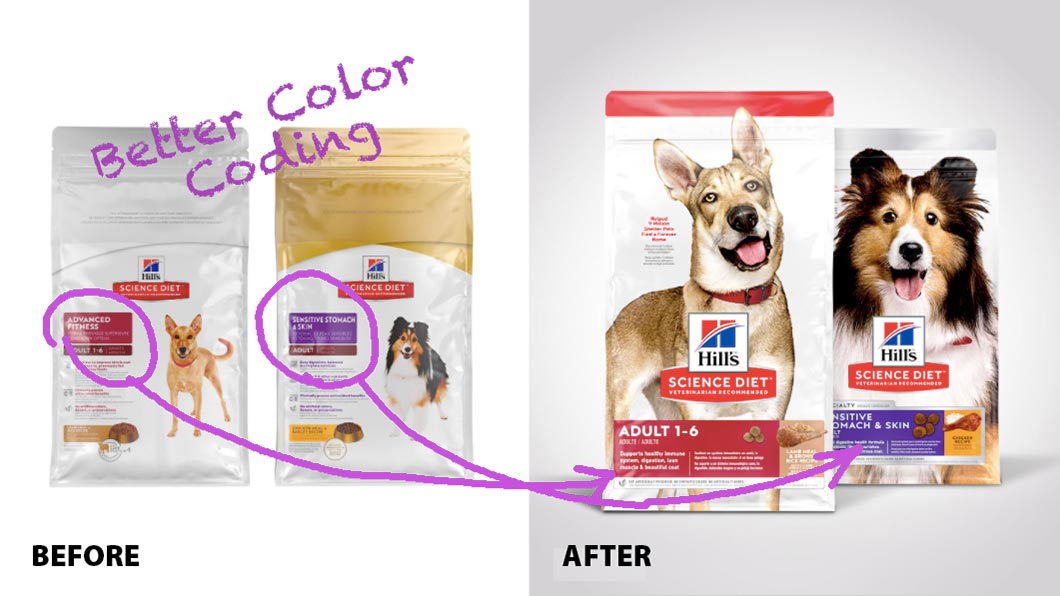 Simple Color-Coding
Choosing to color-code the different types of foods and flavors is a savvy move in any packaging redesign.
Not only do the colors work great with the overall packaging redesign but using multiple colors to differentiate their offerings makes for a better consumer experience.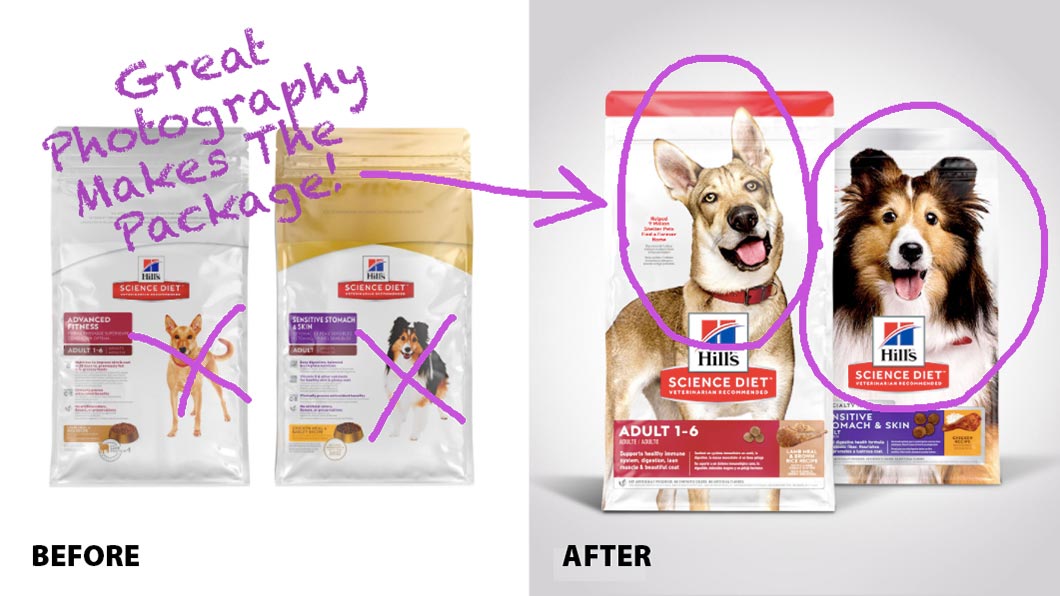 Great Use Of Photography
When it comes to creating an eye-catching packaging design, using the right images and photography is essential. In Hill's Science Diet packaging redesign, they have put a lot of emphasis on using high-quality photos in the design.
The images they have used instantly draws your attention and allow consumers to connect with the product. On the simple white background, these photos really pop helping to make the product stand out against their competitors on the shelves.
Is It Time For A Packaging Redesign?
Learn From Hill's and take this opportunity to redesign your packaging so that it is more effective in increasing sales and generating more interest in your product.
When it comes to redesigning your packaging, the key is not to wait too long. You need to ensure that your packaging design is current, relevant, and accurately reflects your company image.
A successful redesign can help you to increase sales, build your brand, and expand your customer base. Get in touch with our team at Catalpha today to discuss how we can help you create the perfect packaging redesign to make your products stand out on the shelf and increase your sales volume in the process.
Here are a few other blog posts you may find interesting:
4 Successful Packaging Redesign Stories
4 Reason Package Rebranding Goes Wrong
How much will my packaging cost?