We are a visual society and your brand has to have visual distinction.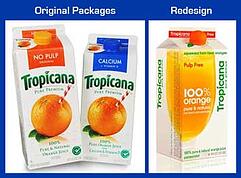 A brand must be consistently presented on its website, package, displays, signs - everywhere. It is one of the most precious investments of a business and if done correctly can become more valuable than the products itself. Changing the brand's visuals must be with great caution. Consider the $33 million rebranding lesson Tropicanna learned when they repackaged,changing their logo as well as graphic format. (https://preview.hs-sites.com/_hcms/preview/content/357690681?portalId=244422&_preview=true&preview_key=PsW2dPh_ ). In all the articles I researched, none wrote of a business reason for changing the brand identity.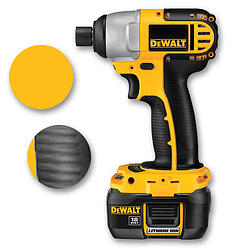 Color is a strong brand identifier.
DeWalt registered their yellow as well as the graphic symbol and the pattern of the rubber grip used on the tool handles. I love pointing out DeWalt as a branding success. They have used their yellow consistently for more than 25 years. You just need to see a corner of a box to recognize it's DeWalt. That is the strength of owning your brand.

Coca Cola is even older than Dewalt and claims red as their brand color within the soda category. Color's significance in branding has to be strategically considered. How is it perceive in the market category? What colors are owned by the leading brands? Can you use your brand color more effectively to increase visibility and recognition of your brand?
We walk the aisles with our clients and discuss the competition and retail environment on the consumer.
You can have the best product, best quality, but unless the consumer believes that and your brand stands out in the aisle it doesn't matter. To stand out in the crowd a brand has to own own certain qualities in its category - that includes brand image.
If DeWalt changes their package design - their primary image in the aisle - would you recognize them if the package uses a large field of white limiting their brand yellow to just the tool?
Be sure you truly know the brand impression you have in your market before making any changes to your package design. Being a visual society, color is a key clue used by consumers to quickly identify the brand they are looking for in the crowed retail arena. Smart brands understand this and make it easy for their loyal customers to see their products in the store. Change for changes sake is a red flag for the brand police of the companies who recognize the asset they hold.
The last chance to convert the consumer to purchase your product when they are in the store is your package. Standing out in the aisle is not an accident, it is a strategic decision. Honesty in evaluating the category, competitors, store environments against your brand visuals is a must. There is no other place where visual identity has as much impact on brand sales.

Truly know your brand impression in your market before making any changes to your package design. Aisles are crowded and visual stimulus is overwhelming. The mix of product brand is different in every store. What is available in Walmart is different than Macy's, Lowe's, Big Lots. If the product is distributed in such a broadly different store profile, differences in consumer base in those outlets are factors in brand impression.


If you are considering rebranding, don't start until you have all the facts and assemble a team of professionals; including branding, marketing and sales; who together can evaluate, challenge and steer the rebranding efforts to a successful conclusion.