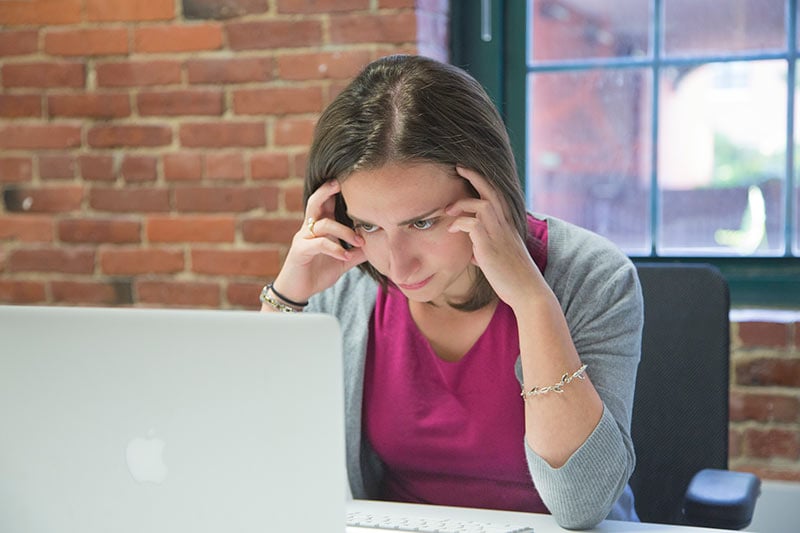 It is one of the most powerful tools for advertising small business and won't take a big investment to get more traffic to your website. Google AdWords gets you first page position immediately. You can target your advertising dollars towards prime customers. A small investment gets you in front of "your target" that you have qualified as ready to purchase. PPC can provide a steady stream of visitors to your site, prospects who are searching for your product or service. Google doesn't require a minimum spend like newspapers, TV or radio. It all makes sense to market with Google pay-per-click, but beware that you don't make these mistakes that waste those precious marketing dollars. If you plan to create your Adword campaign yourself you need to ask "How to manage Google Adwords?"
Here are the most common errors companies make when using Google AdWords which are easily fixed.
Landing Page Mistake - your ad promised answers yet you dump them on your "Home page" which is a summary of everything you have or offer. How frustrating is it when that happens to you? Match your ad to the right page on your website or, better yet, have a custom landing page that answers their specific need, walks your visitor through the complete sales funnel. Answer all the questions beginning with the pain point your ad used to trigger their visit. Describe product or service benefits , get specific, provide credibility, make it easy ~ give them all the information that you know they need to make a decision. And provide a call-to-action. If they can't buy directly from your site be sure your CTAs are sprinkled throughout the page for easy access to email. Some companies use a "Chat" board providing immediate answers from a live person.

Keyword Match Mistakes - Google allows you to set 4 different match types. These tell Google which search phrases should trigger your ads to display. This is one of the least understood protocol allowed by Google and can be extremely costly for new advertisers. When adding keywords you need to specify one of these 4 match types. For any of these to be helpful you first need to identify what your primary and secondary keywords are that your customers use to search for your product or service.
Exact Match - This setting displays your ad only to prospects who search for your exact keyword phrase in the exact way that you set it up. Consider whether this will ignore some of your prospects who are searching for you in a slightly different way. Exact match to your keywords is very restrictive. It is advisable to first identify your top performing search phrases before using "Exact Match" to focus your advertising.
Broad Match - The default setting, new advertisers often unknowingly select this when setting up their campaigns. This is not the best option in most instances. This setting displays the ad when a prospect searches for that chosen keyword AND any other keyword that the algorithm thinks is related. So your ad will show for other search words that you didn't choose. If you pay per click you will likely get people who have no interest in what you are selling and you have to pay for those clicks.
Phrase Match: Most often the best choice for a new Google AdWords campaign, Phrase matching displays your ad when your keyword phrase is searched, even when it is part of a longer search phrase. Your ads could still display for irrelevant searches so using Negative Keywords it's critical whenever you use Phrase match. Negative keywords will block your ads from displaying on any irrelevant keyword searches you select.
Modified Broad Match: Generally, Modified Broad is the best setting for business owners who want to expand their advertising campaigns. It will improve your visibility and reach, matching your ad to search phrases that include all of the words in your keyword phrase in any order. A caution: it also raises your risk of irrelevant clicks and is not advisable for advertisers who are just starting to use Adwords.

When something appears to be simple, know it never is.These are just a couple of tips for creating a quality return on your Adwords marketing campaign. Business coaches advise using experts to perform functions you are not knowledgeable with. This is certainly one which can prove to be a wise investment since these pointers are only the tip of the iceberg. A professional can more quickly determine which keywords to begin with, write ads to test and revise ads, settings, and/or landing pages to find the combination that triggers the best traffic possible. Consider what the best use of your time and your employees before choosing a DIY path for your Adwords campaign.
Read more about online marketing:SEO & Keyword Research - Your Quest For Good KeywordsOr Download a Free PPC Whitepaper.