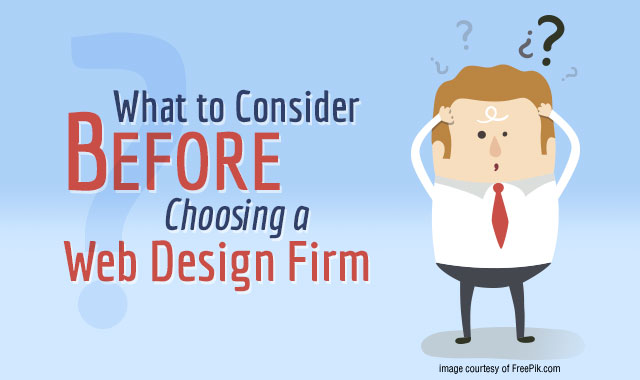 With information technology in the front running as one of Baltimore's top industries, there are a number of firms you could turn to help build your website. In our digital age, having a good website is vital to a strong and successful business; in 2011, Forrester Reports stated that 1 trillion dollars in retail sales were influenced by the web.
But when searching for the best web design firm in Baltimore, it's important to know exactly what to look for to get the best services for your business in the most efficient and effective way possible. Here are 3 things to consider when choosing a web design firm in Baltimore
1. Set your goals.
What are you looking to achieve out of your website and through internet marketing services? Are you simply looking to develop an ecommerce website for your existing products, or are you seeking services to develop new products to incorporate into your existing online marketing efforts? Building your brand, focusing your marketing efforts and creating consistent design is the most effective way to building your business. Many web design firms offer web design and online marketing which will help simplify the process and give you time to focus on other aspects of your business. Once you know what you're looking for, it will be easier for you to find the best fitting firm.
2. Consider execution.
When looking at web design firms, clearly communicate your goals. The right firm should have clear, and concise strategies for achieving your goals. Consider the firm's thoroughness. Do they have a firm grasp of mobile optimization? Do they have set inbound marketing strategies? If their strategies meet your goals, then you're headed in the right direction.
3. Content is key.
It doesn't matter how beautifully executed your website is. If the content is lacking, the consumers will notice. It was recently reported that interesting content is among the 3 top reasons people follow brands on social media outlets, so this is not something you want to overlook. Look for web design firms that have a strong grasp on SEO and PPC services and up to speed on digital marketing trends.
Finding the best fitting web design firm in Baltimore can be difficult, but it's an important step towards expanding and building your brand.
You may also like these related articles:
Tips for Spreading Awareness of Your Online Business
How to Write an e-Commerce Product Description?
Love The Customers You Have Before You Focus On The Ones You Don't
What are you looking for in a web design firm? Tell us in the comments below!