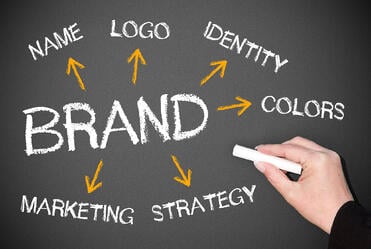 Have you heard copy is king? It is a longstanding concept taught for generations. I heard it at college and my first ad agency job. I have seen many ad agencies perpetuate the concept when the management team comes from sales and copy departments.
A headline is a powerful element. It draws reader in, but not if it is only 12 pt and a light font. Design is the first influencer that determines whether the audience gets captured and drawn into the sales process of the package.
Design has the power to control the viewer's eye, to lead them through the product story presented on the package or in the ad.
Well written copy that is written for the situation it is presented on has power to retain interest and convert the reader to a buyer. In that context copy is more powerful than design. When the customer engaged at that level, design takes on a supporting role. Design provides images to enhance the message, visually identify target audience and provides the emotional trigger in the sales process.

Visuals are the difference between a customer walking by or stopping to find out more. Design can stop shoppers who weren't looking for the product. In retail it's not the copy that first stops the shopper. It's the visuals. Budget-cutting the design process will have a direct impact on ROI and speed of ROI. Understanding the retail environment, competition, differences in each channel and the triggers for your target audience direct design as much as copy.

It is easy to tell when the priority of the creative solution is to win awards.
Everyone likes recognition. Consider at all the movie, music and entertainment awards being televised in the winter. Music is the only one of these which has recognition for albums sold by giving a Platinum award, but the majority of the awards are about popularity by the competition's voters. Don't choose a creative agency because of the number awards won. Judge the effectiveness of the creative they have produced. Read the copy. Does it provide the information and motivators you would need if your were in the market for that product? Does the design honor the brand and visually support the influencers that convert to a sale?

Copy is not more important than design. When they work in harmony they win in the aisle.

Here are a few more stories about packaging that sell

.
How Package Design Improves Your Sex Life
A Package Tells A Story With Great Photos
Is A Clamshell or Blister Package Right For Your Product Packaging? - Interview With A Thermoformer