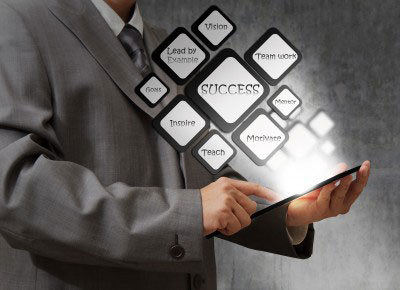 We've all read and been told to have social icons in emails headers or footers to grow your fan base and followers. It's important to test subject lines and offers to determine which get the best response. Tracking marketing results is a no-brainer for experienced marketers and business owners. Besides these obvious activities there is more you can do to achieve social marketing and email success.
A well crafted email and social media strategy to current customers is built on quality data and measurable goals.
Frequent analysis of email response to evaluate offer, list and market trends is common sense. If it is a team effort ( internal or combination of internal and external agency) everyone needs to know the campaign objectives to develop a sound email and social content strategy as well as evaluate effectiveness. As a seasoned marketer we live and breath this stuff.
Would you be surprised to know there are senior level marketers who are winging it without consumer testing, content strategy or measurable goals?
Before you write your next email campaign take the time to evaluate your email marketing to current customers. Plan to strategically use your social networks to promote your company and develop a conversation with prospects and customer. Social channels provide quick reads to customers who want to stay informed. Remember people research before they purchase. Become a valued source for your customers. This includes related product and resurces of what you provide. But don't get into topics that take you away from your authority unless you have guest contributiors who are the experts.
Top 10 tips for using these two marketing channels

effectively.
1. Make your email relevant to your customers and prospects. Provide a reason for them to share. You could provide an offer that expires in 24 hours, a link to a webinar that has limited participants.
2. Reward your loyal readers. Track open rate in your database. Segment by people who regularly open at least 60% of your emails and send them valuable content they want. Provide a free ebook or 25% off coupon. Let them know it is an exclusive offer only for best customers with a short deadline. Allow them to share the offer with friends.
3. Mention your call to action more than once. Direct response techniques apply to email. Reinforcing expiration or limited space to provide sense of urgency.
4. Make sure the call-to-action stands out and is an active link to your offer: coupon, webinar, free information, sign-up.
5. Include easy unsubscribe and ask why they are leaving. If it because of too much email, suggest they sign up to your Facebook, Twitter or other social network to stay informed about your special offers.
6. Promote social media content. Give them a reason for regularly going to your Facebook page with exclusive offers and information. Give customers a reason to follow you on Twitter, share and comment.
7. Use the email as a lead generation opportunity. Use call-to-action to gather data about customer/prospect interests and then deliver to that interest.
8. Test subject lines: the best performing subject lines will make great social headline posts.
9. Test effectiveness of emails. Track click-through rates of call-to-action and images. The image used in the most effective emails are great images to use on Facebook.
10. Add sign up for for your social pages at top and bottom of emails. Use icons as quick links to the social networks where your best prospects are active.