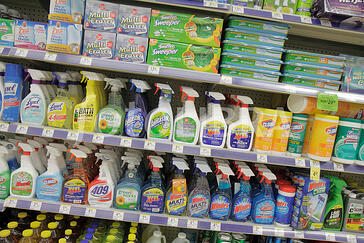 Creating a product to can sell in a retail environment is an exciting achievement. But how can you package your product to have the best advantage to sell? How can the retail packaging for all your products boost sales for your entire business? Here are three steps you should follow when working with a packaging designer for the first time:
Step 1: Choose the Right Materials
When you're choosing packaging types, all the options can be overwhelming. But an experienced packaging company can advise which should be considered and why. Common choices include cardboard boxes, corrugated packaging, poly bag with topper, backer cards, clear boxes and clamshells.
If sustainable packaging design is one of your concerns, ask which materials will biodegrade, or what packaging types can be made using recycled materials. All paper boards are made with pre-consumer waste. And, of course, avoid using any bigger packing than is strictly necessary. Retailers are demanding product companies pack their product in the smallest container to allow them to get as much product on their shelves. You have to be sure that reducing packaging material doesn't increase returned product because of damage. If your package uses high recycled content then consider adding a recycle symbol and data about the recycle content to let your customers know about your material choice.
Step 2: Be Careful with Copy
Creative packaging design doesn't just depend on eye-catching colors or pictures. They are critical part of design, but well written and properly placed copy is vital to a packaging that sells the consumer. It takes the right balance of elements - great composition to stand out on the shelf in a busy aisle. A great design immediately identifies the brand and engages the viewer progressively leading them through the message. The key is to engage your primary and secondary audience with visuals and copy that makes them know that your product will make them happy, solve their problems, alleviate a troublesome issue. The package explains all that they need to know to be confident in their decision to purchase your product. If the consumer doesn't need or want your product the greatest package won't change their mind.
When deciding on the content that needs to be shown and stated be careful not to overload the package. You have 3 seconds to capture their attention, 3 to keep it. White space is your friend. Filling up every inch of printable area with copy and photos may get all your information on the package but it will be difficult to read so your customer will ignore it and look to a neighboring product. You need every printed and online image for your brand and product to create a memorable, positive impression. If your customer ignores your package because it is too busy it hasn't made the best impression.
Step 3: Brand Consistently
Branding is an important part of all product packaging design. If you have a well known online brand, having it prominently displayed on your retail package can encourage shoppers to choose your product instead of the dozens of similar products asking for their attention. According to Forrester Reports, even in 2011 the web influenced over $1 'trillion' in retail sales, and that number continues to climb.
Great product and brand experiences help drive traffic to your website and make customers more likely to pay for your other products and service offerings. Branding your company consistently, all the way from individual products up to your website's design, is a smart way to maximize sales with existing customers. An easy way to do this is by hiring a company that understands branding and offers both custom packaging design and website development.
What do you think is the most important part of packaging design? Do you avoid products without sustainable packaging designs? Chime in using the comments.