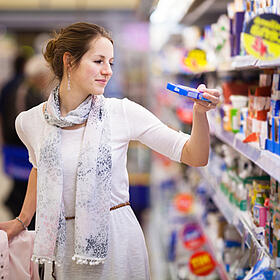 Over 60% of consumers say they are more likely to buy from a brand offering custom products, and professional packaging is an important part of letting your customers know they're buying a custom product. But for many small or medium-sized businesses, it's difficult to know where to start when it comes to packaging design. Below are three things you should look for in a packaging design company

1. A Company That Helps You Develop Your Entire Brand:

When you're selling a product, you're also selling your brand as a whole. Recent research shows that a strong corporate brand boosts stock value by 5 to 7%, and the principle holds true even for companies who are just starting off. If you don't yet have a logo, you'll want to work with a company experienced in using design elements to maximize the response of potential customers. 
 If you've already got an established brand, a packaging design company can help you keep your branding consistent even while making each product eye-catching and unique. Quality custom packaging is what allows customers to pick your product out of the crowd on a shelf and remember to buy that same product again in the future.

2. A Company That Understands Web and Retail Tie-Ins:
Even when a consumer is buying products in a store, it's likely that their buying habits are web-influenced. Furthermore, it's likely that a happy customer will look your brand up online to determine if you offer other products they might find useful. Combined, these facts point to the importance of linking your retail products to your online presence. Unfortunately, not all product packaging design companies are knowledgeable in this area, so it's good to check before get started with a company. 
 Given the increasing popularity of Internet shopping—particularly on mobile devices—you may also want to do business with a company who can provide ecommerce website development. By providing your customers as many opportunities as possible, both in stores and online, to purchase your products and build brand loyalty, you should see a significant boost in your sales.

3. A Company That Can Guide Your Printing Decisions: 

There's often a disconnect between the design companies that come up with creative packaging designs and the printing companies who actually create the final packaging product. If you're new to retail sales, navigating this gap can be intimidating. Find a packaging design company who has relationships with printers and can recommend where to go based on what and how many you need—and most importantly, guide your package based on your budget.

Have you worked with a company to create custom packaging in the past? What was your experience like? Share in the comments.