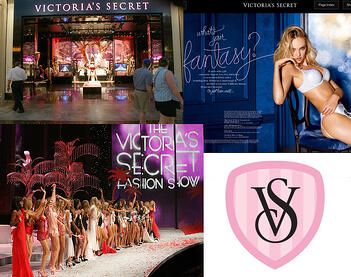 Consumers are exposed to more advertising through more mediums than ever before. According to a study from Consumer Reports, the average American is exposed to approximately 250 advertising messages each day, whether through the television, the internet, or the radio.
What this means for businesses, like yours, is that standing out in 2014 is harder than ever. Marketing fatigue makes consumers less likely to pay attention to any one brand in the grand river of content, yours included. How can you hope to set yourself above the crowd? By learning how to brand a business properly.
Defining Branding for the Digital Age
Entrepreneur, perhaps, gives the best definition of branding for this era: "your brand is your promise to your customer." Your logo, your blog content, and your social media statuses all have to work to both make and keep your company's promises, whether that means a certain quality standard for your products, business culture, or otherwise. Put that way, knowing how to brand your business can seem daunting, but it doesn't need to be.
How to Brand a Company in the Internet Age
Recognize Your Customers' Role in Your Success
For Forbes, few things are as important to your brand as recognizing the people who make you successful: your customers. Appreciating your customers can be as simple as responding when they send you a message on social media, or offering exclusive deals for loyal fans of your brand. By making and keeping this promise of a mutually beneficial relationship between your company and the people who keep it going, you'll put yourself a cut above the rest.
Make Your Brand More Than a Corporate Shell
Social media has transformed consumers into savvier shoppers. People no longer put up with transparent marketing ploys and a corporate approach to customer service. Instead, they want a company they can connect with. That's why Yahoo! Small Business stresses the importance of personalizing your brand. What is your unique voice? How do you connect to your customers? What sort of causes are important to your company? Consumers want companies that aren't afraid to set themselves apart from the corporate pack. If you want to know how to brand a business and succeed, you'll find few strategies more effective than showing the personal side of your company.
Define Yourself and Stick to That Definition
Victoria's Secret is one of the most successful brands in the world, and it's not because they have some of the best products. Victoria's Secret is successful because it defined its brand and stuck to it. Product packaging, inbound marketing strategies, store design -- everything the company does could be considered a master class in how to brand a business. Because they've been so consistent, their logo and their promise of being sexy is known around the world. Consistency is your best bet in building a brand with longevity.
What effective strategies have you used when branding your company? Let us know in the comments below.