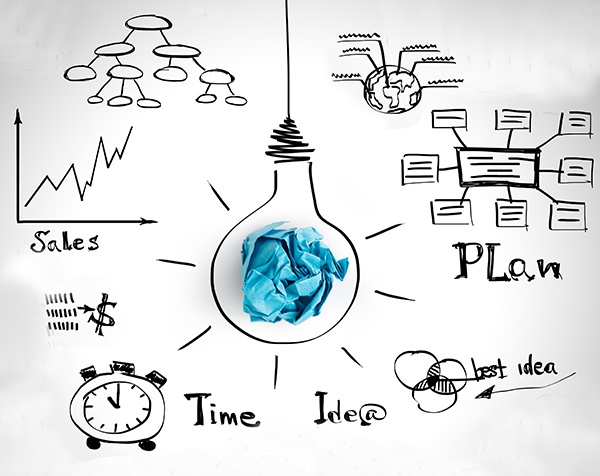 Branding is the glue that brings your business's product or service, website, packaging, imagery, and everything else together. Your brand identity is what determines your logo design, the look and feel of your web design, your product packaging design, your employee's uniforms, and so much more! To say that's it an important thing is truly an understatement; it's beyond critical to the success of your business.
But establishing a brand is no easy feat. Creating a brand that accurately reflects your business's identity and what it does can be a challenge, especially if the concept of branding is foreign to you. Even if it's something you know a little bit about, it's best to leave such an integral part of your company's identity and success to the professionals.
Hiring a branding agency has several benefits, they bring invaluable knowledge and experience to the process. Here are just a few.
They'll get it right
You may think you're saving money by attempting to create a brand yourself, but it's not that simple. Statistics reveal that 62% of millennials feel that online content is what drives their loyalty to a brand. Similarly, an online survey of consumers revealed that 51% of respondents build brand trust by interacting with their favorite retailers online. In addition, female consumers (68%) tend to be more loyal to brands than males (55%). With all that being said, wouldn't be nice to have someone who knew this expert knowledge inside and out help you craft a unique image rather than trying to do so yourself?
They have the time
Running a business takes a lot of time -- a lot. With all the time it takes to carry out your day to day business operations, how are you supposed to find and dedicate time to create a brand, and a successful one at that? This is where a professional branding agency comes in. You're an expert in your field and they're an expert in theirs. Hiring a branding professional allows you to focus on your business while they do all the heavy brand lifting. Have you heard the business coaches saying you have to get the person in the right seat on the bus"?Putting the right person in charge of each job is ensuring your image is created in the best way possible.
They have the perspective
Be honest: analyzing your business objectively is hard, if not impossible. Sure, determining the bottom line is very much an internal job, but it can be incredibly easy to miss out on strategic opportunities without the help of an outside perspective. That's where the help -- and magic -- of a branding agency comes in. Getting to know your target audience and how to connect them in a way that's real and meaningful can be difficult to do on your own. Finding a a great branding partner will take away your learning curve and improved brand impression and audience recognition can more than pay for the expense of the brand agency.
There is more to creating a brand than making a logo. Your branding agency will guide you through the process and can advise you how to build the brand after the logo is created. The Logo is a visual icon of your company or product persona that becomes the iconic symbol your customers will associate with their feelings for the brand. Target began with a word and bulls eye symbol. Over time they grew brand recognition to simplify their logo to just the symbol. That was a strategic initiative - planned and executed over time. The ability of their marketing to just show their target symbol shows the strength of the brand.
So while you may feel as though you can't afford to hire a branding agency, in reality, you can't afford not to.
Call us for a FREE Brand Builder Consultation.
It will only cost your

20 minutes

to get advise from an experienced Brand Builder. Call 1-888-337-0066
Want to read more? Check out these articles.
5 Signs Your Brand Is StaleWhat Coca-Cola Can Tell us About Effective Branding