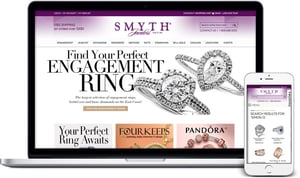 Since the dawn of mainstream internet use, the most important tool for any business has been the company website. Unfortunately, people who are good at business are not always people who are good at web design. Because of this, it is advisable to consult with a local website design company to make sure the website is ready for launch. The best web designers will be focused on making a website mobile-friendly. In addition to ranking higher in search results on Google, mobile-optimized websites are able to reach more customers. Smartphones and tablets account for over 50% of all local searches, and 51% of online shoppers are more likely to buy from a mobile-optimized website.

Of course, there is more to professional website design than mobile optimization. A good website is easy to read and navigate. Simple color schemes and clear fonts are best to convey the necessary information. Headlines should be large, sans-serif fonts to grab attention, while content should be a serif font so that it is easier to read. Avoid an overabundance of images and media that can clog a page and make it take longer to load. The median website loading time in 2013 was 2.078 seconds, though that number is significantly larger in more cluttered web pages.

Another piece of advice common to each web design company is to make information easy to find. Contact information should be prominently placed, and navigation should be simple. Businesses should reduce the number of pages on their website so that consumers don't get lost in the endless maze of clicking forward and back.

Lastly, every website design company will instruct a business to extremely limit or remove Flash used in building a website. If there is a Flash introduction or welcome page, there should be an option to skip the same. A website that is entirely built in Flash will be inaccessible to anyone on an iOS device, so having an HTML option will expand the website's reach.

Whether this is your business' first website or fifteenth, consulting with a local website design company will ensure that it is a successful one.