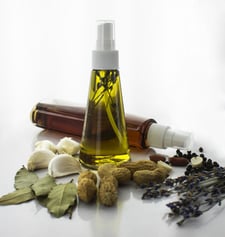 ABOUT THE AUTHOR: Marina Lermolaieva is responsible for marketing of Allinpackaging (allinpackaging.co.uk)
Packaging and plastic containers go hand in hand!
Any packaging is considered to be incomplete without plastic containers. Allinpackaging is the best source for all your packaging needs which offers large and small quantities solutions.
Whether it is packaging for cosmetics, food products, stationery or even medicines, plastic containers are completely indispensable. Have you ever wondered, what makes these plastic containers a popular choice?
Why are they so popular?
Here are some reasons which explain high popularity of plastic containers.
High Durability
Plastic containers are extremely durable.
They last long and do not break or crack easily. You can toss them or push them; they won't break or crack up. They are designed to withstand tough situations.
Plastic packaging containers often get thrown away here and they but they are not damaged. Thus, once you invest in them they will last long and offer you years of great service.
Those who use large plastic containers to store clothes or decorations know very well, that there will be no buckling. Thick plastic containers which include home food storage containers last much longer than the take-out containers.
Cost Effective
Plastic is one of the cheapest storage and packaging materials.
It is much cheaper than wood, metal or glass containers. The overall cost of making plastic containers is low; hence these are available at much lower prices.
Though, plastic containers are highly durable and easy to use, the replacement cost of these is comparatively lower than other materials.
Longevity and Durable
Plastic takes time to degrade which means it has great longevity.
Plastic does not break as easily as glass or other materials. It lasts long and offers great service.
High Flexibility
Plastic storage containers offer greater flexibility than any other packaging materials.
A number of things are considered when packaging materials are considered for a product.
Factors which are taken into consideration for a product include shape, weight, recyclability, flexibility and cost.
Check out Allinpackaging for some of the best packaging solutions.
In the food and beverage industry, plastic containers and bottles are always in demand than other materials; this is mainly due to high flexibility of plastic and convenience to use.
Glass can be shaped into a number of products but plastic is more flexible than glass.
Plastic can be easily molded into a number of shapes for use as bottles, plastic trays, plastic containers and even as plastic canisters. No other packaging material offers this kind of flexibility.
Easy To Transport and Store
Plastic containers or packages take up less space than glass or other kind of packaging. Glass is fragile and needs special care and attention during its storage, so that it is not damaged.
This additional care is not necessary for plastic containers.
Moreover, plastic containers are lighter and are convenient for all those who desire to purchase packaging products in bulk. The weight as well as the space issues is on the best benefits of using plastic containers.
Food grade plastic food containers are highly popular in food packaging. These are lightweight and can be carried easily without worries about breakage or leakage.
Plastic food containers are available in a large number of sizes, designs and shapes which make them suitable for carrying any type of food.
These are suitable for carrying all types of food: pastas, pizzas, sauces, burgers, chips, biscuits, cakes or anything which you can think about.
Editors Note (Spring 2018): Plastic has been very much in the news lately. Mostly from the effect its having on our environment. We've all heard of the plastic garbage island in the middle of the Pacific Ocean. As packagers, what can we do about it? Are there any alternatives? Can we use plastic responsibly? What about biodegradable plastics?
This is a huge topic and has many avenues we could go down. Here are a few articles that may enlighten or change how you view plastic.
From a packaging perspective: How sustainable are biodegradable and plant-based plastics?
The good and bad of plastic: The future of plastics: reusing the bad and encouraging the good
And where is plastic going: Rethinking the future of plastics
Here's another article you find interesting about cost effective packaging ideas:
5 Ideas For Packaging Your Product On A Budget3 Rules of Product Packaging