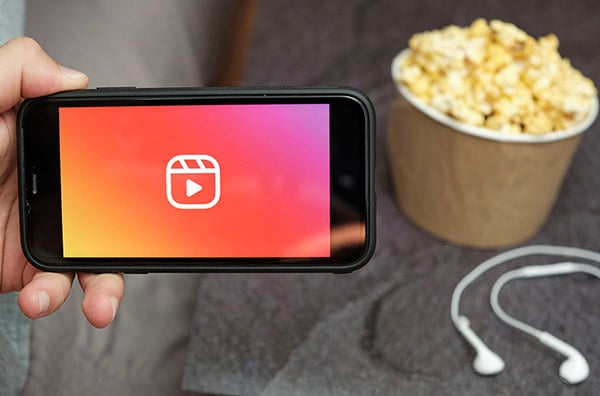 If you maintain a lively social media presence across all the platforms, especially those with a strong visual focus like Instagram, Great! But if it doesn't engage your potential clients, what is the point?
Instagram has developed to become an integral part of its users' lives on social media, in particular. More than 30 minutes are spent on Instagram each day by one individual! Instagram has become a highly sought-after platform for all companies and marketers, as seen by its enormous user base of more than 500 million daily active users.
Speaking of content, a significant portion of Instagram users discuss their interactions with companies and their goods. Websites and other marketing touchpoints, as well as further integrating such content, can benefit brands.
If you have questions concerning the procedure, you have come to the proper place. You will be guided through the process of embedding an Instagram widget on the website in this post. Let's begin the procedures straight away without further ado to know how to embed instagram feed on website HTML!
Guidelines For Adding An Instagram Widget To A Website
Choose the right tool
The first thing you must do is choose a tool based on your preferences and needs. Despite the fact that there are many tools online, you should consider the features before choosing a tool.
If you are confused about what tool to go for in order to embed Instagram feeds on your website, then we have created a section to highlight the best tools. For your convenience, as you go on, we'll list the two tools that are ideal for the embedding process.
Sign in and select your connection type
When you have finished choosing the tool, you will be required to log in before being sent to the dashboard. By choosing your connection type, you must then aggregate the feeds.
By keying in a certain hashtag, username, mention, etc., you will be able to aggregate your Instagram feed.
Aggregate the Instagram feeds and customize the widget

You must enter your credentials once you have finished entering the connection type for the process to be complete. You will soon be able to view Instagram feeds in the widget editor.
When it happens, you can modify the widget to suit your needs depending on the tool's features and capabilities.
Develop The Embed Code

In order to finish the procedure, you must create an embed code after customizing the Instagram widget as you see fit.
The process must be completed by copying the code after clicking the Get Code button and pasting it into the clipboard.
Embed the Instagram widget on the website
Access your account on the HTML website. Go to the webpage where you want the Instagram feeds to appear by using your browser. Into the website's backend, paste the copied embed code, then save your changes to finish. Your website's Instagram widget will have been successfully incorporated.
Outstanding tools for embedding your Instagram widget on your HTML website
Taggbox Widget
A leading and promising social media aggregator, the Taggbox widget enables users to gather content from over 18+ different social media platforms and put it on their websites. The Instagram widget has emerged as the user-favored alternative among all the available social media network options.
It is possible for users to completely personalize their Instagram widget. They can choose from a variety of options, including templates, themes, layouts, fonts, and colors, among others. The content moderation panel on the Taggbox widget enables users to remove any undesirable or inappropriate content from the widget.
By learning more about specifics like clicks, platform users may monitor the performance of the widget. They can get insights into details like total likes, clicks, impressions, overall engagement, etc. More features of the tool are real-time automatic content updates and a support team for assisting users if they encounter any issues while using the widget.
Juicer

With the help of the aggregator tool juicer, you can control and show content from social media. However, only one feed is permitted under the free subscription, and your website will display Juicer branding on the widget after it goes live.
Wrapping It Up!
And that brings us to the conclusion section! We've reached the end of this post, and now you know how to smoothly embed an Instagram widget on an HTML website.
You just need to pick your favorite tool, follow the instructions, and you can make use of this unique strategy's amazing advantages!
Here are a couple more tools to help plan content writing and making a better website.