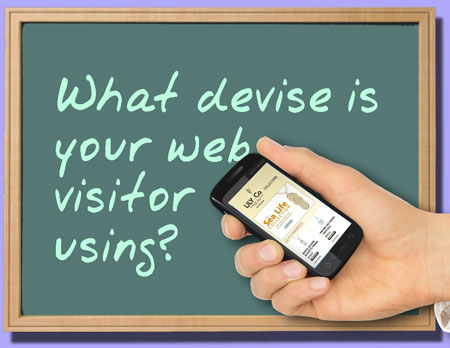 If you are still questioning whether you should include mobile marketing efforts you are giving sales to your competitors. Now, it's a question of how soon can you integrate mobile marketing.
People are already looking up your company on smart phones. If you have Google analytics on your web page it will tell you that activity. The figures may be small. Having tracked the activity over the last few years and knowing that the number of homes with landlines is diminishing, there is no denying the trend.
If you have a website and allocated time and budget to maintenance, it's mobile friendly status should have been discussed with your web master.
Some layouts are not easily adapted to mobile viewing. The amount of content and navigation that makes it a user friendly website is not guaranteed it can reformat to mobile viewing. Many sites need a separate mobile site.
Some websites are set up to automatically recognize the devise and reformat to smartphone single column. A simple programming addition may be all that is needed to allow the site to format for the devise. But quick, cheap and simple should not be the deciding factors. Visitor experience must be the goal when building and updating your website so that it will be a high functioning sales tool.
Look at competitor sites and sites you like as a customer yourself. Consider the functionality that your site should have. Even B2B sites that do not sell on-line need to expand their use of their website. I challenge you to think outside the box and not limit ideas to what you find on other sites. What will make it easier for your customer to buy from you and be a raving fan?
Can you offer mobile specials? Allow customer to place an order so it is ready to pick-up when they arrive? I saw a story on a cable station about a coffee shop that wrote a custom ap to o just that. They had a great location but it was on a busy main street without adequate parking. The ap added a level of convenience and speed that increased their business like no other promotion could.
Technology has changed how every company
does business.
We use to fax, now we email. Some companies use twitter and texting to communicate with employees. Some just use Twitter in their social marketing campaign.
I prefer a site that adapts immediately to the size of the viewing screen. For a big shopping site I prefer shopping from my laptop so I can see more products on one screen and use the "compare" feature if it is offered. But, as a business owner, I must build my website for my target audience, my customers, not just my style of shopping. I could be alienating my best customers by building it for my preferences. I admit that I am not the typical shopper. Realistically, I am only one type of customer and the investment in programming my website to upward moving trends of more smartphone visitors is good business.
When can your company go mobile?
I would like to offer you a free cheat sheet that tells you Key Mobile Marketing Strategies to consider, plan for and implement. There are some specific mobile strategies you will want to integrate into your sales-building plan as a customer-driven marketing strategy.