Hungry? Have a Snickers. And now, you can even have a Snickers that tells you exactly how hungry you are.
Earlier this September, makers of the Snickers candy bar announced that they would be personalizing their packaging design, including what they believe are the 26 symptoms of hunger. Among the symptoms, feisty, loopy, dramatic, and rebellious are included.
Snickers brand director Allison Miazga-Bedrick commented on the campaign in a statement, stating, "We believe the new bars will inspire people to not only quickly identify their own symptoms and satisfy their hunger, but give them a new, fun way to call-out friends and family on who they become when they're hungry, too."
While this campaign seems to be a follow-up to their extremely popular television commercials, depicting people transforming out of hunger, this also seems to be a mimicry of Coca-Cola's recent and enormously popular "Share a Coke With..." campaign.
The "Share a Coke With" campaign featured the classic Coca-Cola emblem, but instead of the logo, the packaging design beckoned, "Share a Coke with..." followed by just about any name one can think of.
So why are these new product packaging design trends becoming so popular, anyway? A great deal of that has to do with branding, and how personalization appeals to consumers, and further drives sales.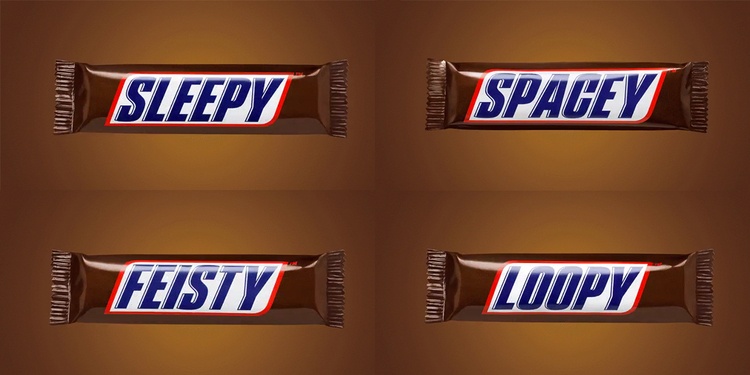 Did you know that 70% of all purchasing decisions are made in-store? Product packaging designers know this, and in the instance of Coca-Cola and Snickers, they use personalization to make a personal appeal to consumers, letting them know that their product was specifically made for them. And with consumers spending only 20 minutes in a store, packaging designers have a very small window of time to get someone to decide that a product is right for them.
But in a way, personalized packaging is a means of customer service, and 76% of customers believe that this kind of service is the true test of loyalty towards a brand.