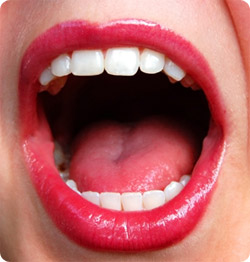 NOT LISTENING TO YOUR CUSTOMERS
It's common that product development is initiated by inventor's personal frustration. So they consider themselves a primary customer when defining the target market. Just defining the inventors needs is a very limiting view and not considering the real consumers reasons to buy.

The real customer is one who doesn't have the skill or desire to create a solution. So, assuming they are exact copy of the inventor is a mistake. Within a target audience there are similarities and differences. Knowing those differences is key to creating the marketing message, look and feel.

In my Brand Pivot webinar I went into detail about defining the different customers. We have a proprietary form we use with clients to write up descriptions of all the potential customers from primary to fringe. Every product or service has more than one customer definition.

Know the differences of your targets and which have a better return on investment.

Listening to your customers gives you the reasons they buy or won't buy. It tells you which are easier to sell to and what are the top 3 motivators for each group.

Now there will be an overlap so of interests but trying to answer everyone through one marketing message just creates a diluted message that isn't highly motivational for any one sector.

• What are the top 3 reasons someone buys your product or service?
• What are the demographics of these buyers?
• How is your product or service used

Lifestyles, incomes, and other demographics influence purchasing decisions and everyone makes decisions based on an emotion.
When was the last time you spoke to several customers and prospects to hear what they really think about your product?

Buyers can also provide insight about customers. Their focus will not exactly align with yours so keep that in mind when looking at their input.

I highly recommend attending my Brand Pivot™ Webinar which goes into defining customers as well as competitors. Brand decisions should not be made without the information these two steps provide. You'll just be throwing away money.

Register to be put on a list for notification of our next Branding For Success - The Brand Pivot Method Webinar.
Want to start on your buyer personas? Download this.....