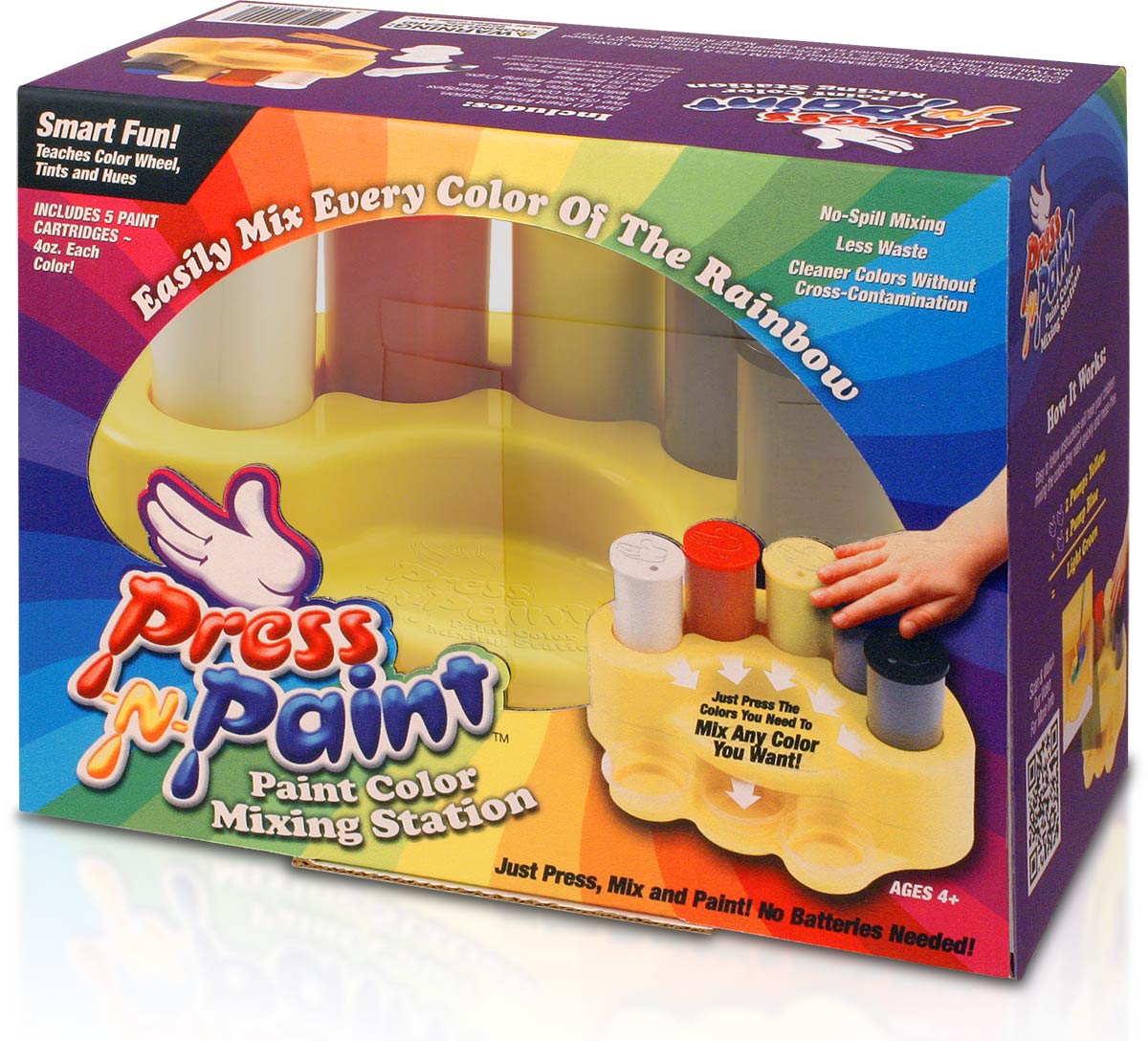 Two entrepreneurs paint their story of producing and taking their first product to market.
This is a conversation with 2 of our clients, both partners for a product they call Press-N-Paint. It's a children's toy designed to take the mess out of children's painting time. Very easy clean up. It also teaches kids the basics of the color wheel and how to mix paints to get additional colors. The product was intended to retail for about $40. It would include 4oz of 5 colors of paint. Mixing cups and brushes.
The owners are Mark Carros and Joe Kirsch from their company - Twilight Pirates.

Don: HI Guys - it's been a little while since we last spoke. In that time, we finished up on your packages, then we printed and sent you mock ups for you to present with your prototypes at the Toy Fair during February in NYC. How did it go?
Mark: It went very well! Your package was well received! We had lots of compliments and lots interest in our product. You know the Toy Fair is the Super Bowl of toys. If you aren't there you aren't going to make a dent in their world. One big thing we found out was that 'Buying Time' is over for companies past that event! That includes toys that will be on the shelves during the Christmas season of 2014.
Joe: Nobody wants to buy a product for 2014 after that. The 2014 Christmas toy season is done.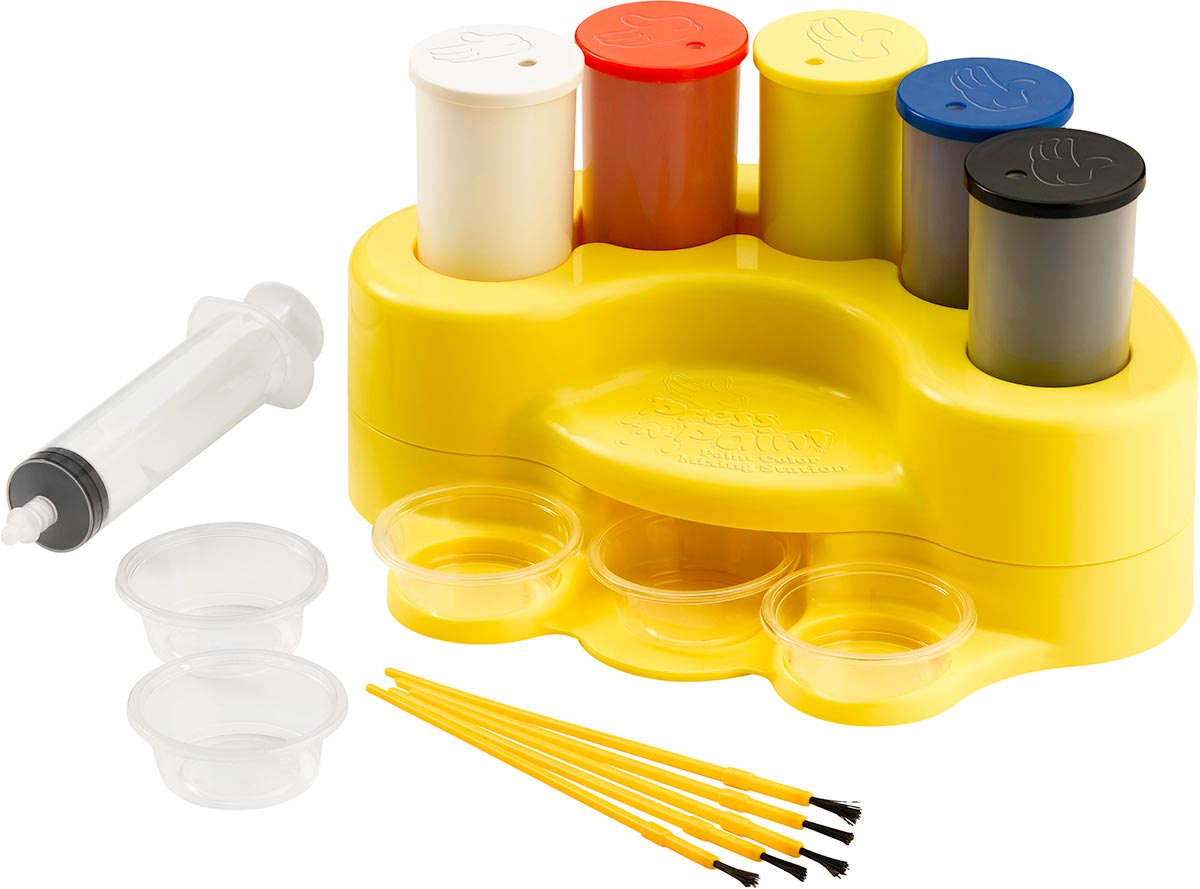 Mark: But we had a lot of really interested parties come to our table. Big names. We are still getting some response from people that we saw but didn't seem to have a solid interest at the event.
But, yeah, the season is over for this year - Maybe in October, we can start contacting people again about next year.
Here's a couple of things we learned along the way of getting a product to market:
Follow the money. Our product is helping Mom & Dad but its not helping the retailer (as much as they want).
It's a front loaded proposition. Our product is all about paying up front. Our product, in the long run, will save mom & dad money on the paint. Little Johnny squirts paint into a cup and gets it immediately dirty with a dirty brush and then he doesn't want it. Its not the same color anymore. Our product eliminates that and really cuts down on the paint usage. Parents love it... Retailers - not so much
Joe: You know when we got your mock ups and folded them together, and got the product and set it in the box - we said - Holy Shit - It really is a product now!
Don: My understanding is that you don't have a complete Patent yet. Are you concerned about going to these shows without your Patent?
Mark: Well, we have a Patent Pending. Thats' on a critical aspect of our product. Once we created this idea and had a working prototype, we took it to our patent lawyer. We determined that the patent that was unique wasn't on the whole toy, but on the way our product uses the paint container AS the pump mechanism. The last stage of getting the Patent is prohibitively expensive. We decided that why go with a full patent when you can have a Patent Pending that will cover us for 3 years. If we don't have this sold in the 3 years, then I guess we'll have to revisit that thought.
We laugh because we know someone could just add a button to the outside of our idea and it will be different enough they can get their own patent. But, why do that? We know that will just add expense and that's what we are trying to hone down on right now.
That's what Joe & I do. We re-engineer things. We see a product and look at it and say, how can we do that better? That our forté.
That's how we came up with the Press-N-Paint. We are parents - we know. Most parents think when the kids say - Can we paint now? What they are really thinking is Oh Good Lord - The mess!! Here's a crayon honey.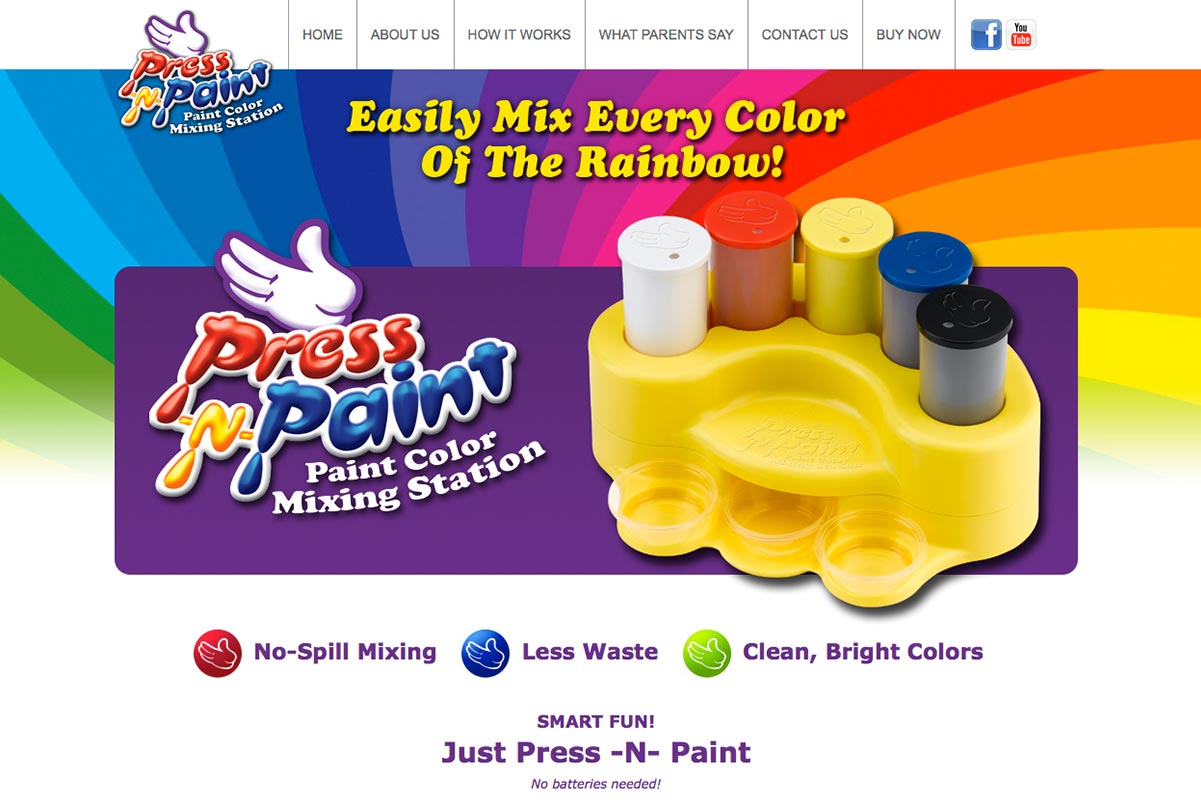 So, we thought - how can we take the headache out of it? We are always on iPads, I don't want my children to give up the real world for a virtual world. I think a lot of parents are now thinking the same way. Any way that's where the idea for our product came from. We went into our garage on a weekend and we had our first prototype at the end of the weekend. It was made of wood, an old playdoh tub and some hand pumps from lotion bottles. Then we took it to a Patent Attorney.
We've got a ton of ideas. We've got an idea that the technology just doesn't exist for yet. I know it will be there soon and when it does, then we can move forward. We could fill a book with the ideas we have. There is not a month that I don't look around to see if the technology exists for that idea.
Another thing about our product is that it first used 4oz of paint. But that's too much. Too much that adds to the cost of the product AND too much weight, etc, etc. So, we think 2oz is enough. That's over 100 squirts of paint through our product.
That's why its not really a very good paint seller. Companies don't like that. They want to sell more paint, more supplies. Here we are creating a product that saves a parent money. That's not how the companies look at it. They want to sell, sell, sell. And our product uses less. Good for parents though.
Right now, we are in the process of deciding whether to buy 10,000 pieces, which is what our manufacturer wants to sell us. We have orders but not 10,000. So, do we want to drop a lot of money into 10,000 pieces knowing that we've got to sell them at X amount and most toy stores want something less expensive. We don't want to have these pieces sitting in a warehouse or storage unit somewhere while we find stores to sell them in. We are in Long Island. Good lord - space is at a premium here!! We don't want them sitting in a container on the driveway either. Who knows what could happen to them? Cold, Heat, wet weather? Packages get ruined. Too many unknowns.
We are still negotiating with our manufacturer. Make a deal. Maybe we do 5000 now. They hold the plastic till we can re-order. We are also thinking of retooling. Make this product less expensive for everyone, but that takes more money. I'm sure everyone goes through this. Its just all the money is going out and nothing coming in.
So we are thinking about using KickStarter to raise funds for our next effort. So, watch for us, we should be launching within the next month. But that's a whole other process you have to learn. How to use KickStarter to it's best ability. We have to come up with a tiered benefit package. We're thinking of adding the paint. When we reach a certain level of funds, then we should add something to sweeten the pot for our early investors. Paint would be expensive though.
You know, there's a business here. I'd pay to have someone help me through this process. The Kickstarter process. You know we still need to get the word out. I'm taking a social media class to learn a little more about that aspect. What do I know about pokes? Who pokes who ? Kickstarter wants you to use Facebook to get your friends involved, then they get their friends. We would love to get some Mommy Bloggers involved. You know - the offer will be - You will be the first to have them. That's our hook or our things. IT's $30 to ship them to your house. I"m now basically selling them for the cost.
Kickstarter is for people that like to get in on things at the beginning. People go there to invest. The average person puts up $70! I saw an awesome pack back on the site. They've got $150000 in pledges so far.
I'm not a huge consumer though. We buy beer, that's about it. You would never catch out shopping. The more people see your product, the better off you'll be.
Mark & I have other day jobs to support our families. This just started as a great idea. we got some good feedback and it was off to the races for us.
You know this was our third toy fair.
Don: Oh really ?

Mark: Yea - the first year, we got "Inventor Badges' and walked around with our product in a back pack. We thought we could talk to some people and float the idea. We were hoping to just sell the idea. We got a lot of good feedback, but no contracts.
Second year, we paid for a booth and everyone wanted to buy it. Some guy wanted exclusive Canadian rights. That guy came back this year and was still excited. BUT, we haven't heard from him. Lots of talk. But until you see the money…
Making the product was easy and now selling it is the hard part! The early days of getting your product started wasn't' so bad. But it's going to cost you so much more. Its definitely expensive venture. It's a roller coaster. We just don't know where its taking us.
But it's been fun.
Joe: yes, it has.