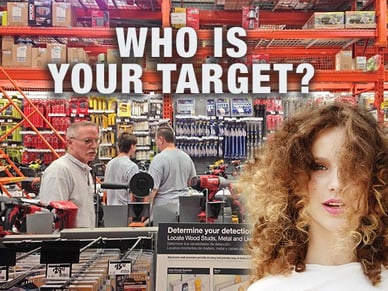 Ask any expert retail insider and they'll tell you the importance of excellent product packaging design. While having a good product is indeed important, without a clever and innovative retail packaging design, the product will often fall unnoticed.
So what makes a retail packaging design appealing to a consumer? Here are three tips that will help brands to maximize their retail success of their products using effective and clever retail packaging design:
Know the Consumer
Who is your product aimed at? When it comes to war games, generals tell their soldiers to get to know their enemies. In the case of product packaging design, the same strategy applies. To appeal to your customer, you need to get to know them. Who are they? What do they enjoy? What media are they consuming and what are their specific wants and needs? Millennials, for example, are a generation that's heavily focused on content. Knowing these vital details about your target audience will help you to design the perfect packaging for their tastes and needs.
Keep Price Point in Mind
Psychology is everything when it comes to product packaging. When designing product packaging, keep the product's price point in mind. Not only will it help to appeal to the exact demographic you're aiming for, but it will also contribute to support the retailers' pricing strategy.
Raise Your Product Packaging's Profile
By increasing the functionality of the design, retailers are better able to make their product a higher profile item. Attributes such as ease of use, improved performance, and distinctive branding can help retailers solidify and nail the attention of consumers. And let's face it, consumers have fairly short attention spans, as research shows that you only have 10 seconds to grab a consumer's attention when they're navigating your web page. In many ways, creating functional packaging types is a form of customer service, which according to 76% of consumer, is the real test of how much a company cares about its consumers.Creating and matching these consumer expectations can give them a marked reason to become loyal to your brand and revisit it time and time again.
Read More: What Successful Brands Know About Package Design