Unless your name is Apple or Google, 2014 is a really tough year for anyone trying to gain some ground in the smartphone market. Even with the two big dogs having almost total control of the market, it's not hard to understand why others are trying to get a piece of the pie. As of 2012, according to a report from 'Venture Beat', smartphone users in the U.S. alone were spending upwards of $37 billion on smartphones.

Microsoft has been trying really hard over the last few years to gain a significant foothold in the smartphones industry. The technology giant has long dominated the more traditional computing sphere, but as Apple and Google got into the mobile world earlier -- in decidedly flashy ways -- the House of Gates has been fighting an uphill battle.

In hopes of leveling the playing field, Microsoft bought smartphone manufacturer Nokia for a cool $7.2 billion in 2013. A year later, Microsoft has taken the step of removing Nokia's name from the Lumia family of smartphones on both its product label design and the phones themselves. It's a move that has some calling foul, but if you've ever wondered about branding your company, you should take note: this is how you do it.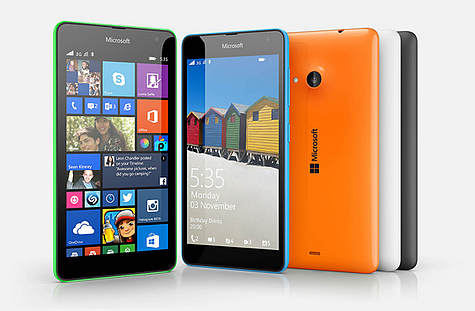 Co-opting Lumia's Brand Could Help Restore Microsoft's Lost Image

As 'Forbes' details in a new report, talk in the industry is that the "new" Microsoft Lumia is the first "real" Windows phone. Now, of course, Windows has had phones on the market since the Blackberry was still a thing, but by taking the hardware that Nokia fine-tuned to perfection -- we're talking Apple and Google levels of perfection -- it's believed that Microsoft may finally have a phone using its mobile operating system that can actually compete.

And this is where you really should pay attention if you're looking into branding your company. By co-opting Nokia's Lumia brand, a brand which Microsoft bought when it purchased Nokia last fall, it can shake off the stigma of sub-par Windows phones. With sales of the Windows Phone having dropped by 2.5% over the summer, according to 'The Verge', Microsoft was almost guaranteed to have any of its phones bearing the Windows name snubbed. By tying their name to the incredibly popular Lumia brand, a move straight out of a "Branding Your Company" master class, they effectively negate the curse of the Windows name, and they set themselves up to be a real player in the ever growing world of mobile technology.

What do you think about Microsoft's move to remove Nokia from its product packaging design and product design? Share your thoughts in the comments below!