This may be an answer to what every entrepreneur wants - Shopify Ecommerce Website Software is having a contest and is giving away $500,000 in case and prizes!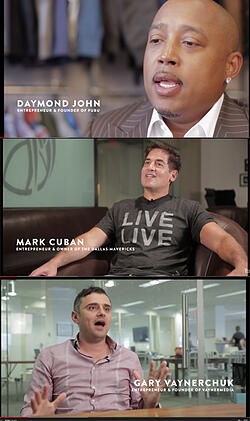 If you are just starting your online business, you might want to consider using Shopify. This contest has already started but there is still time to enter. Winners are determined by those that sell the most in a two month period between October 1st, 2013 to May 31st, 2014.

Go here to learn more: http://www.shopify.com/build-a-business

Seems they have partnered with some talented entrepreneurs themselves:

Daymond John: Owner of FUBU apparel, a $6 Billion dollar company he created and regular investor on ABC's SharkTank.

Mark Cuban: Past founder - owner of Broadcast.com, current owner of the Dallas Mavericks and investor on ABC's SharkTank.

Gary Vaynerchuk: Who took his family liquor store from $3 million to $45 million.

Lil Jon, Arianna Huffington and Tina Eisenberg to name a few more.

Prizes are $50,000 in cash and a meeting with one of these mentors in NYC!

Past winners include GoldieBlox / Debbie Sterling, Fresh-Tops / Nella Chunky and DODOcase / Patrick & Craig. Each with (I assume) Shopify ecommerce sites.

If you are considering starting or upgrading your ecommerce site - Shopify may be your answer.

Just remember - There is a lot more that goes into a successful site other than the shopping cart. Branding, ease of use, building traffic, etc. Seems that the Shopify site is trying to help though. It's worth a look!