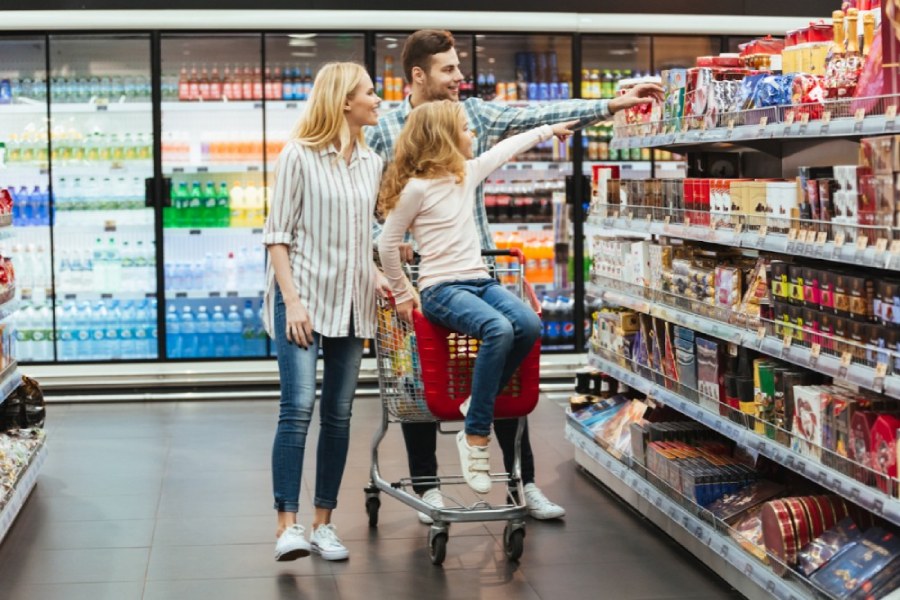 You want customers to notice your product. But there's a sea of competition on those cramped shelves. How can a CPG company possibly stand out?
If you are struggling to get inspired for your next food and packaging innovation, let us inspire you. Here are just five concepts for packaging innovations to get your creative juices flowing.
Minimalist Packaging
Minimalism is definitely a trend, but it's a trend that comes back time and again. But the trend isn't limited to Scandinavian-style home design or capsule wardrobes. Food packaging innovations have also gotten in on the minimalist kick.
Many CPG brands tend to go loud and bold with their packaging designs. But savvy designers are using negative space to capture just as much (if not more of) a target consumer's attention.
Consider this frozen food line from Good Food. It doesn't even feature an image of the soon-to-be-enjoyed meal on the package. Instead, the consumer sees distinct typography branding, iconography that's sure to be understood, and plenty of breathing room.
With a minimalist design, you can offer your customers a mindful respite from overwhelming food and beverage packaging.
Renewable Materials
Eco friendly and carbon offset promises are all the rage these days. But brands can really put their money where their mouths are by using compostable and renewable materials right into their packaging.
Check out this ice cream line from the off-beat dairy alternative brand Oatly. The form factor itself might not strike your average shopper as different. But buyers will learn via playful copy that the packaging was actually derived from recycled paper and sugarcane. This sustainable packaging innovation has turned Oatly's product into a sweet treat holding a sweet surprise.
Changing Form Factors
At the end of the day, food packaging is intended to ensure your product makes it through the fulfillment process safely. But what if it did more?
For the Sly Fox Brewing Company, their beer cans do exactly that. With a simple pull of a tab, their packaging turns into a cup customers can drink from. The benefit? Customer delight, less waste, and no red Solo cup required!
A Peek at the Ingredients
Lots of CPG companies feature high resolution photography of the finished product awaiting the customer. The once frozen food that's been heated and plated to perfection. The bowl of cereal with the perfect amount of milk and fruit to accompany it. The meal kit that's magically into a full, assembled meal.
But not all food products lend themselves to a beauty shot when they're prepped and ready.
Think of the humble cup of tea. At the end of the day, tea is really just dark water. And while a photo can feature a beautiful porcelain tea cup, the company isn't selling dishware. They're selling delicious brewable tea leaves.
Beloved tea brand Tazo took this challenge and ran with it. Their packaging doesn't show the end result! Instead, it shows, in all its glory, the distinct ingredients that are featured in every bag of their tea.
Goodbye, shots of dark, murky liquid. Hello, aesthetic inspiration!
Transformative Packaging That Inspires a Smile
Sometimes customers just want to be delighted. To engage with a product that simply makes them smile.
That's what Bla-Bla Biscuits did with their packaging design, which features a triple threat of delight:
An innovative, tall cardboard form factor
A distinct design with a direct tie back to their brand identity
A unique (and funny) use of the perforated pull tab
Sometimes, just a little extra thought is worth it when it comes to food packaging design. Consumers might often shop on autopilot, but even a twinge of creativity can turn a customer interaction into a likely sale.
At Catalpha, we partner with CPG brands to create innovative food packaging design that captures attention and delights consumers. Ready to begin innovating with your own food packaging designs? Head to our food packaging and label design page to get started with your design!