Inbound marketing has changed the way we do business, but even though the leads now come easier (in that they come to you, instead of you having to go get them), you still have to make those leads become loyal customers or clients. How do you do that? The key word is "nurture," along with a little personalized treatment and problem-solving thrown in.
In other words, even though inbound marketing has made getting leads a cinch, you still have to do the work involved in converting leads into customers. So:
Determine what the lead's problem is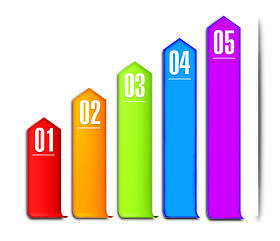 The easiest way to do that, of course, is to work with the client or customer directly. One way you can do that is through lead-nurturing emails, whereby you provide prospective clients or customers (leads) with content they'll find valuable while at the same time, you are helping them define what their problem is.
Determine what the lead needs
As you work with the lead, you are carefully steering their course toward the end result, which is a purchase of your product or service specific to their particular needs. This isn't a hard sell by any means, very different from the old way of converting leads into customers. Instead, you are simply determining what the "client" needs or wants, and then figuring out how you can best fulfill that need.
It's important to note that you're there to find out what your lead wants or needs, and to give them something of value (your product or service) that will take care of them. Send your lead valuable content that will help them figure out more about their situation so that they can then collaborate with you in an informed way, as a partner of sorts, to take care of those needs.
Establish trust
There's a lot of fly-by-night selling, out there, companies that take people's hard-earned money and run. Your lead has no reason to trust that you're any different until you show them that you are. That's why sending your lead truly valuable content and information to help them solve their problem (with no strings attached) is so important in regard to converting leads into customers. When you establish yourself as an expert who can be trusted, you've got the lead in your corner; once that happens, he or she can trust you enough to actually become your customer – but not before.
Determine what the customer's options are
Above all, make it clear to your prospective customers (your leads) that what you want to do above all of is to truly help them – and that you have the solution to their problem. Ideally, though, you won't just present one option. Instead, you'll present some choices when you're converting leads into customers, along with your opinion of the best one. They then get to choose which one is best for them.
Address any concerns
During this nurturing process, the client or customer is likely to have concerns about what you have to offer. Again, address those concerns honestly and objectively, without going for the "hard sell." Illustrate to the client or customer just how your product or service will solve the client's problem to best effect, with little or no risk. What the client wants is a win-win situation. If you can do that and can show the client/customer that they can trust you and that there's no risk involved to them, you've got your client or customer for life. Better yet, you've got a great free marketing resource because of the word-of-mouth they'll give you as a happy customer.
Much of this nurturing can be accomplished through a series of follow and automated emails.
Getting to know your customer's mindset is invaluable. If you need help setting up an automated sequence of nurturing emails, contact us today.