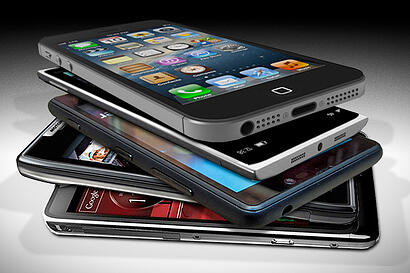 Just about any Web design company will tell you that change is on the horizon. As consumers continue to rely more heavily on smartphones and tablets (mobile devices account for more than 50% of all searches -- and that percentage is only growing), ecommerce development services, Website marketing solutions companies, and small and large businesses have one option: optimize their sites for mobile viewing, or watch their search rankings and sales plummet. Here are a few simple ways to make the shift:

One Word: Minimalism

For the most part, complicated Web design only creates problems. Complex sites may be difficult to view on mobile devices -- and some may not be mobile compatible at all. Most importantly, consumers are less likely to trust sites with all of the bells and whistles and, more often than not, a slow load time. A simple, streamlined website is viewed as more professional, and un-embellished webpages load a lot faster, too. (It is wise to pay attention to load time, given that most sites loaded in just 2.078 seconds in April 2013 and expectations are only getting higher.) MarketingProfs.com recommends looking to Apple's website for inspiration -- for Web design that is clean, transparent, and compelling. The Web marketing data source also recommends abandoning separate sites for mobile and desktop viewing. It is less expensive -- and more effective -- to optimize a single design for seamless viewing and navigation on all devices.

Pinterest Leads The Pack

The social media and image sharing website established an important precedent: organizing content (especially image- and video-based content) in a tile-style format. With nearly half (46%) of consumers consulting social media pages before a purchase and many others visiting companies' official webpages, it is crucial for content to be organized in a simple and visually compelling manner. Tile-style formats work well because they can hone in on just one tile or a few tiles (optimal for mobile viewing), or it can appear as a page of thumbnails, perfect for consumers perusing webpages on a desktop or laptop PC.

The fundamentals of Web design are changing, thanks to mobile devices. Keep pages current with minimalist design and an effective and flexible content layout.