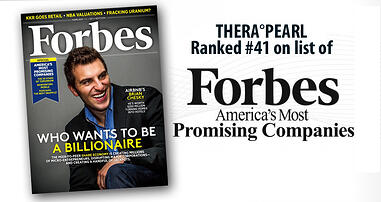 Forbes Magazine just named THERA°PEARL one of America's Most Promising Companies. The 2014 list was just announced and THERA°PEARL came in at #41 on the list of #100.
Catalpha has been working with THERA°PEARL since 2009 when they were just beginning! Over the last 6 years we have helped establish their brand through packaging design, POP and brand support material. Congratulations to the THERA°PEARL team for taking a company started during a very slow economy and showing what hard work can produce!
Forbes' take on the story:

Rocketship growth isn't uncommon on our list of America's Most Promising Companies, a ranking of high-growth, privately-held companies with under $250 million in annual revenue. In fact, it's what we look for. But to watch a management team crack open a ripe new market and hang on for dear life as top line explodes is still good fun.
Congrats again to the THERA°PEARL team! Take a look at the entire Forbes list here.