Catalpha Successes Continue: Winners of 3 Awards at 2016 American Package Design Awards
It is with great pleasure and pride that we present to you our 2015 champions at the American Package Design Awards. Catalpha is proud of all of its products, and is always honored and humbled to receive awards for our packages. We strive for excellence, and these achievements are continued proof that we are hitting our mark year after year.
The best part of our job is helping our clients achieve the goals that they have for their brand's packaging. We work very hard to satisfy their needs to the fullest. We work best when the client has high expectations of their product. This is because of the high expectations we hold for our work. Product success is the goal, and any awards that come with that success is a cherry on the cake.
Our company has been working tirelessly for its customers for 30 years. We have helped them solve problems while often shining a light on an angle that the customer may have overlooked initially. Their trust in us is important, and we thank them immensely for the opportunities we have been given over the years.
With that, here are the 2016 winners from the American Package Design Awards: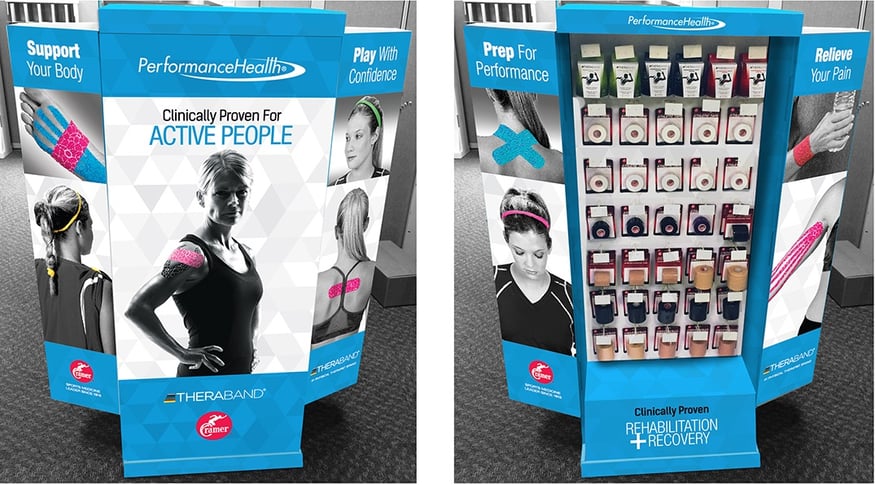 Performance Health - In-Store Floor Display
This is our floor display that we designed to be placed in DICK'S Sporting Goods stores across the United States. Performance Health is dedicated to selling health products that perform their function at the highest level possible. This is done through rigorous testing. Their attention to detail is why we worked to make their display as effective as we could. The color schemes and easy-to-read graphics successfully draw the eye for potential customers. This particular display was used for Cramer Tapes and TheraBand Kinesiology Tape.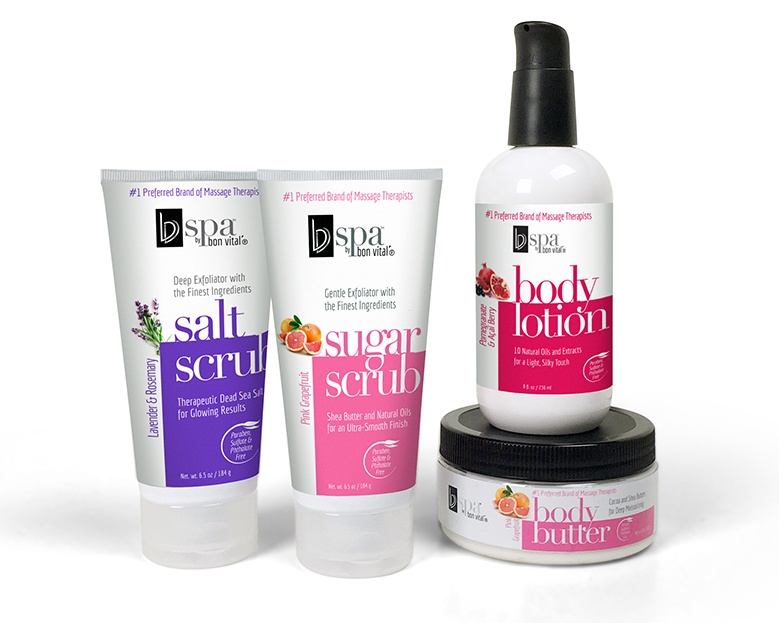 Spa by Bon Vital – Product Packaging
The design for these various spa products needed to reflect what the purchasing public was looking for in scented lotions: relaxed yet vibrant colors and simple packaging. We believe in the product and the company, and we wanted to give Bon Vital a design that truly encapsulated their desires for their product.

Lotsa Mozza – Store Branding
When you decide to head out for a pizza, you want to feel like you're getting a superior product compared to the standard fast-food pizza fare available today. Lotsa Mozza asked us to help them rebrand through logo and website design in order to attract a demographic that tends to eat a lot of pizza – college students. With our help, changes were made to all aspects of the restaurant: from the exterior, to the pizza boxes. The experience was fun for everyone involved, and the amazing pizza was an added bonus!

We're so proud of our award winners this year. Winning awards is always nice, but making our clients happy is the most important part of our business. Having great clients to work with only makes our job easier, and we look forward to working with them in the future. Here's to our 2016 winners, and here's to creating some more in 2017.